The Author Card is a special section which appears on the author page and the single post page. We designed it to allow your authors to present themselves in an elegant way.
Description
On the single post page, the author card displays the following types of information: avatar, link to personal blog or website, author's name, biographical info, social links.
On the author page, this section also displays the number of articles and comments posted by the author.
You can add an avatar to your profile in two ways:
Author Card on post page

Author Card on author page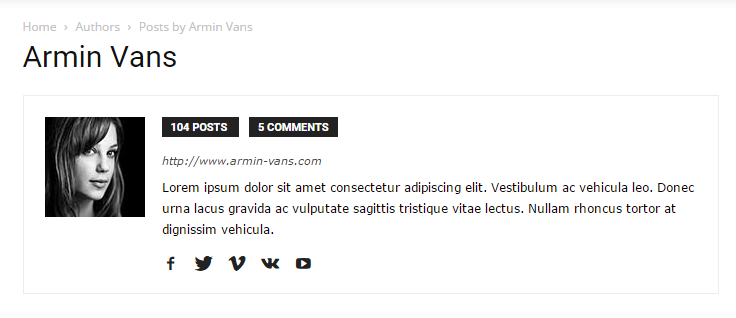 How to set up
To properly configure this section, you need to set up your WordPress profile. Go to Users > Add new profile, and fill the required boxes (name, website, social links, avatar and biographical info). When you finish, click Add New User.