Newsmag is designed to help you shape your desired website with the most advanced techniques of designed available. As we are dedicated to help you build the perfect website with ease, Newsmag bring you 10 unique designs for your news magazine website. You don't have to start from scratch! With these demos you know exactly what template is perfectly designed to start build upon. Our front-end development team tested, retested and choose the right combination of graphic elements, colors, design architecture and functionality to give you a great, specialized website in a heartbeat. Choose the demo you like, click install and an enjoy the thrill of having a really great start!
Flexibility
Each demo loads the website structure and the design elements you saw on our official presentation. The best news is that each of these beautiful template is fully customizable. You can change fonts, colors, layouts, mix blocks, modules and add the elements you like. In no time you will have a unique website.
Uninstall
If you decide to change the demo or uninstall it, the import system will make sure that your website is clean: no additional sidebars, menus or content. It will leave you website just like it was before you installed the demo.
Meet the beautiful Newsmag Theme's Demos:
Choose the Default Demo to start building your website on a professional news layout. The template is clean, beautiful and the structure comes with an emphasis on dynamism.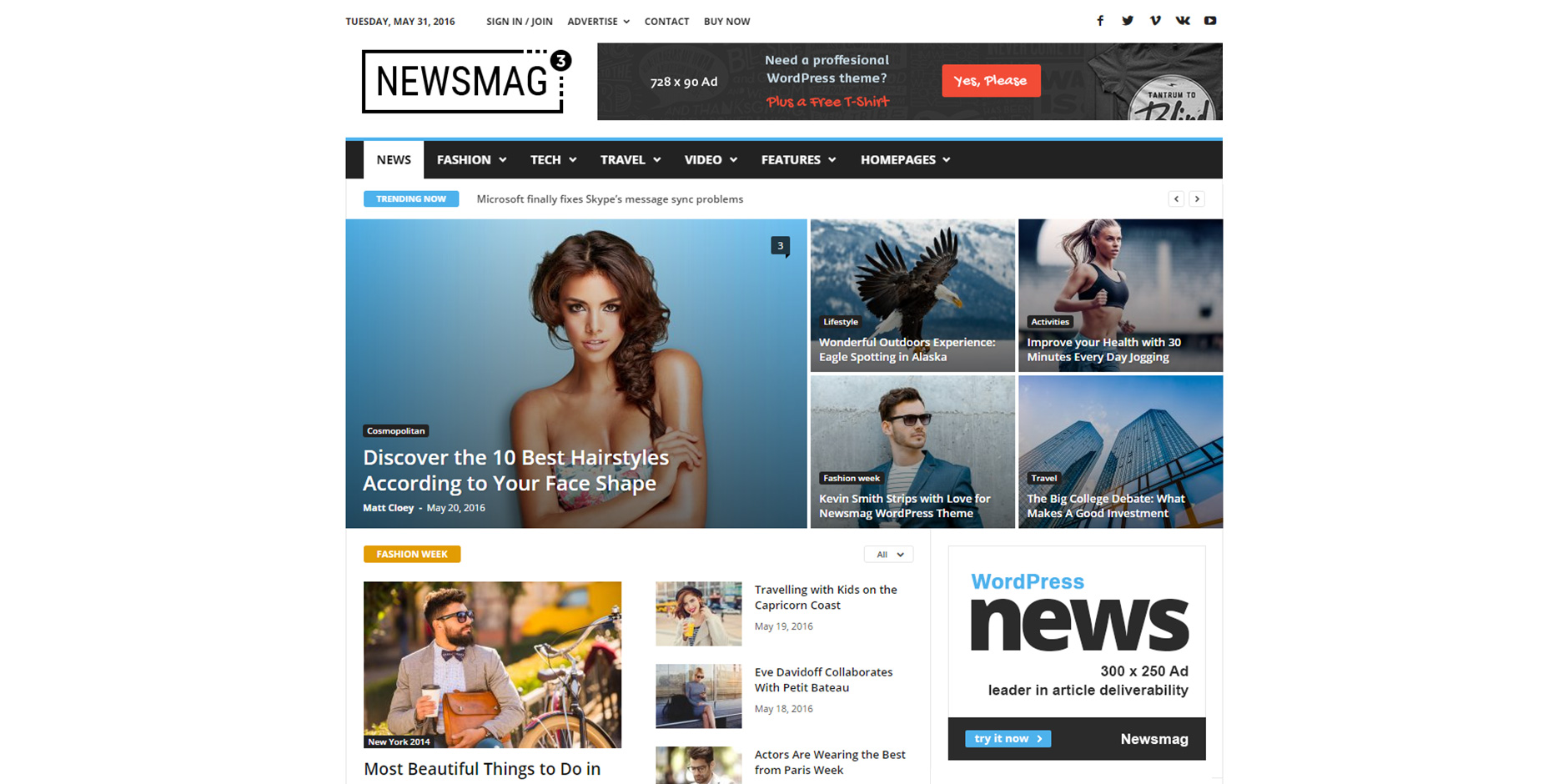 Redefine the style with this modern template. Fashion News Demo will give your website the elegant magic touch. Designed to be loved, the fashion demo is the great start you were looking for.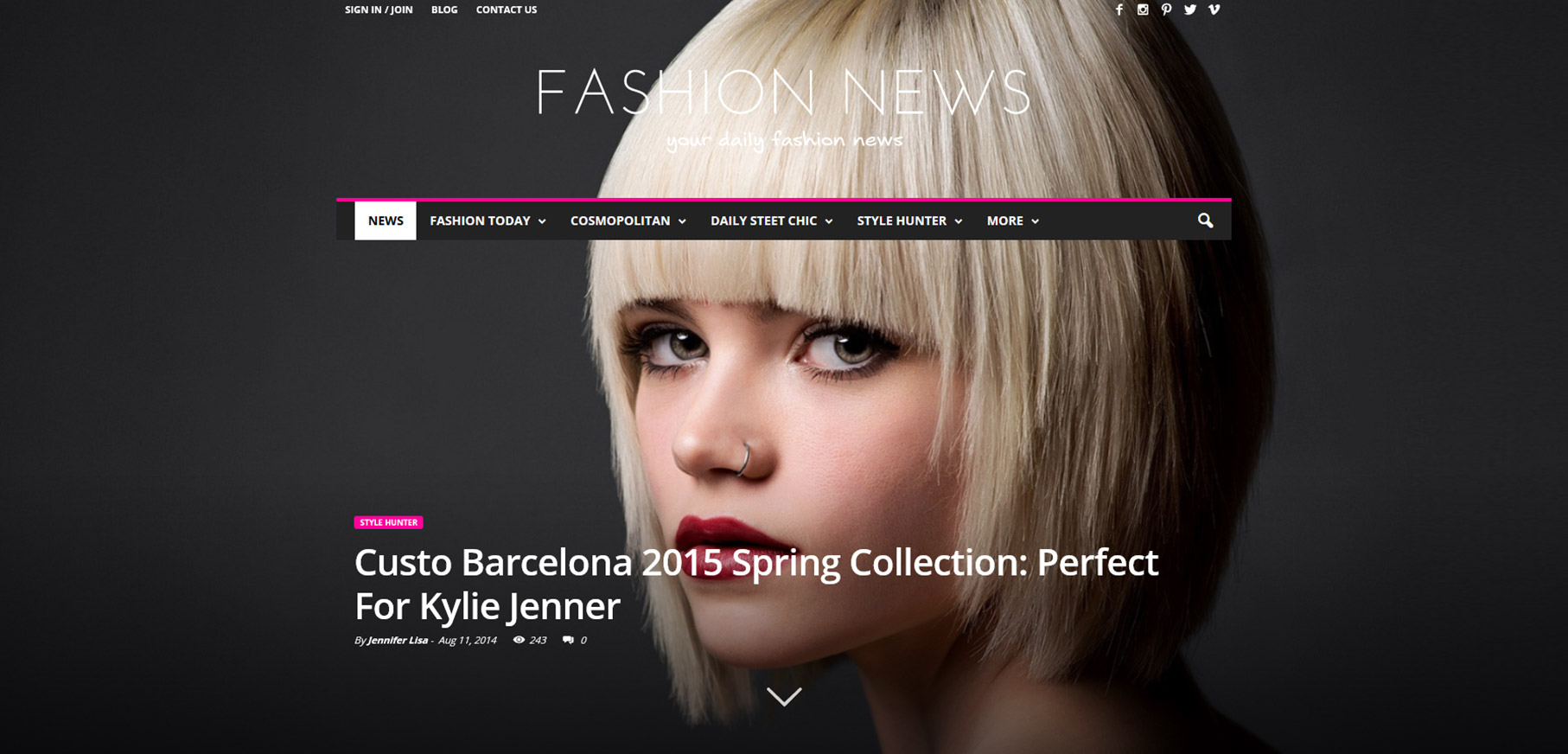 Tech News Demo is the house of gadgets, software, hardware, internet, communications or any other technical domain you can think of. All your news, photo, video and audio content fit perfectly in this dynamic design.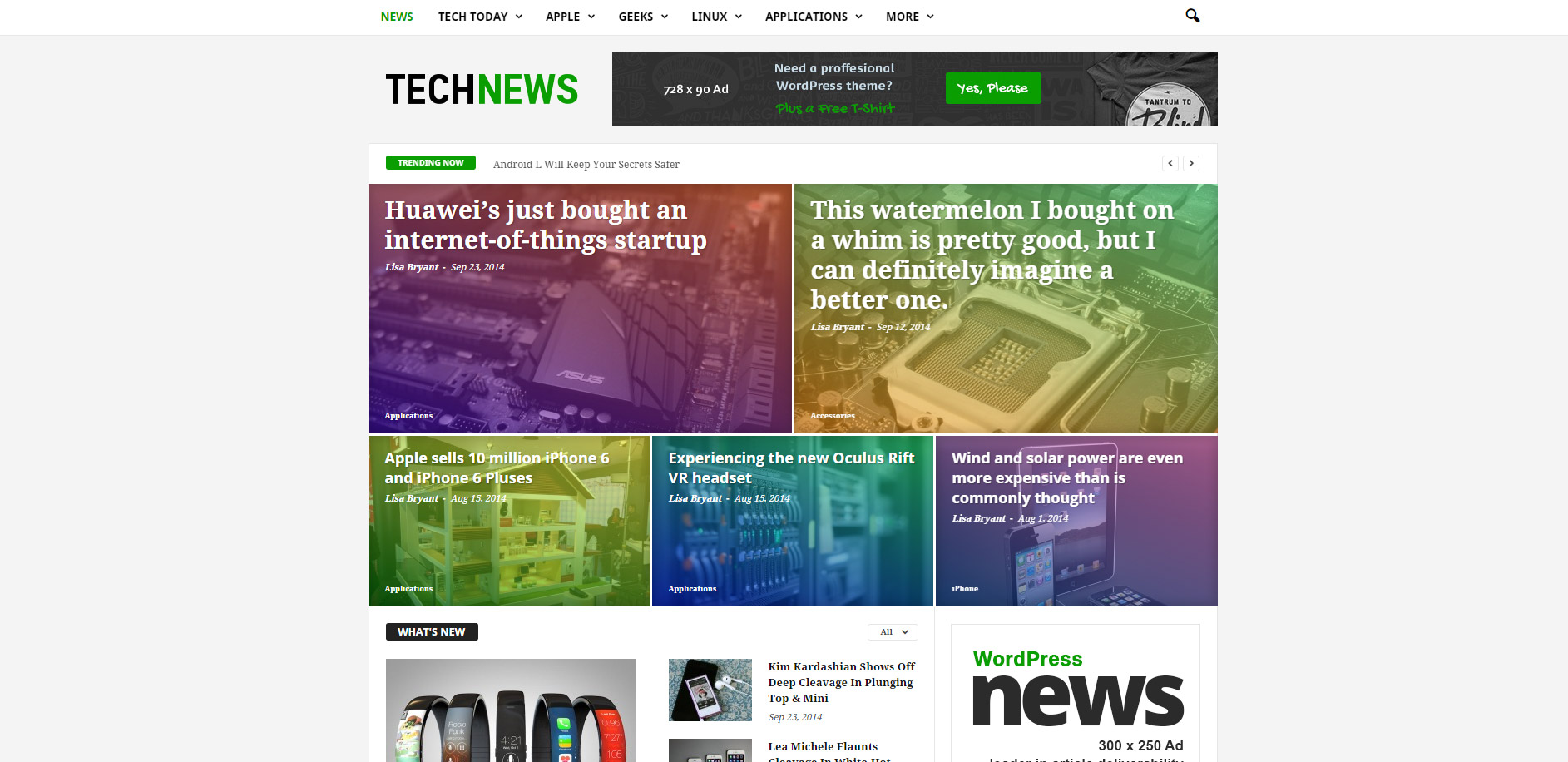 Get ready to broadcast all your videos and be viral! Video News Demo is designed to emphasize precisely your video content. Now you can use Youtube, Vimeo or self hosted videos.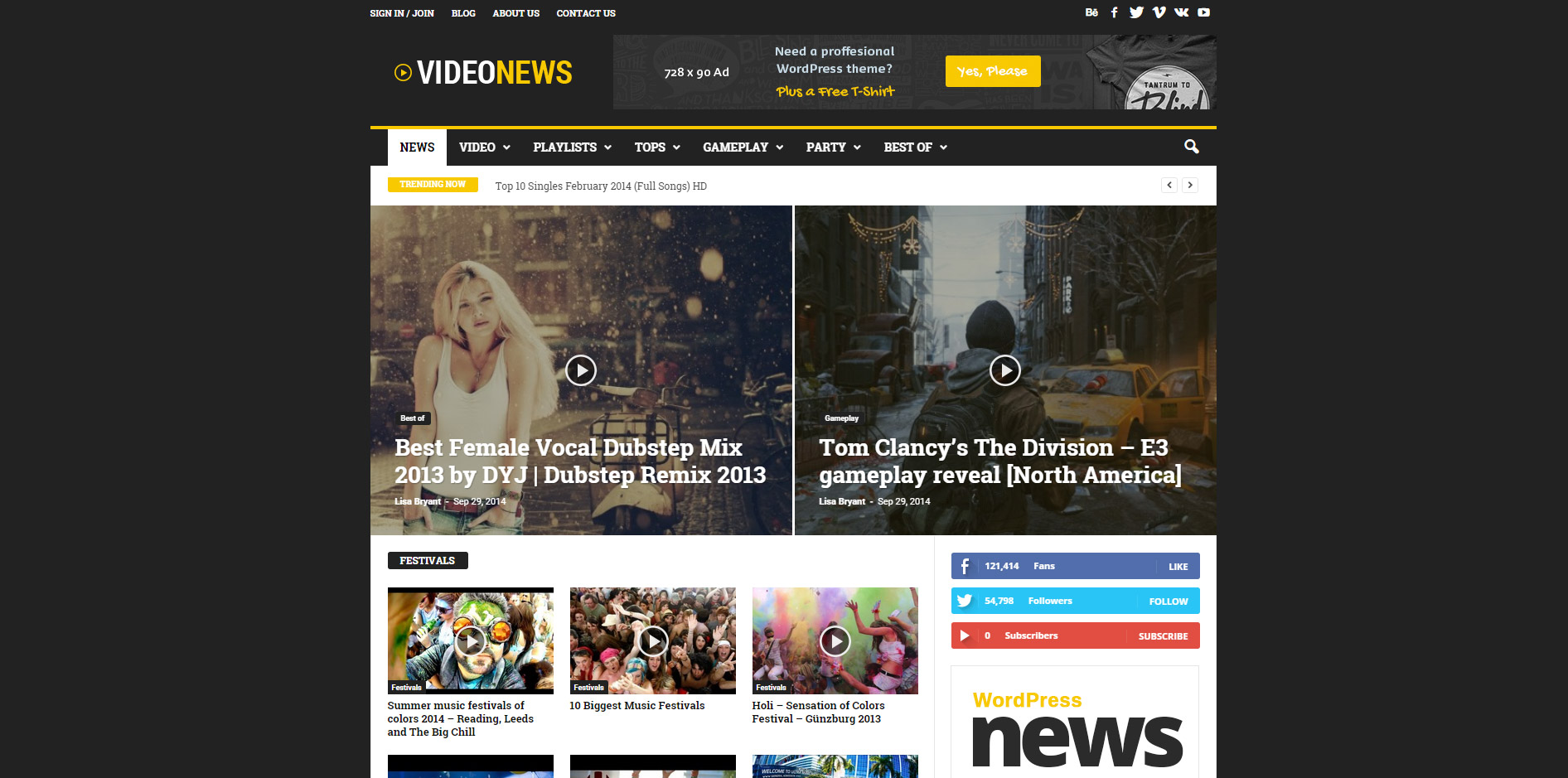 A trendy looking design for your sports website. Capture all the latest breaking news and videos from the industry with Sport News Demo.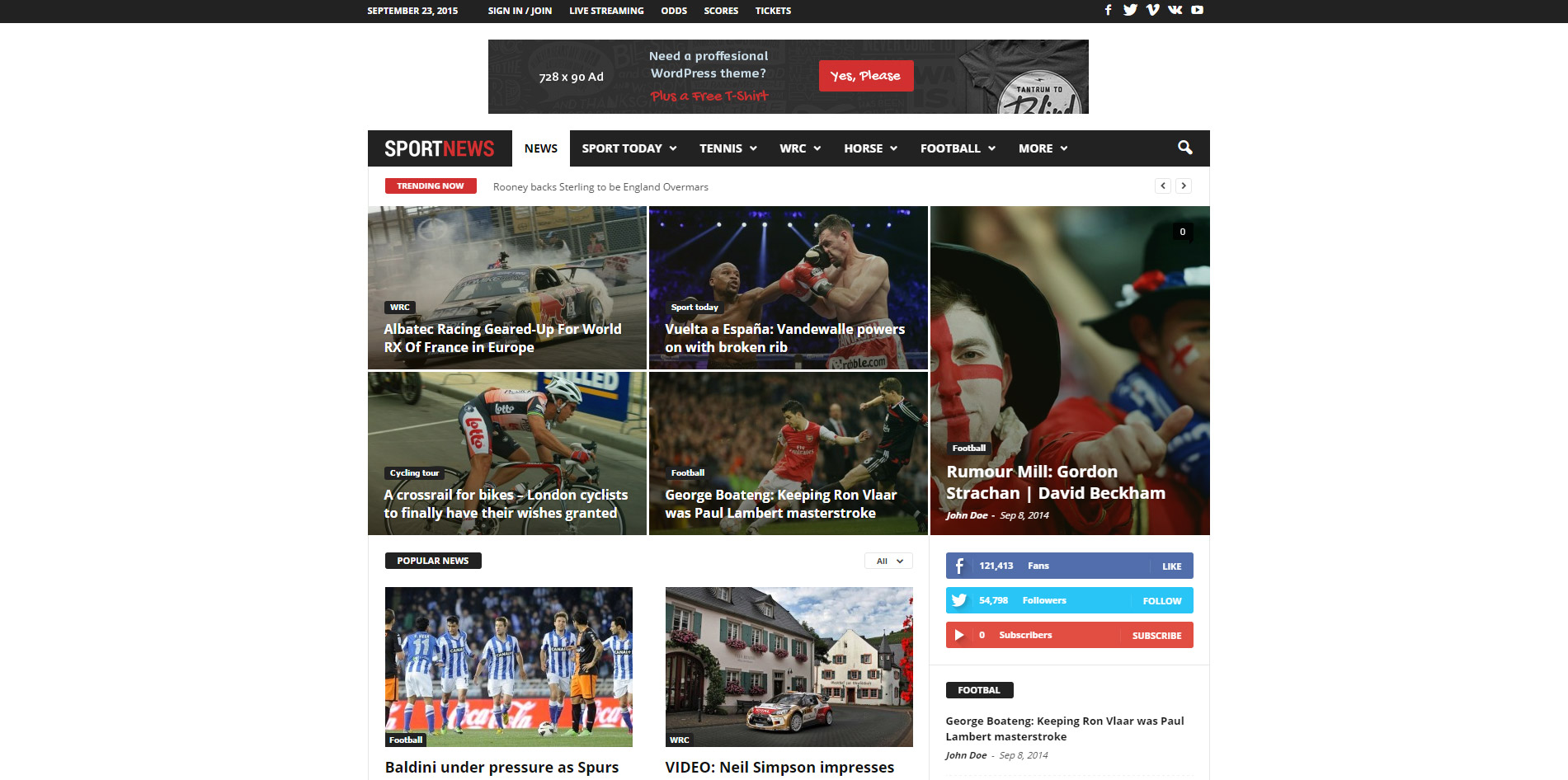 Less is more! This is the golden rule we used in designing this clean and elegant Classic Blog Demo. Creative layouts mixing grid shapes and simple lines created to bring a more personal approach of your content from the readers.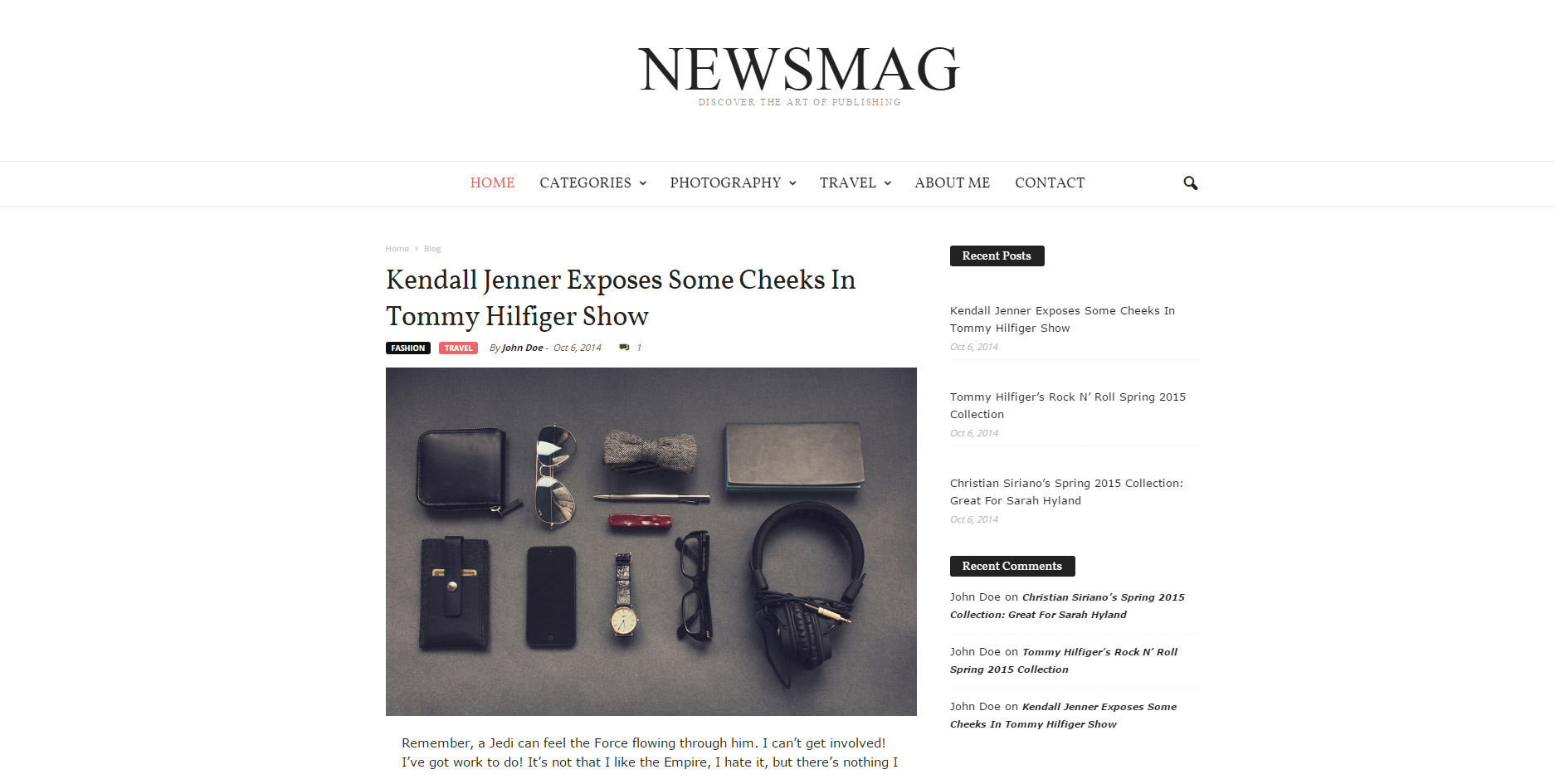 If you are an enthusiast, passionate for the latest automobile technology or you just have to build an automotive related website you have to try the Cars Demo. Describe the pure pleasure of driving with just one click!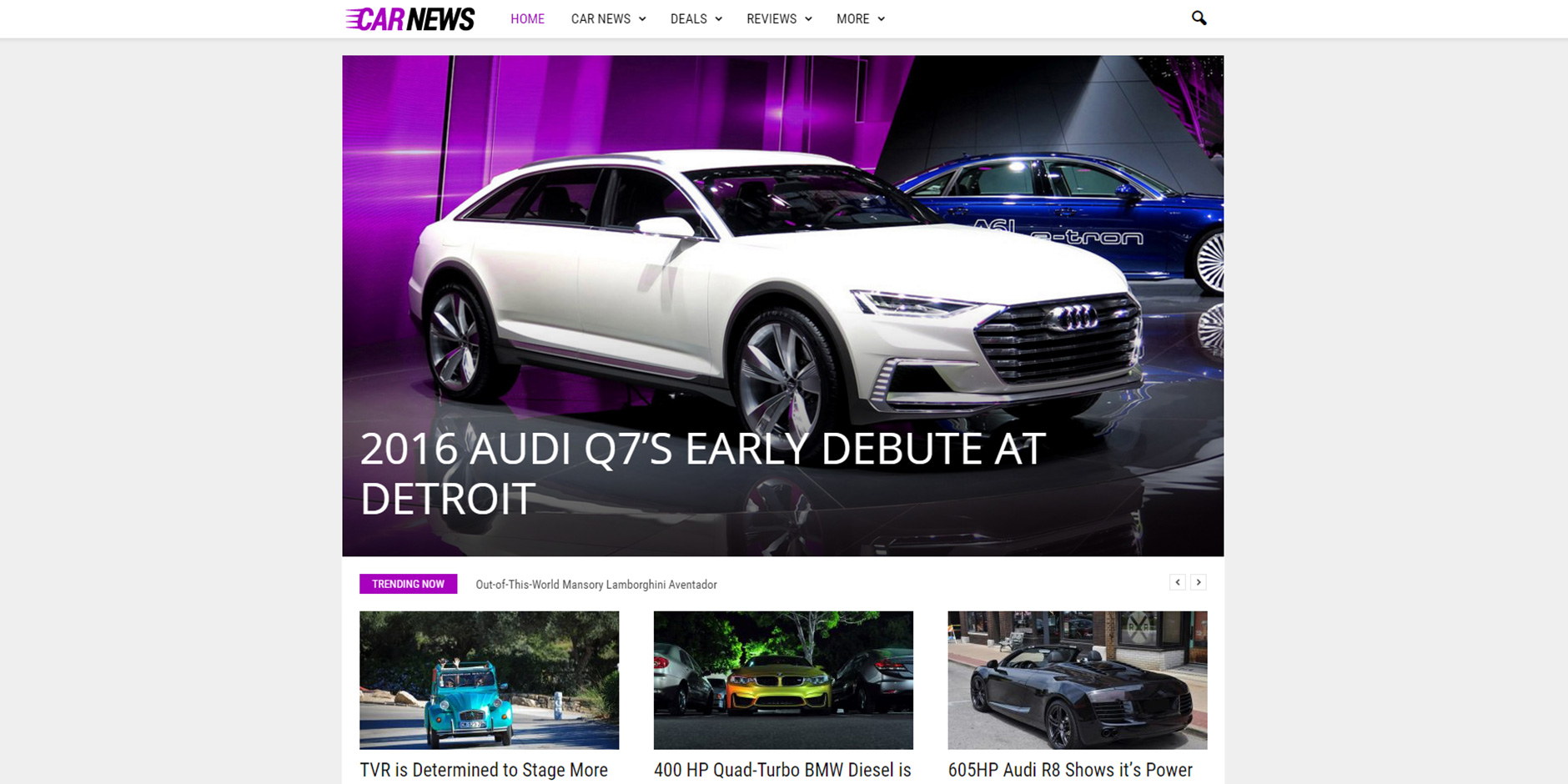 This energetic layout is designed to emphasize amazing strong and emotional images. Enjoy the effervesce of emotions a unique website with Animal News Demo!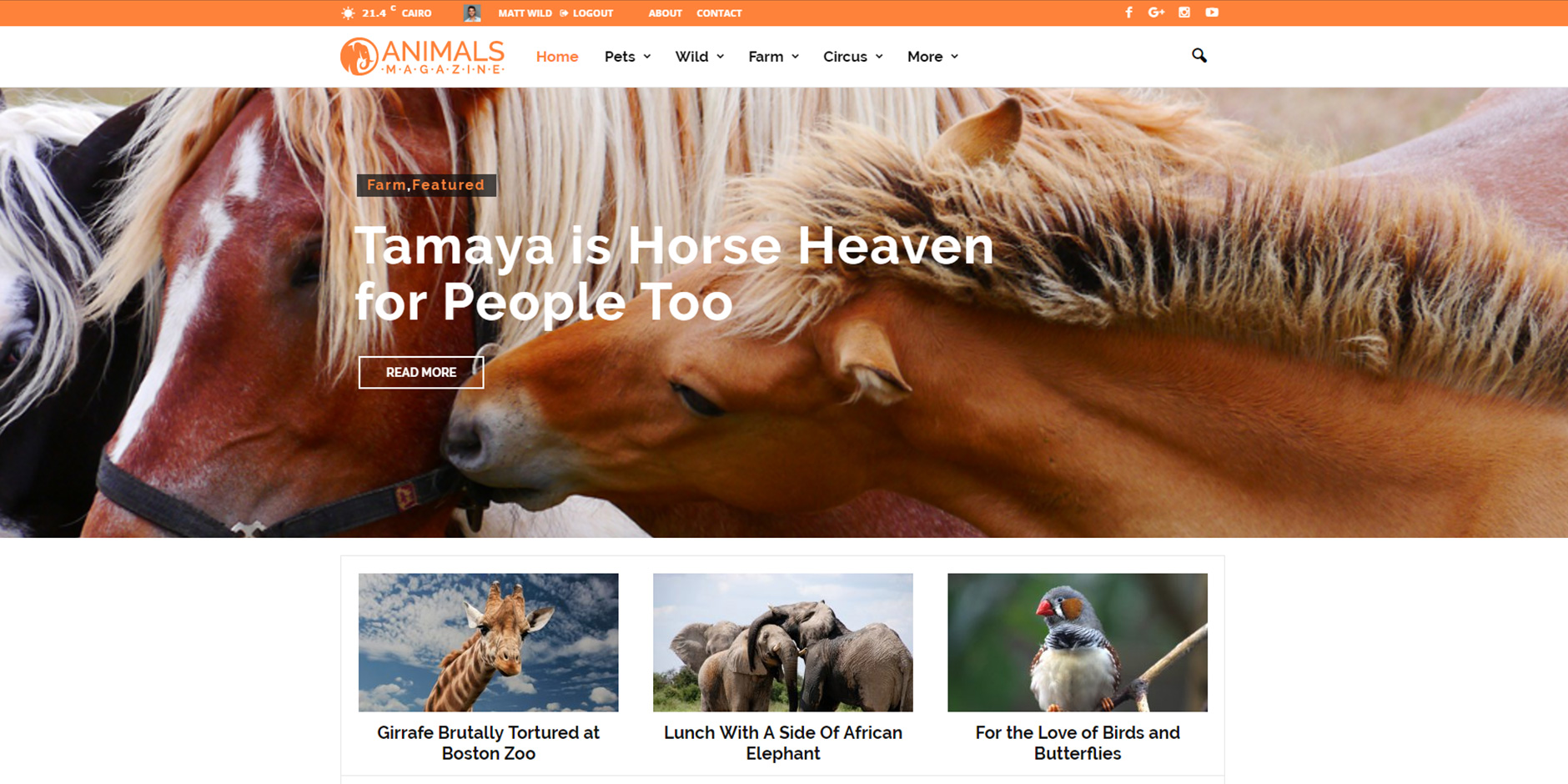 Information means power! Load this specially designed template to emphasis strong and energetic news, without anything to distract the readers attention. Captivate your visitors with Magazine!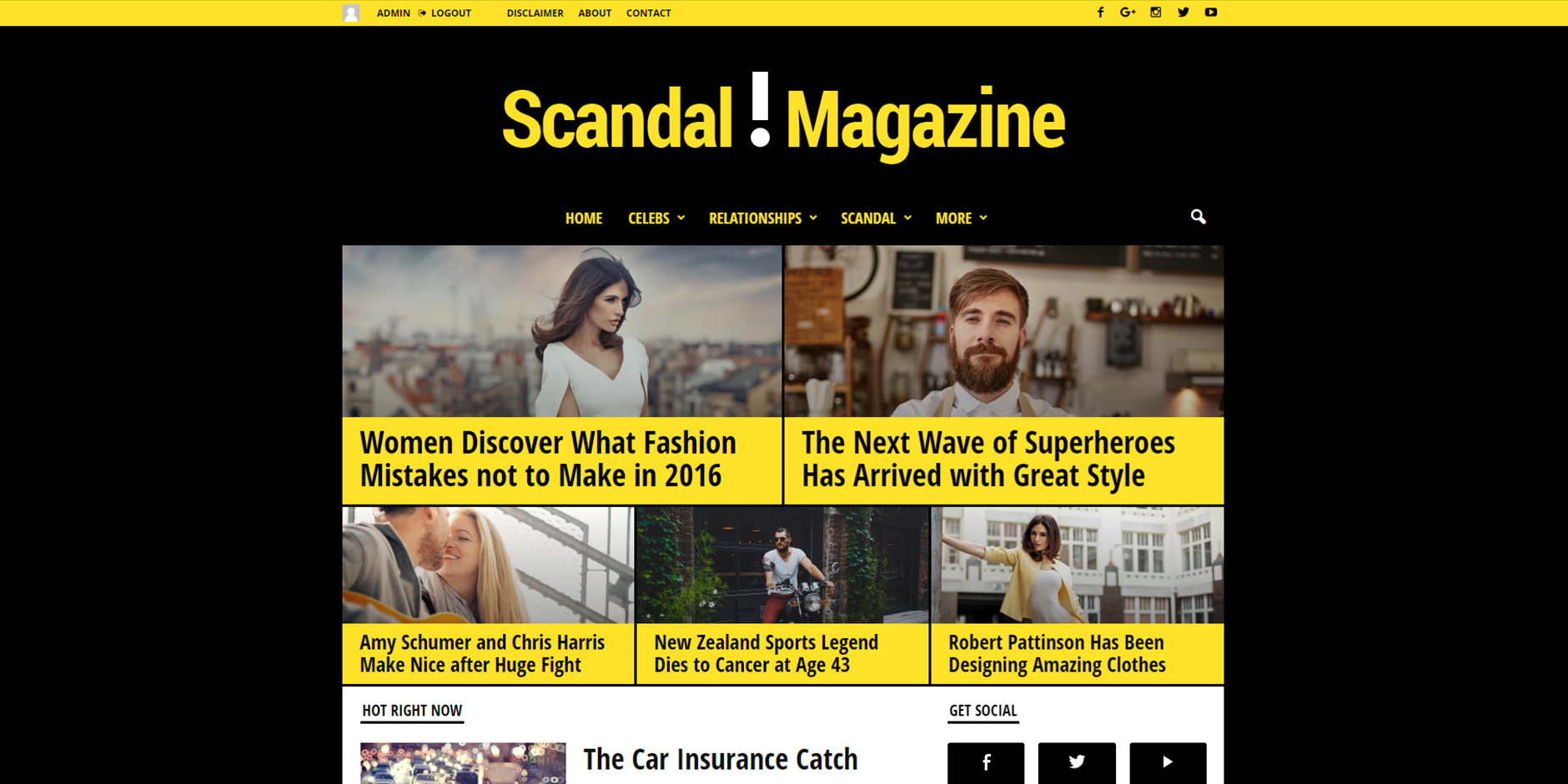 Whether you want to share your amazing travel experiences or to promote exotic travel destinations, this stylish template is the right choice for you. Travel Demo is designed to speak with passion about feelings and adventure!