If you're a chef, a technician, or you're just passionate about games and you want to create your own review blog, give your visitors the chance to enjoy a great one. This feature allows you to create elegant review posts using a system based on stars, points or percentages. You can easily create product reviews using our theme.
You can see the Product Review section at the bottom of the post page.
You can also write a short review in the Review description box.
The theme supports 3 types of review: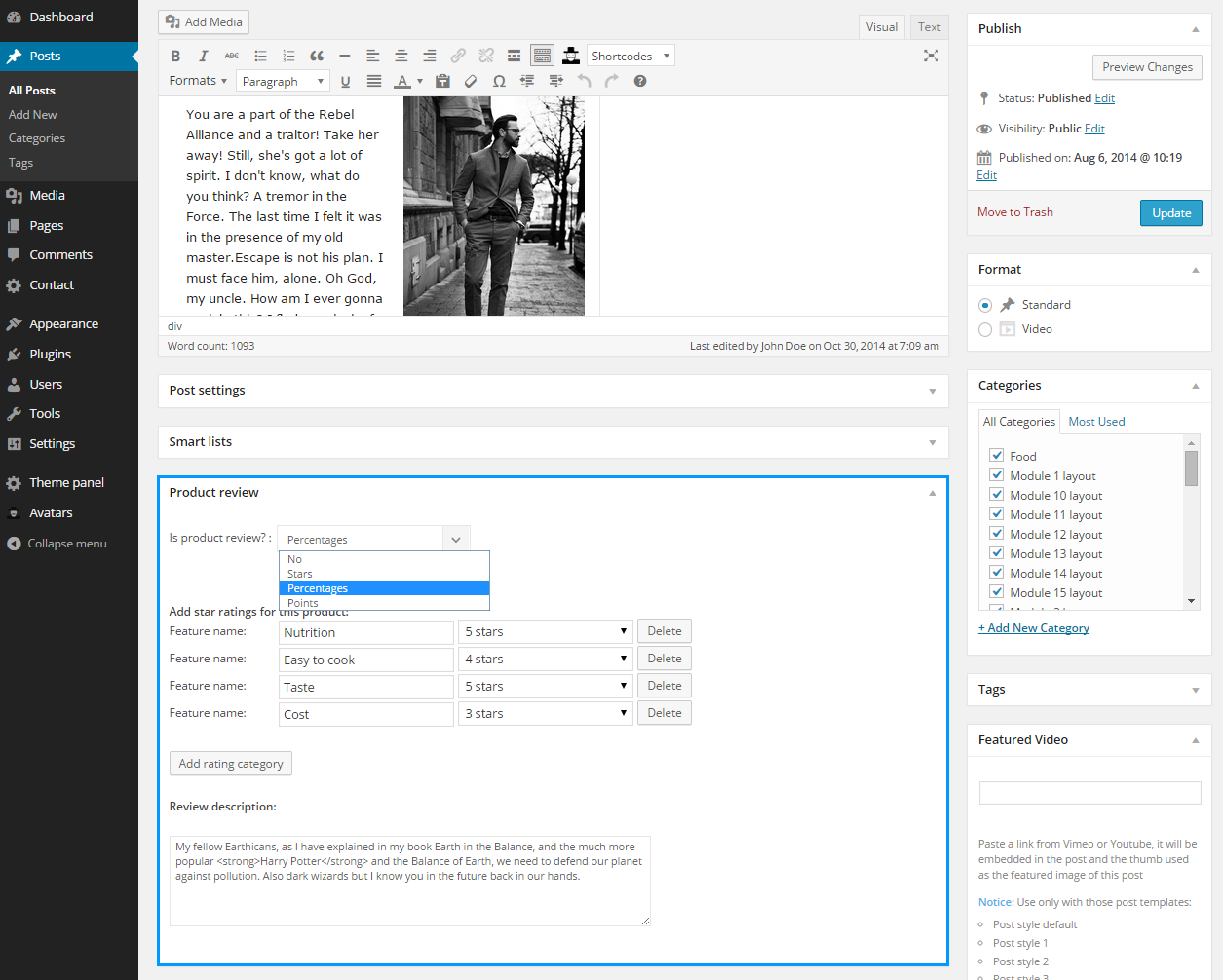 On the Post page, the review will be at the end of the post.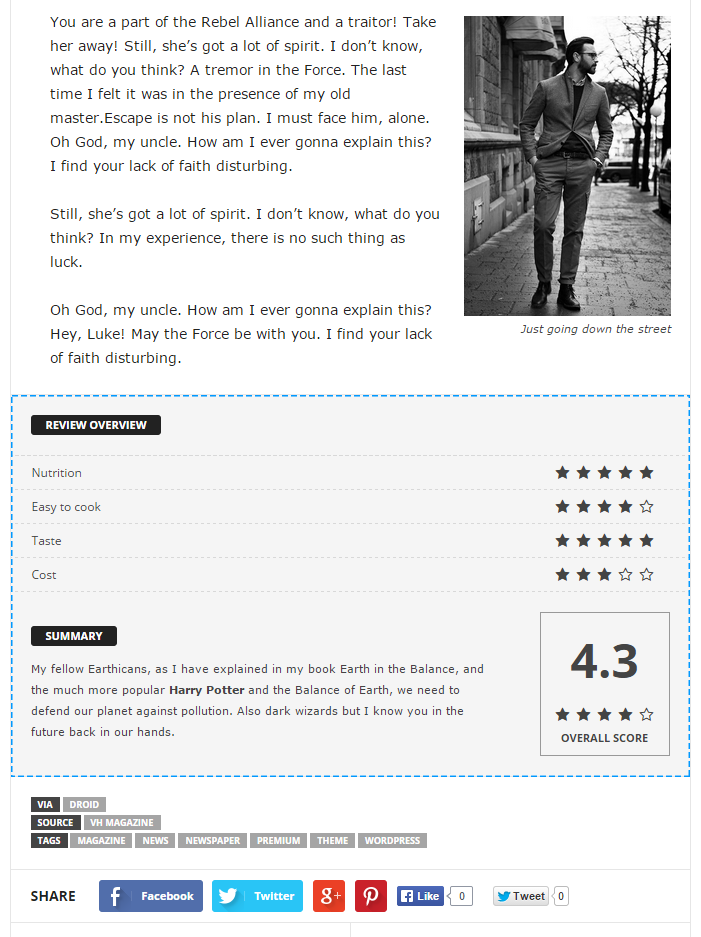 On Pages the review will be visible simplified.