We believe that translating your website should not involve coding skills. Newsmag theme lets you translate all the strings which are present on the front end of your website. In just a few seconds, every string is automatically translated in one of the dozen languages available. We take our community very seriously and we encourage our members to modify and share new translations.
How to share a translation: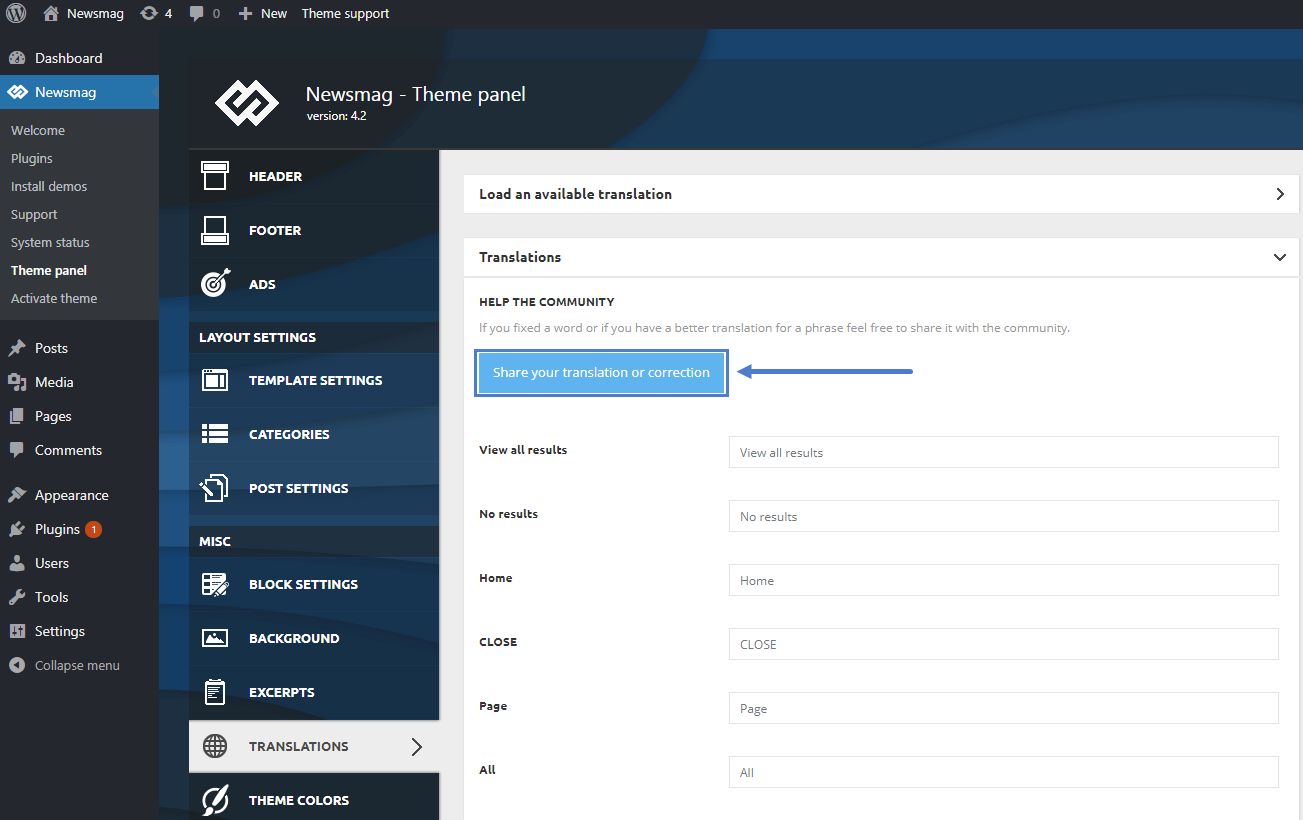 Step 1 – Go to Newsmag > Theme Panel > Translations > Translations
Step 2 – Custom translate each element, or just correct some if you loaded one of the available translations
Step 3 – After you finished adjusting the translation, click on the Share your translation or correction button
Step 4 – A new popup window opens; select the language and press the Send translation or correction button
Step 5 – Click the Save Settings Button.