The Newsmag theme is designed to display at the bottom of each article similar posts. In the Related Articles section, the theme displays three or five articles per row depending on the selected layout.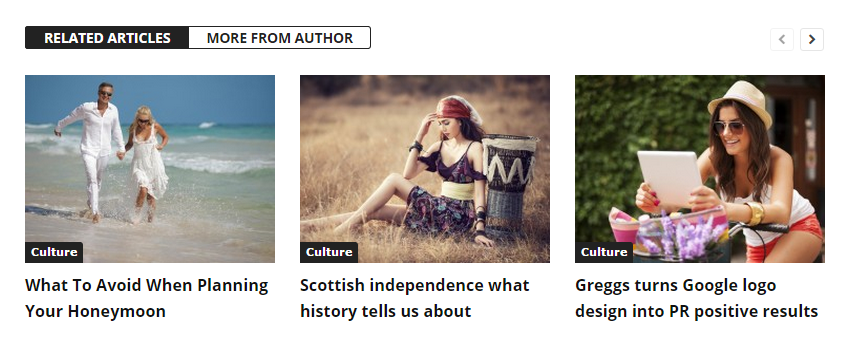 The settings
In Newsmag >Theme Panel > Post Settings > Related article you can customize the way these articles are displayed.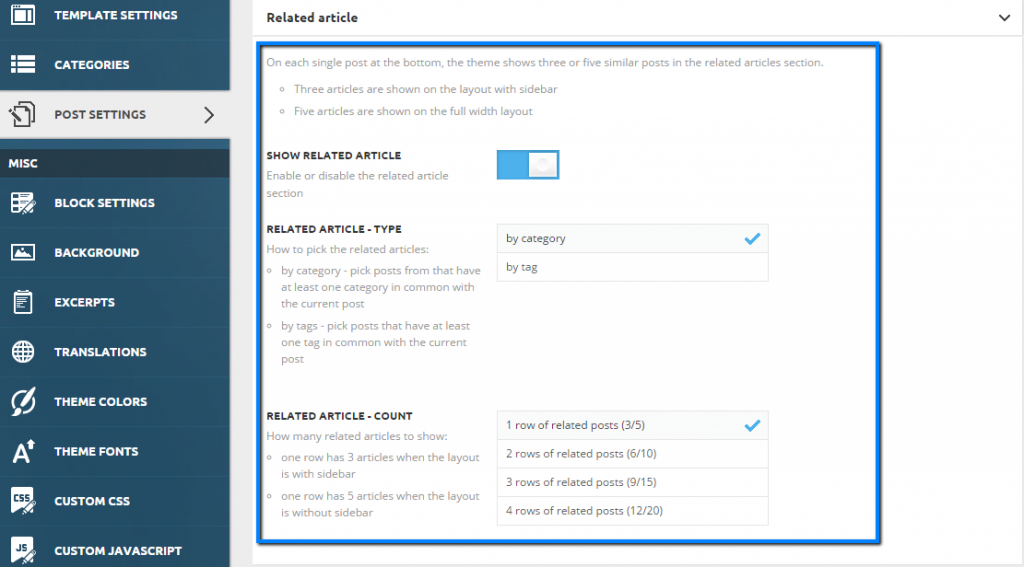 Based on the layout setting:
on the layout with sidebar are shown three articles
on the full width layout are shown five articles
Show related – In the Theme panel you can enable or disable this function.
Related articles – type – This option allows you to decide if the related post should be selected by category or by tag.
Related article – count – This option allows you to set the number of the related articles to be displayed.