Newsmag allows you to transform the category pages into creative interfaces that guide the visitors to the desired content. On the top section, you can use 6 category header templates and 7 different grids with 7 styles each.
Watch the Customizing Categories video guide:
In Newsmag, you have 2 different types of options:
Global Categories settings – it applies the same options to all categories
Individual Category settings – you can set up options to a specific category that override the global category settings
To set up a category, go to the Theme Panel > Categories. In the main Categories panel, you will find a Category Global Settings and a 'Per category' Settings section, which contains a different options panel for each category you have on your website.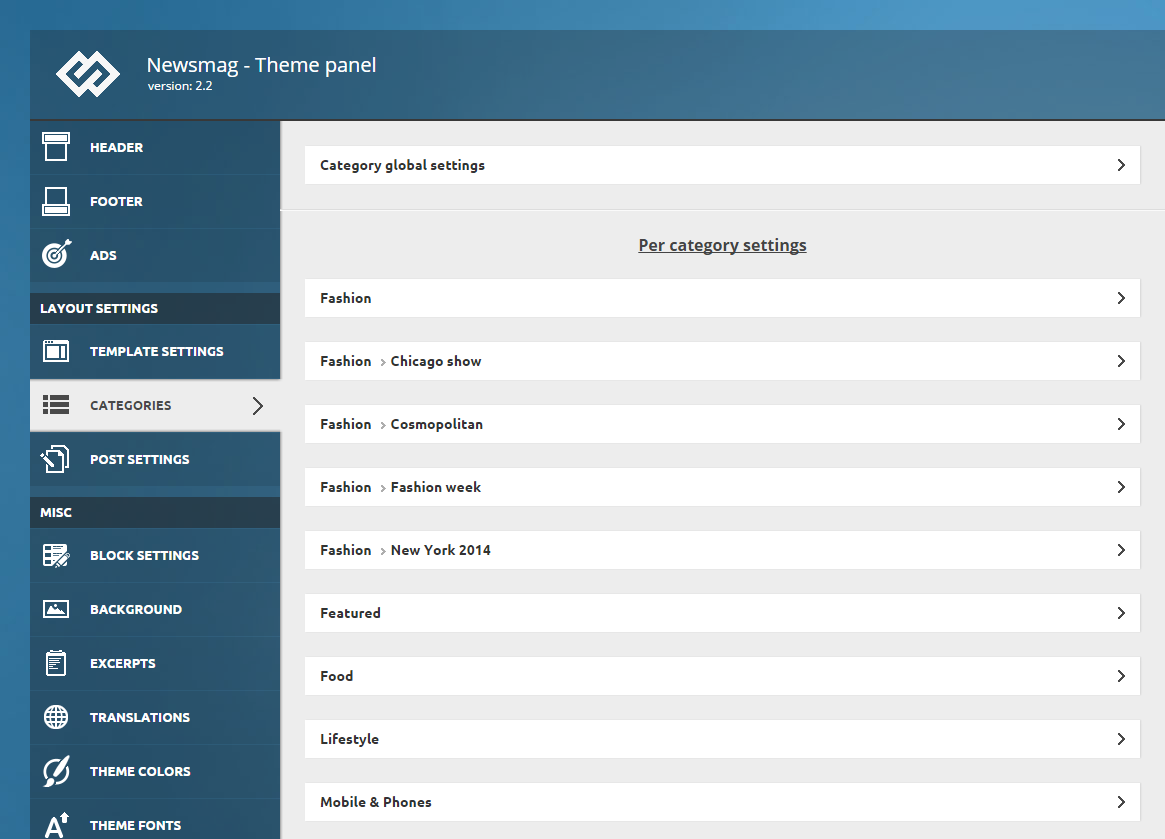 You can change:
the category template – choose one of the 6 available category header templates
category pull-down filter – this setting controls the display of the category pull-down filter
category top post – Select one of the 7 beautiful grids to highlight your top post, or simply disable it
category top posts styles – pick one of the 7 styles to display your grids
article display view – you have 15 different modules available, to display the articles on your category page
pagination style – set a pagination style for all categories, available options:

Normal pagination
Infinite loading
Infinite loading + Load more

custom sidebar and position – set a custom sidebar and its position: right, left or no sidebar
What you can change for each category:
In the screenshot below you can see the settings available in the "Fashion" category. Each category has this panel associated with it.