Telling stories in both images and video on a homepage can be quite challenging. We know how hard it is to mix all the right elements when you try to create the perfect template. With this in mind, we decided to design 120+ beautiful and flexible pre-built websites that make your life easier.
Our front-end development team tested, retested and choose the right combination of graphic elements, colors, design architecture, and flexible functionality to give you a great, specialized website in a heartbeat. Just one click and you get a great start.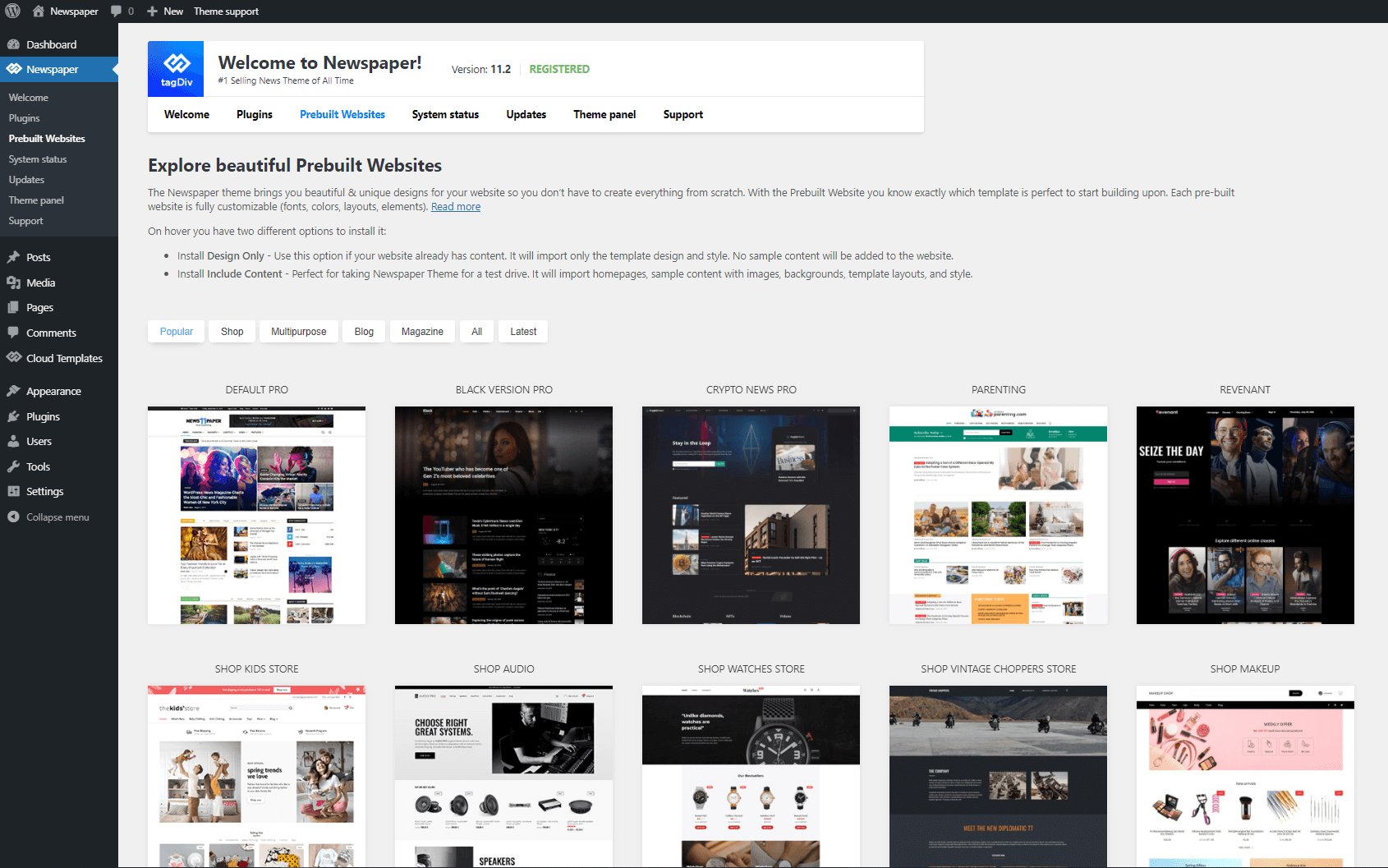 Entirely Editable Pre-built Websites
The pre-built website automatically brings the website structure and the design elements. Each pre-built website is fully customizable: fonts, colors, layouts and elements.
You may choose to install a pre-built website with or without content and edit everything. If you decide to change the pre-built website or uninstall it, the import system will make sure that your website is clean: no additional sidebars, menus or content. It will leave your website just like it was before you installed the pre-built website.
To view each pre-built website, please take a look at our Newspaper presentation page and click on the desired site.
The Newspaper Theme pre-built websites are examples of websites. You can install the one you like and start building your website upon or follow your inspiration to create an astounding website.
Each element is built using Newspaper Theme, tagDiv Composer page builder elements and the tagDiv Cloud Library layouts. This means you can easily replicate layout designs on your website and customize headers, footers, and elements.
Add all this to the most advanced news, blog, magazine, and shop theme – Newspaper – and you'll discover that building your website has never been easier!