Social media is a great tool that can help you be more visible with your website in the online environment. The Newspaper theme is fully social network friendly and allows you to show all your available social accounts on the website with the Social Icons element.
The Social Icons element can be found in the tagDiv Composer list, under the Multipurpose shortcodes section. It can be used on single post templates, as well as on any page.
How to Use the Social Icons Element
Step 1 – Open your page or single post template with the tagDiv Composer.
Step 2 – Search the Social Icons element and drag it onto the page or single post template.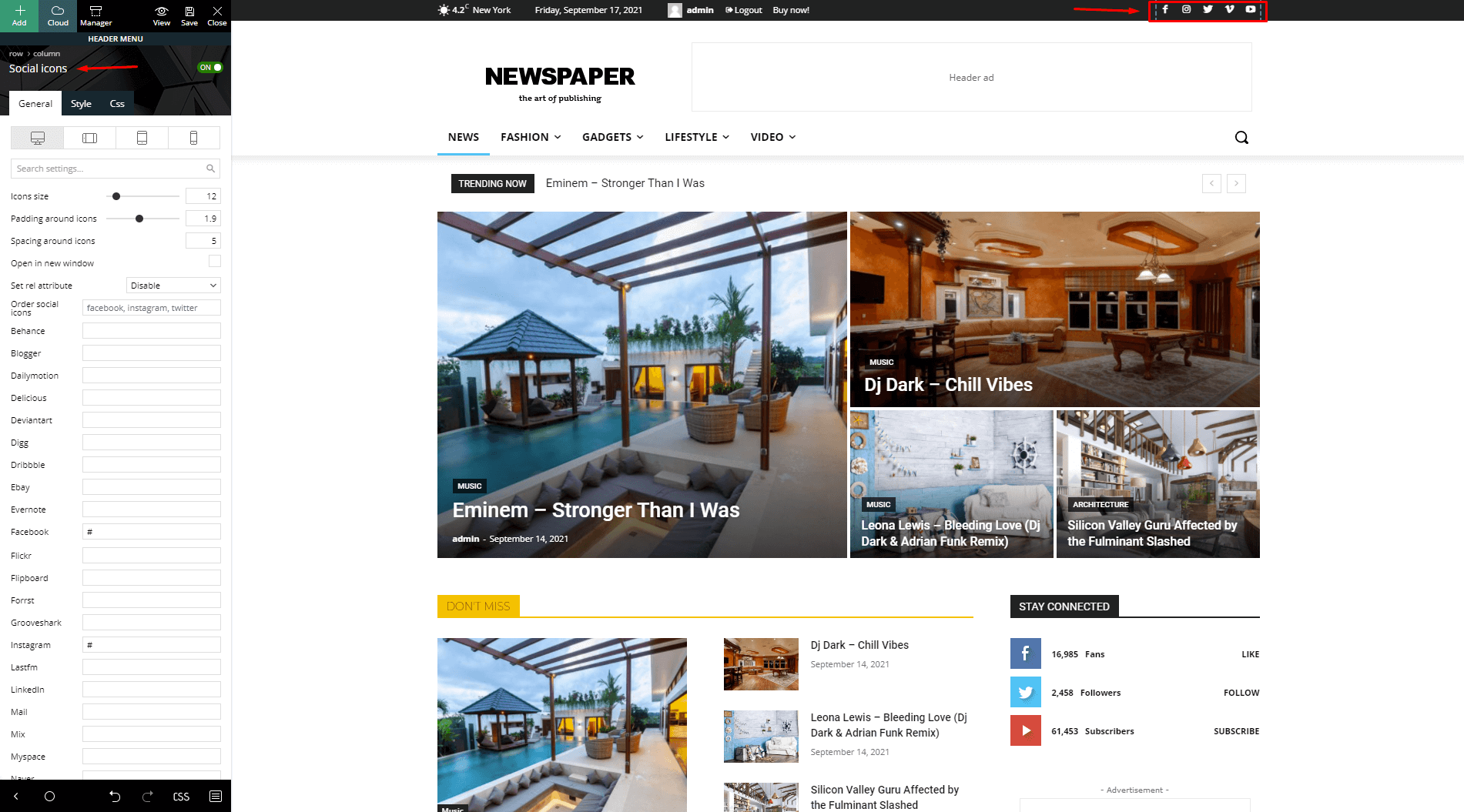 Step 3 – You can place the element everywhere you want on the page. From the General and Style tabs you can apply the following settings:
you can change the icons size and mark the box to open the social profile in another tab
you can rearrange the icons
there are over 45 social networks for which you can show an icon
you can show or hide the social network's name
there are up to six different styles to display them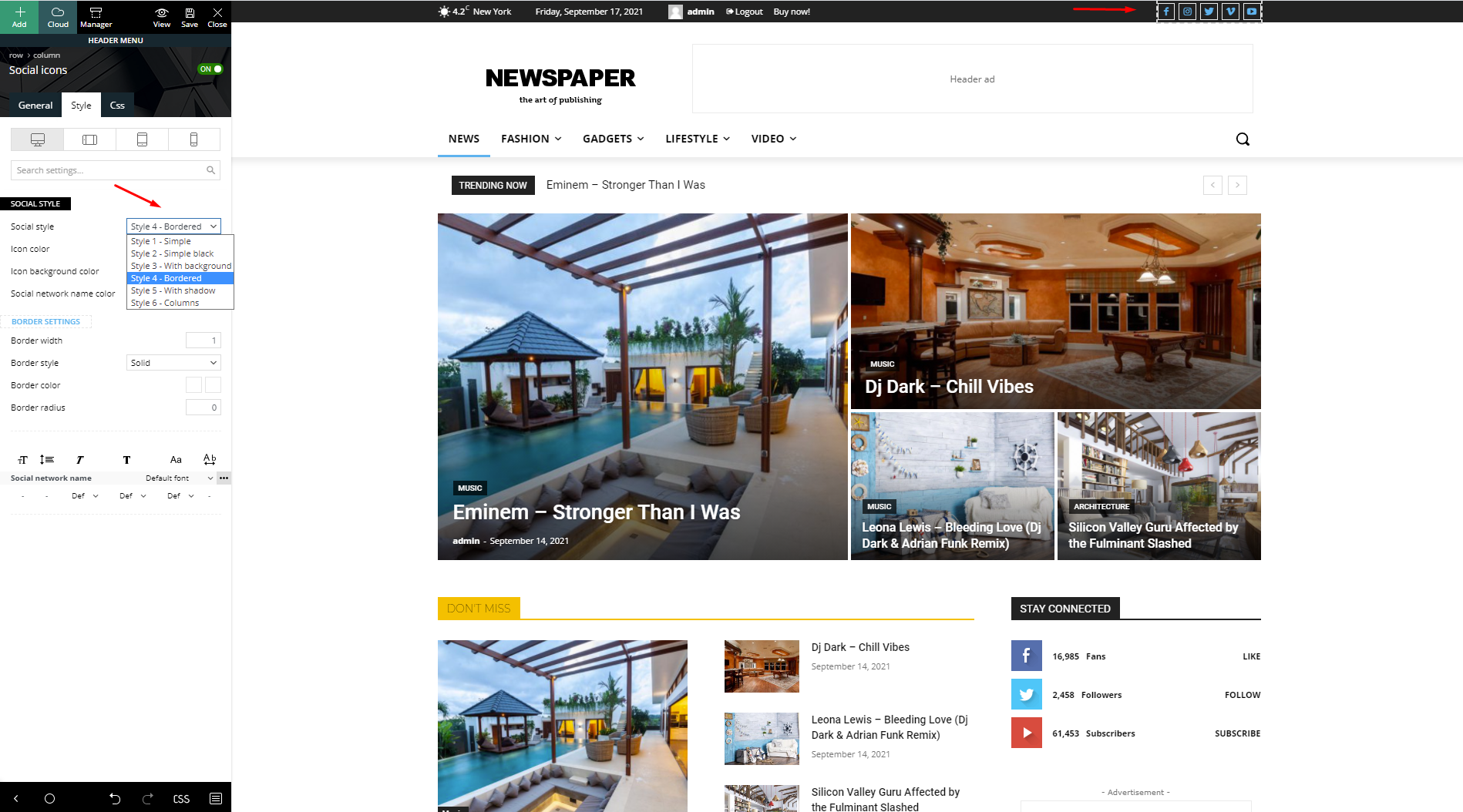 Step 4 – Save the settings.