The tagDiv Social Counter plugin brings you support for Facebook fans, Twitter followers, YouTube subscribers, TikTok, Vimeo, Pinterest, Instagram, Soundcloud, and Feed subscribers. This plugin makes it easy to display your social accounts stats.
Watch the video:
Where to Activate the tagDiv Social Counter plugin
Make sure you have the tagDiv Composer plugin installed and activated. Now, install and activate the tagDiv Social Counter plugin from the theme plugins section: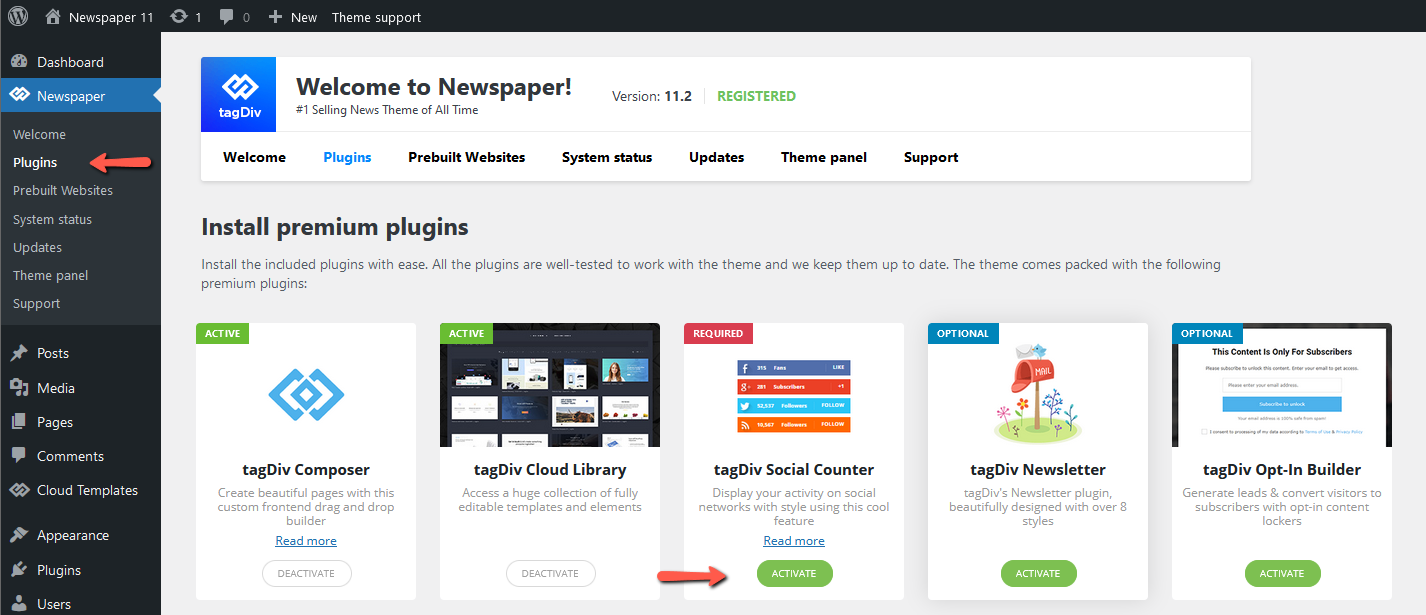 How to Use tagDiv Social Counter
The social counter can easily be added in any page or template built with the tagDiv Composer. While editing them with the frontend page builder, click the Add Element button and select the Social Counter element from the list.

Social media is important for your website and can boost your traffic. You can check out our article on how you can use them to strengthen your marketing efforts.