Opt-in form plugins are helpful marketing tools, designed to help building a solid subscriber base. The tagDiv Opt-In Builder is available starting with Newspaper version 11.2 and it is created to help you show the content you want, and lock portions of the content that match several criteria. When you install and activate the tagDiv Opt-In Builder plugin, you can easily build a stronger subscriber list that can allow you turn your audience into potential buyers.
How to Get More Subscribers with tagDiv Opt-In Builder
tagDiv Opt-In Builder plugin can help you collect real and relevant subscribers and build email lists you can further export by simply locking specific content until your visitors unlock it by subscribing with their own email address.
Step 1 – Install and Activate the tagDiv Opt-In Builder plugin
Step 2 – Drag and drop the Leads block into your page or post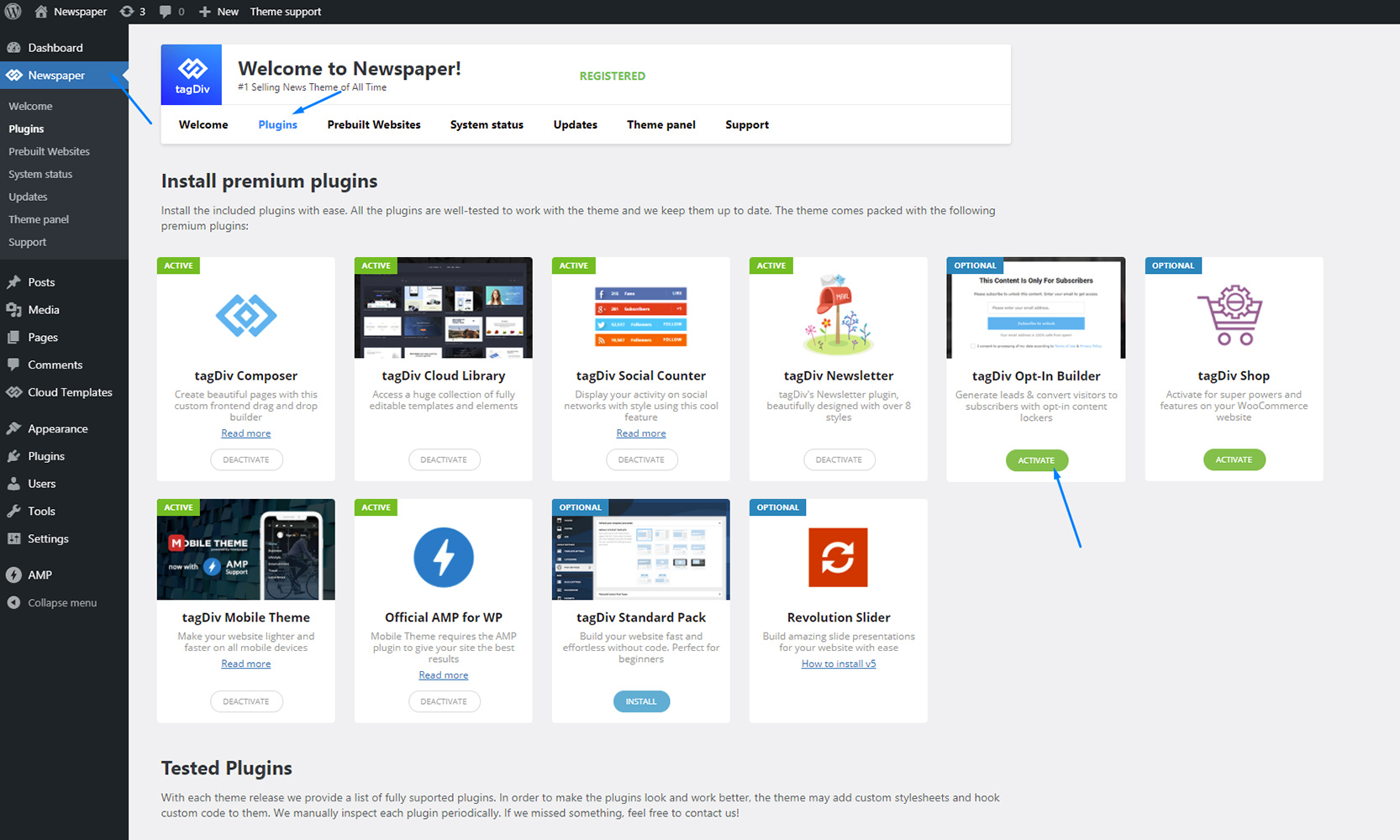 Leads Shortcode within the tagDiv Composer page builder
Leads is a block shortcode that helps you find new leads and automatically adds new subscribers directly to your tagDiv Opt-In Builder Email Lists. You just have to find and drag the Leads block onto your post template and make the necessary adjustments.  Don't forget to select the mailing list from the dropdown. This action ensures that your subscribers will be in the right email list, and that the content they want to read is unlocked.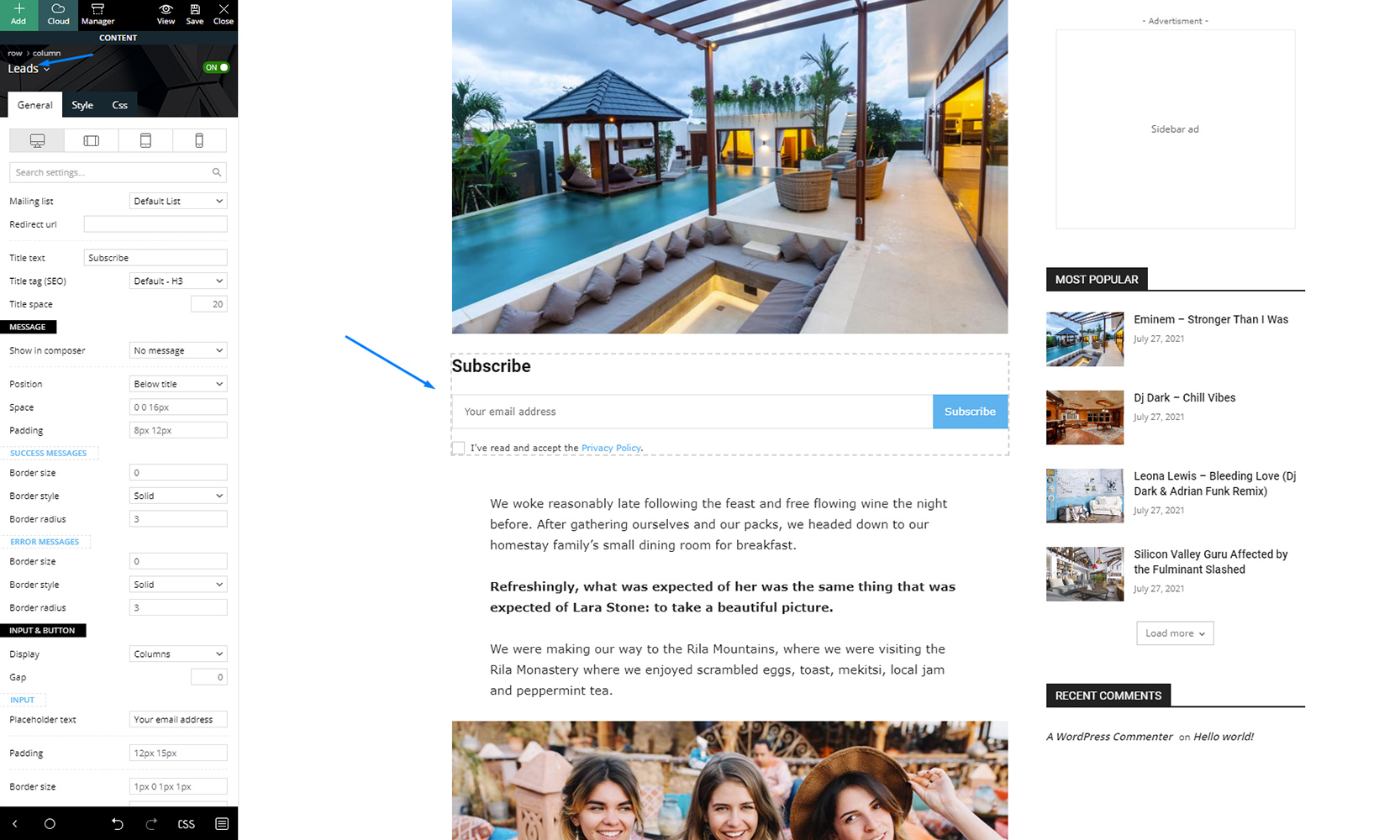 Create a New Locker
By using the tagDiv Opt-In Builder, you can create as many content lockers as you want. If you go to the Opt-In Builder tab and select the 'Lockers' section, you'll preview all your already-built lockers. You can edit or delete them. Moreover, if you want to create a new locker, just click on the Add New button and add the following information:
locker title, message, input placeholder, button text, text below the button
Include the Privacy Policy Consent Message for the checkbox.
Furthermore, you can style the Locker box to look more attractive. You have the possibility to change fonts and colors, and get the most out of your new content locker.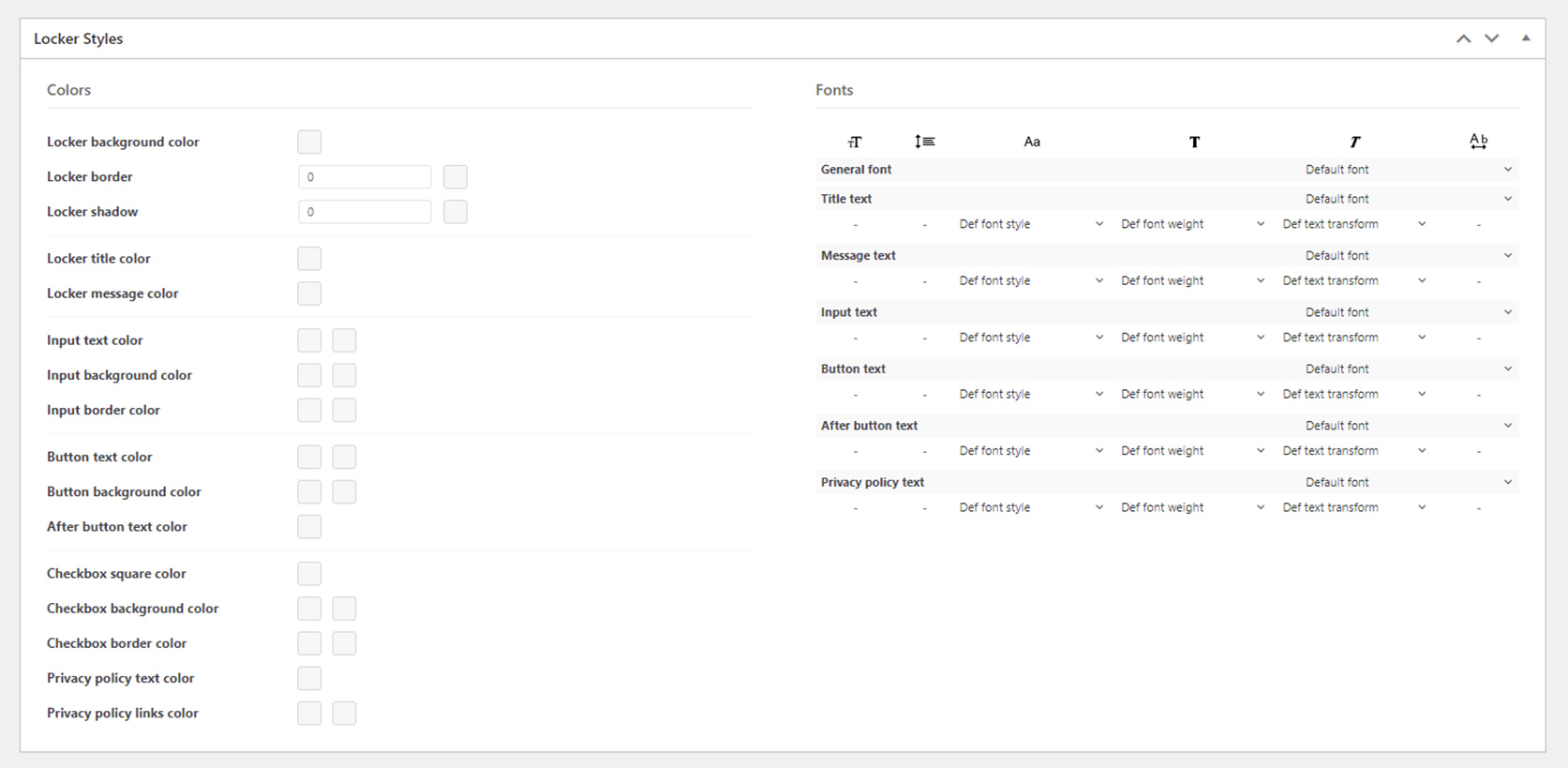 How to Use the Content Locker
The tagDiv Opt-In Builder works on posts and allows you to enable:
full content lock – you can lock all content for non-subscribers. The content unlocks only if users subscribe to your emailing list.
(coming soon) partial content lock
You can use the Locker on any post. Go to the bottom of your post and under the Post Settings tab, you can click on the Locker tab and select whichever list that you want to lock the specific content for.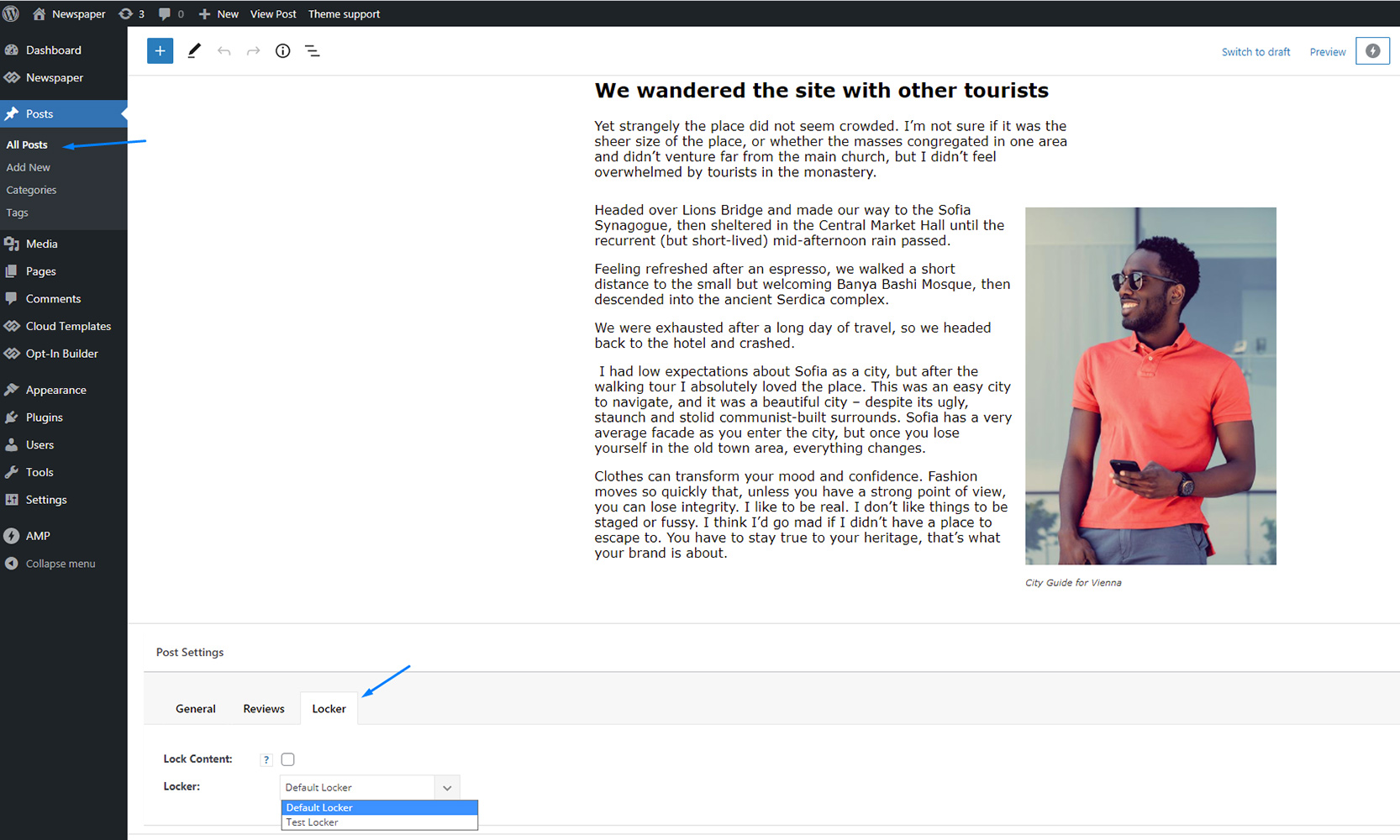 Exclusive Badge and Filtering Options
Furthermore, we have added new filtering options that allows you to display the content on a specific element by combining existing filters with the Exclusive one.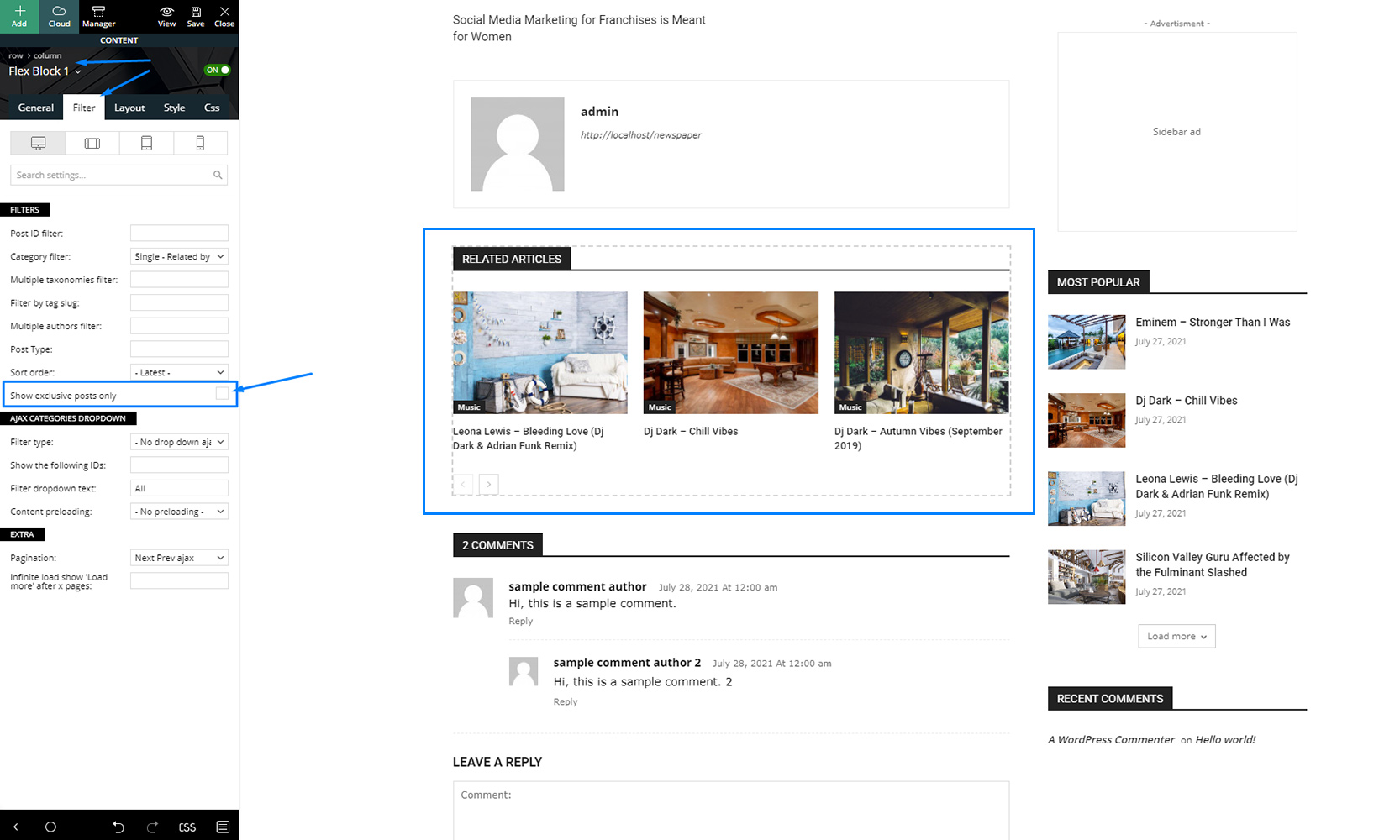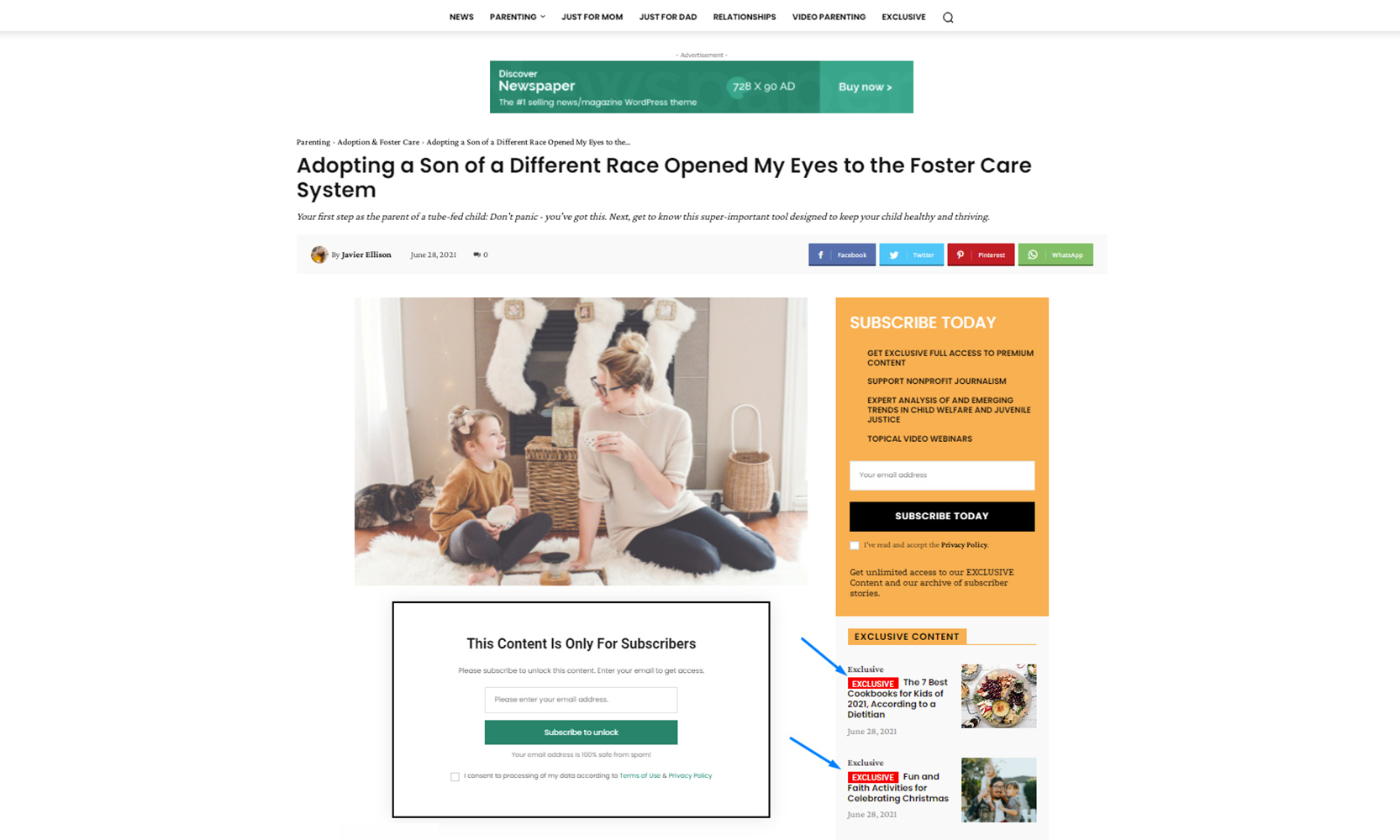 Organize the Email and Lists
Under the Opt-In Builder tab, you can see the Leads-Emails and Add New tabs – that both refer to email subscription database. You can manually add new subscribers or download a .CSV file with all the email addresses. However, this section is created to store the automatically added users, that have consent to subscription.
how to add a new email (manually) or preview all your email database (that was automatically filled)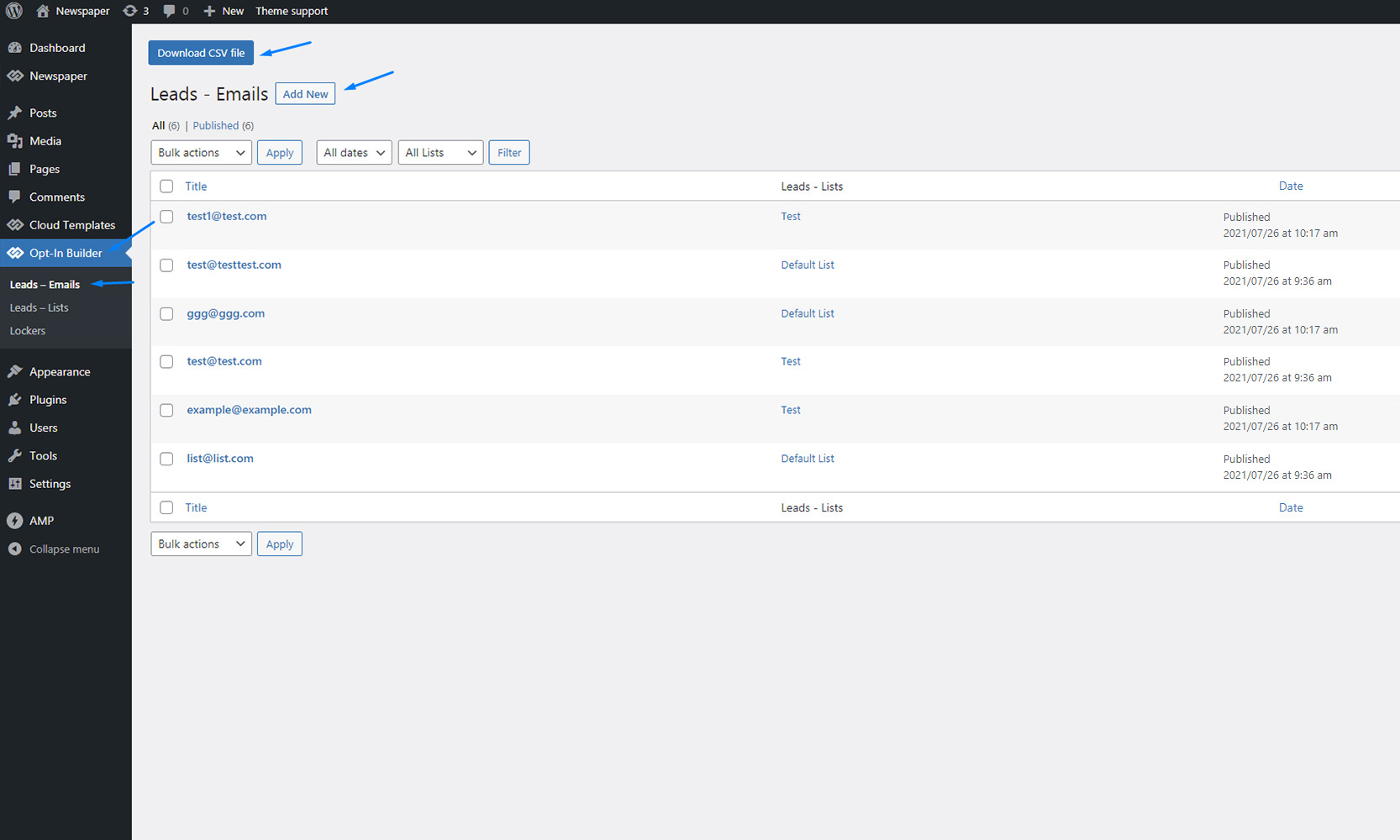 how to create a new email list to help you show content to a specific group.