We've crafted in Dashboard a new directory called "Reviews" to manage your reviews more closely. It's useful only for posts and custom post types. You can access:
Reviews: All reviews can be seen here.
Criteria: Possibility of introducing new review criteria.
Emails: All emails of users who left a review can be seen here.
We have at your disposal 3 new shortcodes:
Single Post User Reviews Form: the reviews form that a user can see in order to leave a review

Single Post User Reviews List: the reviews are displayed in a wonderful list

Single Post User Reviews Overall: display a string with the average of all the reviews
Check out down below how they work and how you can use them in your website.
How to Use the User Reviews
Let's implement this new feature and create a review example together!
Step 1 Edit an article with the TagDiv Composer and add all the 3 shortcodes mentioned above. Add some review criteria like in the example below.

Step 2 Customize the shortcodes in order to build an amazing form.
By filtering after the IDs, you can display only certain review criteria in the form. By default, the form will display all your review criteria.
Review status gives the opportunity to post the review automatically or pending the review till the administrator will approve it in order to be published.
You can see the review criteria created in the shortcode below.
Down below, we can add the second shortcode, called Single Post User Reviews List, in order to customize the list of our reviews from the users. The 2 letters from the author image are taken automatically from the user name, if that user doesn't have an avatar.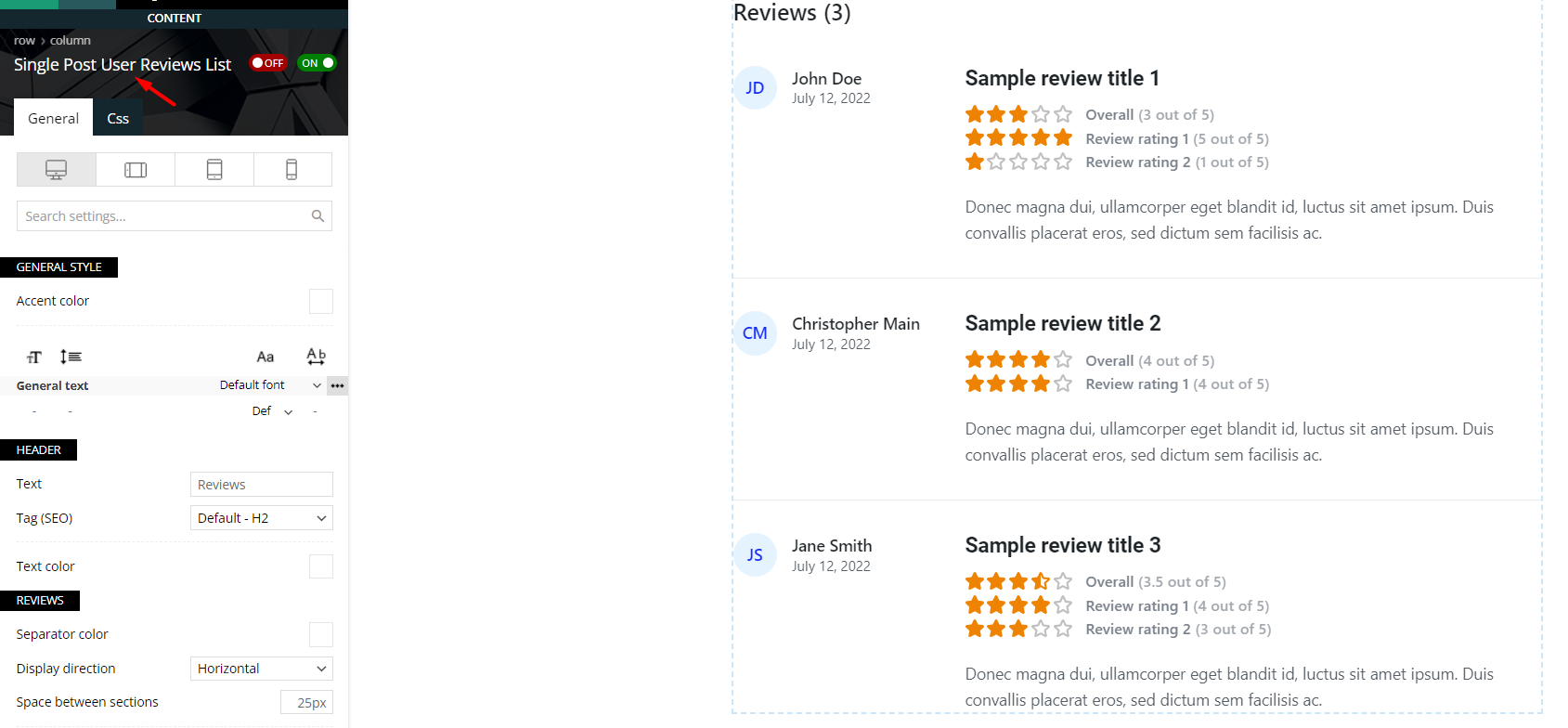 The Reviews Overall function can be designed also as you like in the third shortcode as well.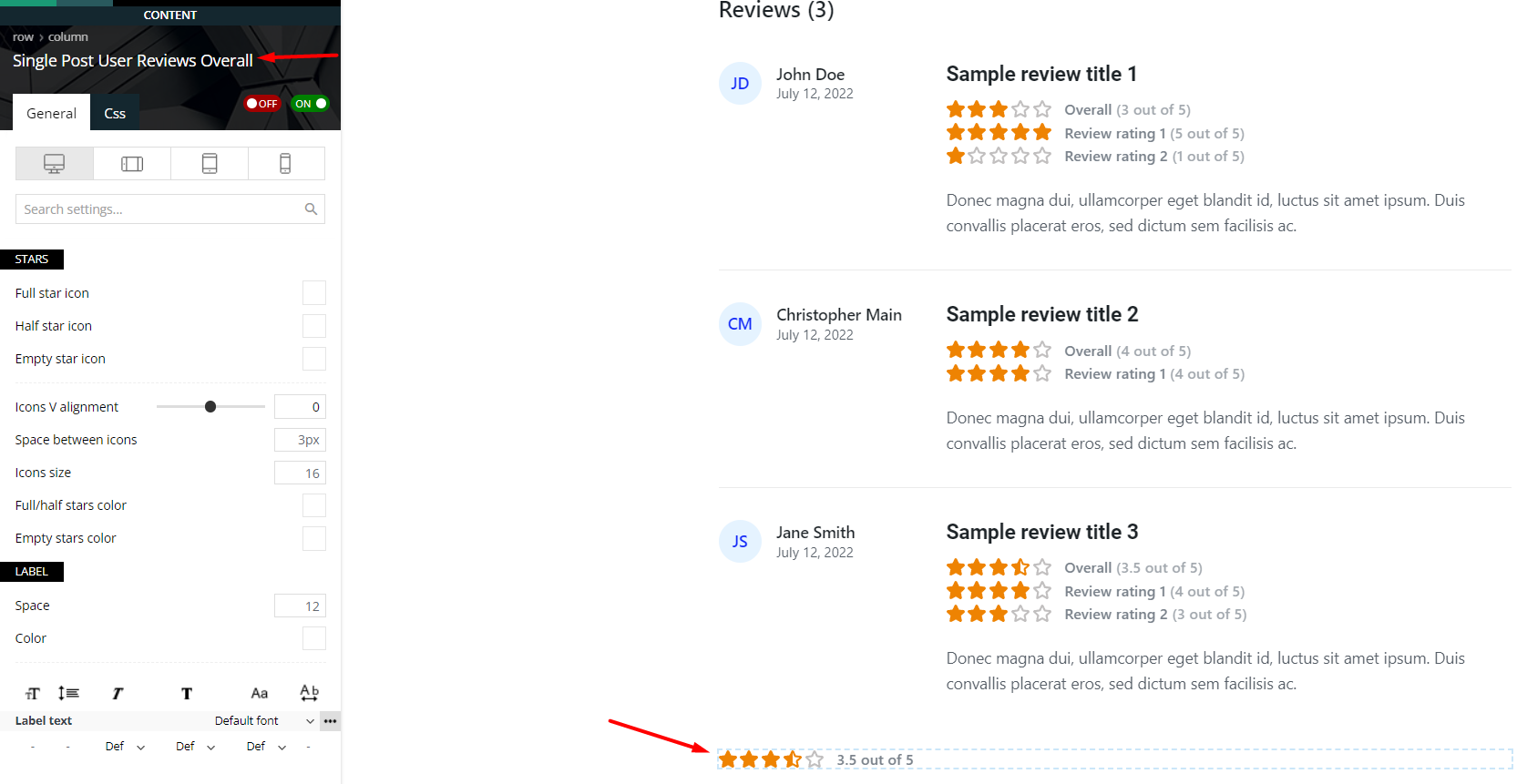 Step 3 Let's try our review form and let's leave a review!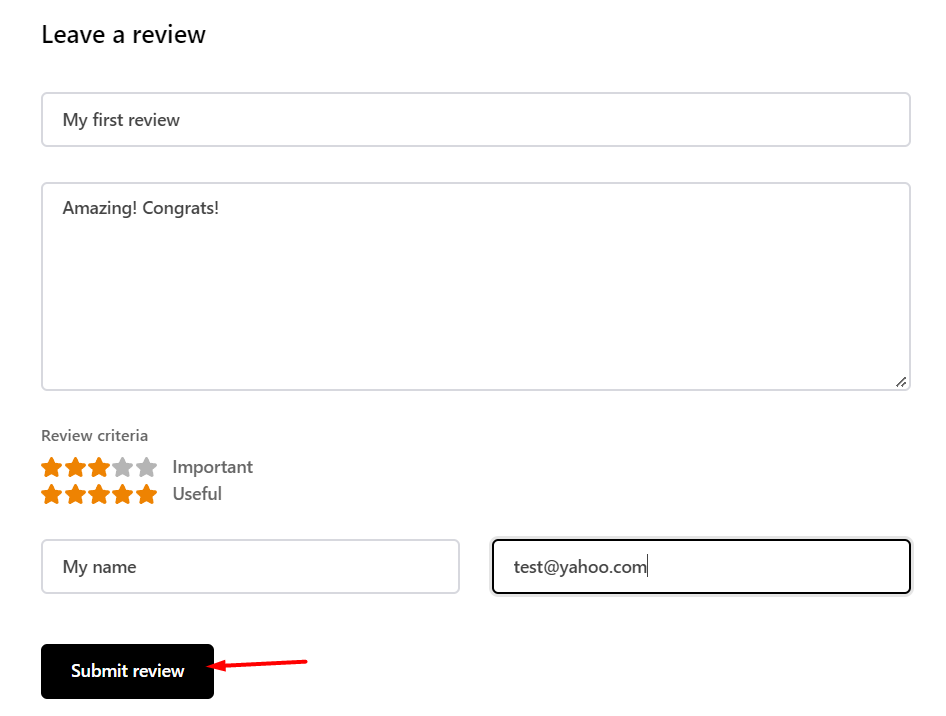 Submit the review! You will receive a message that your review has been registered and is awaiting approval if you set in the first shortcode, the Review status: Pending. The review can be approved here:

Access your article page to see the results!
Step 4 Leave a reply to the reviews!
Anyone can leave a reply to the reviews of your article by simply clicking on the "Reply" button. 
Note: Administrators can delete any review or reply to that review. The author of the review can delete the replies to the review.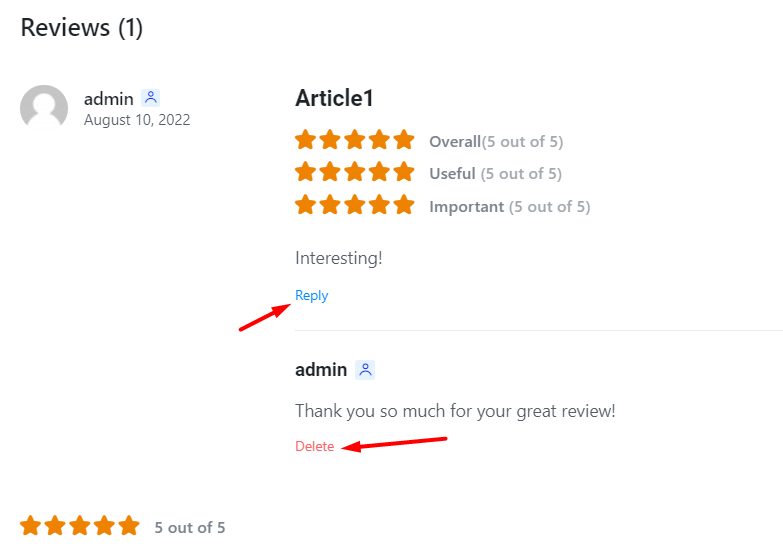 Step 5  Use the special review shortcodes with your CPT!
We have at your disposal 4 additional new shortcodes which are working similar with CPT(custom post types):
CPT User Reviews Overall
CPT User Review Replies List
CPT User Review Reply Form
CPT User Review Ratings
Note: These shortcodes are working only with Cloud CPT Templates, Reviews section!