When selecting the Subscriptions tab under the tagDiv Opt-In Builder, you have to follow the Wizard steps in order to fill in your financial data and physical address, as well as establishing the details of your membership website.
How to Manage Subscriptions on Your Newspaper Website
Wizard
This tagDiv Opt-In Builder Wizard shows you the step by step configuration you need to take in order to create your membership account, payment database, plans, pages, and subscriptions panel.
Dashboard
The Dashboard area shows you the summary of your Active Subscriptions, Subscriptions Awaiting Payment, as well as information about the Latest Subscriptions.
Account
In the Account section, you have to fill in details about you, your company, as well as financial data about your company.
Payments
From here, you can choose the preferred paying method. There are two available options: Direct Bank Transfer or PayPal. To receive the payments, you need to enter your PayPal or Bank details.
Plans
This area allows you to build as many pricing plans as you want. You can edit or delete them.

There are multiple pricing plan types you can create, such as Free, Monthly, Yearly. Furthermore, you can add a free trial period for the premium plans.

Restrict the number of posts/CPTs that a user subscribed to the selected plan can publish. In order to do this, you can hover over a plan, click "Edit," and the modal "Edit plan" will open. Click the button "Add new" to be able to add a limit for your plan.
Pages
From this section, you can manage the pages in your subscription funnel. If you created a new page for this funnel, search after your page name and and then click on the Save button.
Subscriptions
From here, you can check your members' status and manage the their subscriptions.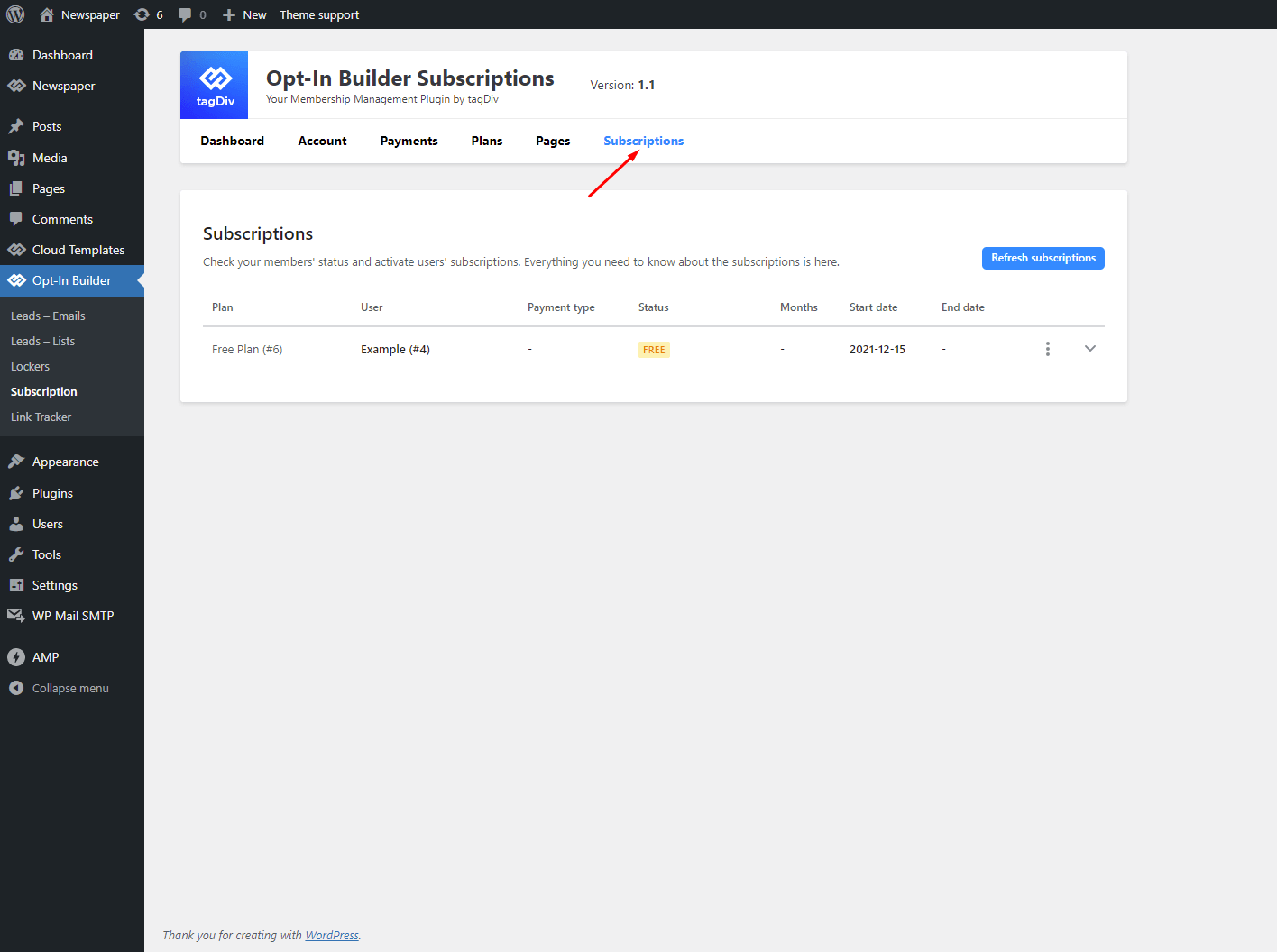 Important! Starting with tagDiv Opt-In Builder version 1.1, you can create up to 20 free active subscriptions. Please note that we reserve the right to modify the conditions any prior notification.