We've crafted a dedicated plugin that brings you all the eCommerce functionality you would ever need to run an online store. Called tagDiv Shop, this plugin delivers awesome enhancements for the WooCommerce functionality. You can install and activate it from the Newspaper Plugins Panel. Before using it, please make sure you've also installed and activated the WooCommerce plugin from the WordPress repository.
Where to Activate the tagDiv Shop plugin
Make sure you have the tagDiv Composer and WooCommerce plugins installed and activated. Now, install and activate the tagDiv Shop plugin from the theme plugins section:
tagDiv Shop templates
When you build an eCommerce website with Newspaper, you'll be happy to learn that the theme allows you to create and design as many product pages as you want. With the tagDiv Composer page builder and the tagDiv Cloud Library you can import any layout and transform your product pages into amazing interfaces. Woo Shop Base, Woo Archive, Woo Product, and Woo Search are the categories under which you can find editable templates you can import and customize on the frontend. When you are on a product page or category page, you can hit the Cloud Library tab and select another pre-made template that you can import and customize.
The process is the same for any cloud template you'll import. Please follow the tagDiv Cloud Library guide.
tagDiv Shop shortcodes
We know you love to use tagDiv Composer and build your website on the frontend. To make it easier for you to create your store, the tagDiv Shop plugin brings you all the Woo elements in a single place ready to be dragged and dropped on pages or products. All the Woo shortcodes are listed within the tagDiv Composer page builder and they are divided into several sections for your convenience. We have created 23 new shortcodes/elements to use with your WooCommerce website, and build beautiful pages and categories for your products. All the elements can be combined and displayed exactly the way you like.
You'll find the Woo elements divided into three major sections in the tagDiv Composer page builder:
1. WooCommerce shortcodes that are specific to the Woo Template you are currently editing.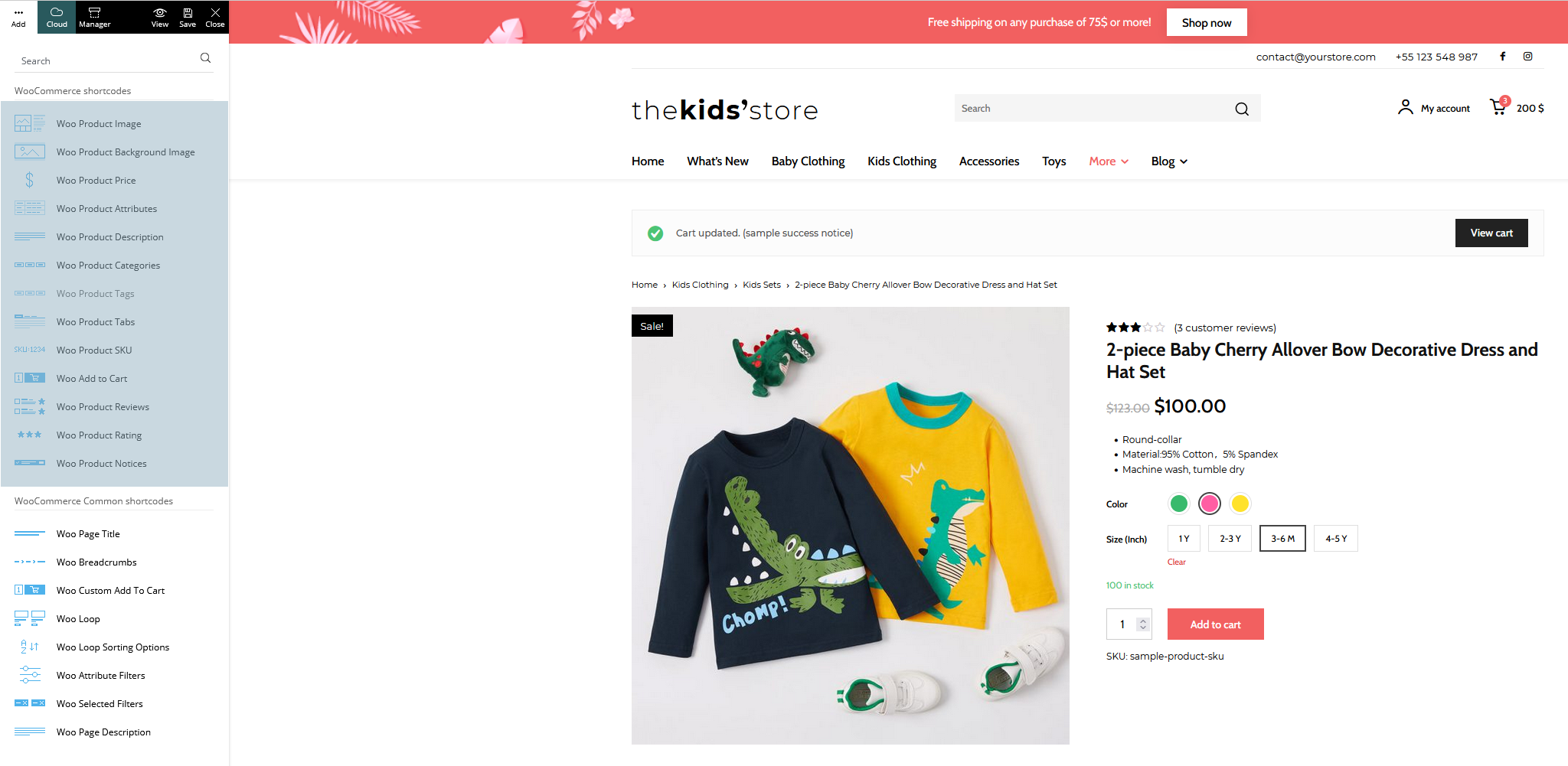 2. WooCommerce common shortcodes that can be used interchangeably on any Woo Template.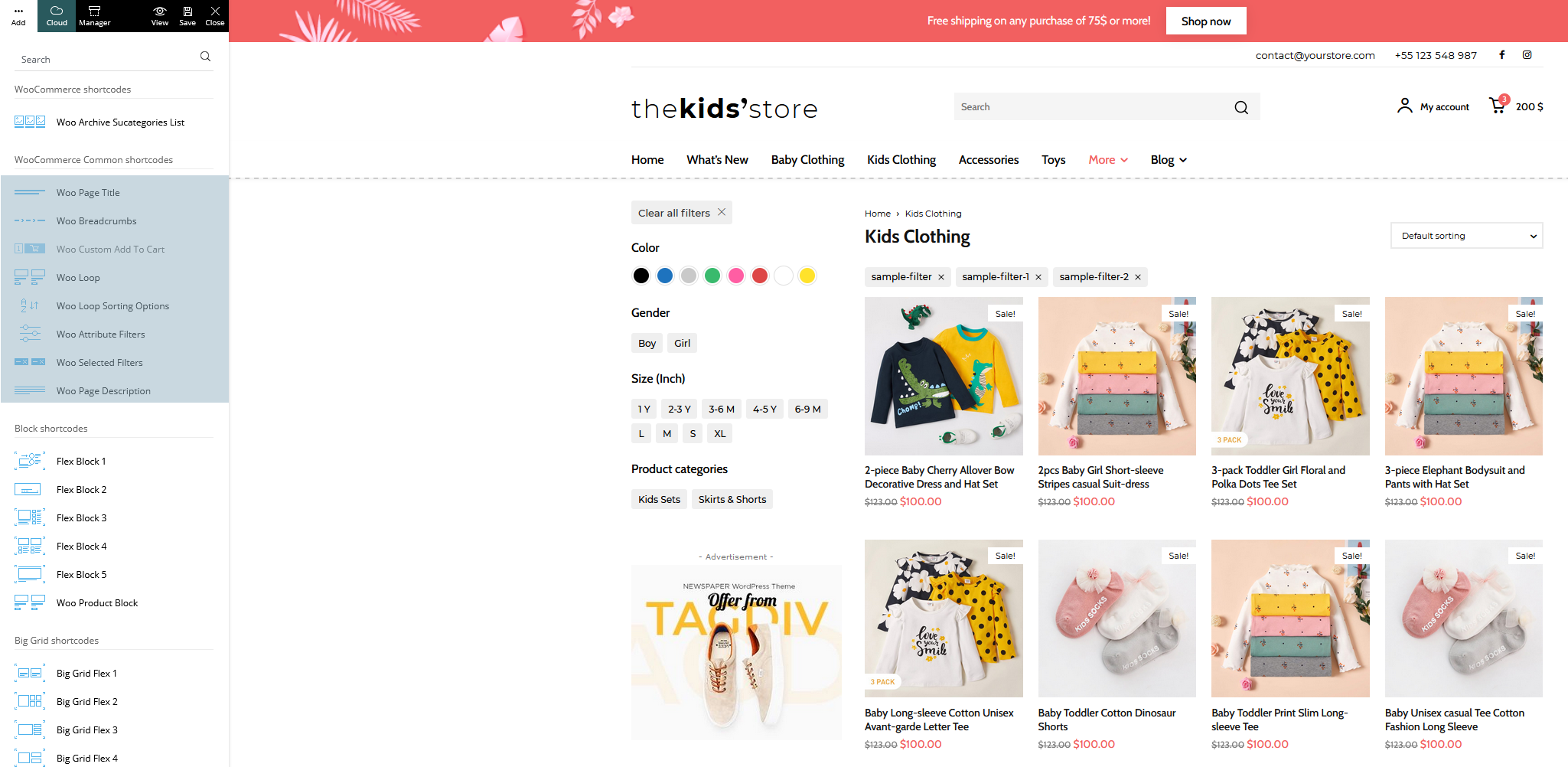 3.Block shortcodes – the Woo Product Block. This element can also be used on homepage, product, and category pages and you can easily add filters on it.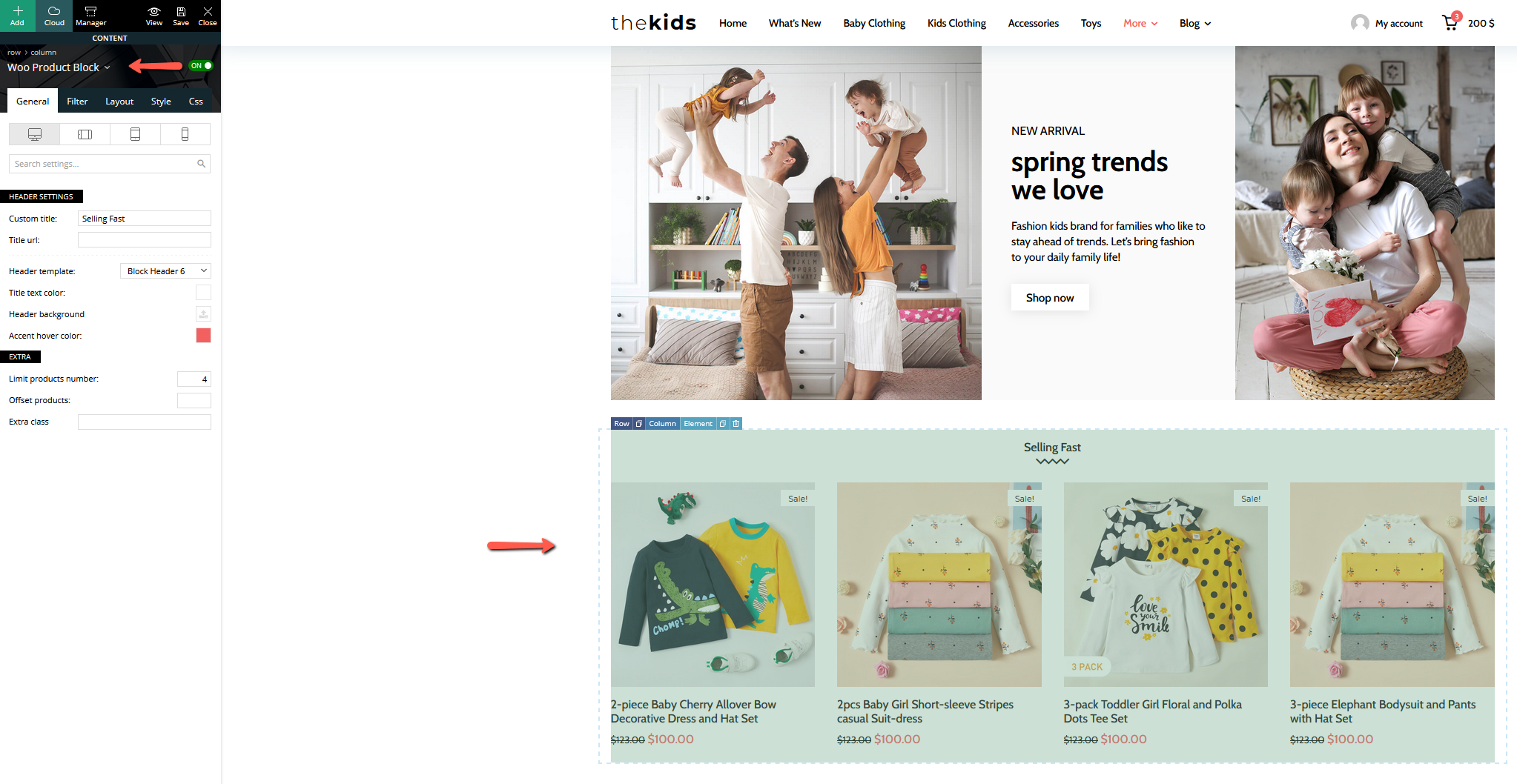 Newspaper theme has all the necessary elements and tools, all bundled within the tagDiv Shop plugin to help create perfectly functional WooCommerce websites, with stunning visuals.
Furthermore, with the tagDiv Shop activated, you can install one of the Prebuilt eShop Websites our design team has carefully built. If you need help to install a prebuilt website design, you can follow along with our video tutorial.