Social sharing is an important option on websites and blogs of all kinds. With the Single Post Share element present in the Newspaper theme, you can personalize the buttons with colors, styles, and typography.
How to Add New Social Networks
The Newspaper theme allows you to select and activate the social sharing links. You can do this by simply accessing the Newspaper > Theme Panel > Post Settings. From here, you need to select the Sharing tab and click on the icon to open the dropdown.
You can include your Twitter username in a separate box.
Choose the preferred social networks for which you want to display a sharing option.
You can also sort the social sharing links by using the drag and drop functionality.
How to Use the Single Post Share element
The social sharing element can be found in the tagDiv Composer's list.
Step 1 – Open a post and click on Edit with tagDiv Composer page builder.
Step 2 – Search the Single Post Share element in the list and drag it into the desired area.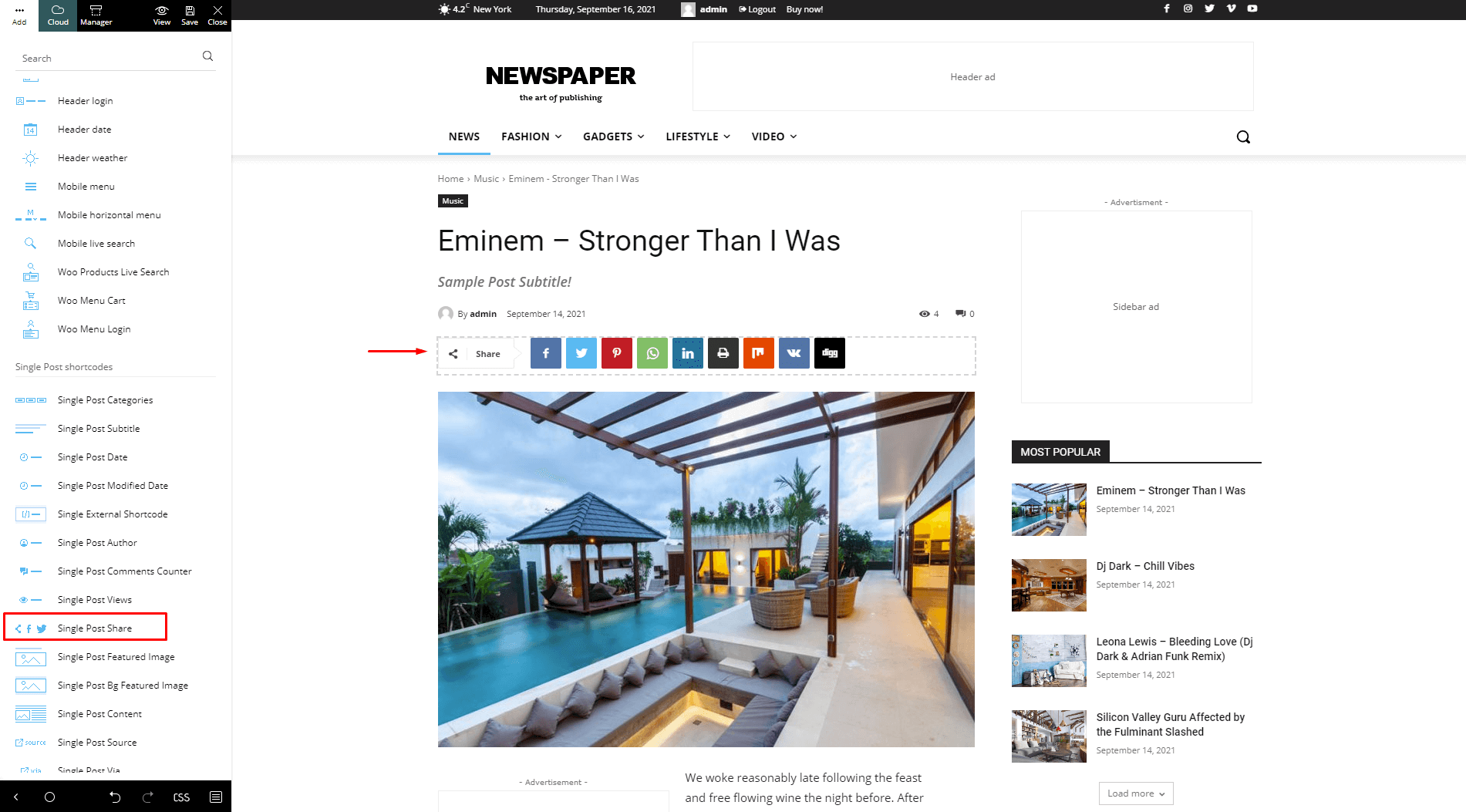 Step 3 – From the element's settings you can choose to:
change the social sharing buttons style.
modify the color on the share icons, text, background, or border.
modify the color on the buttons icons, text, background, or border.
customize fonts and their weights, style, line height, spacing, text transform for share and buttons texts.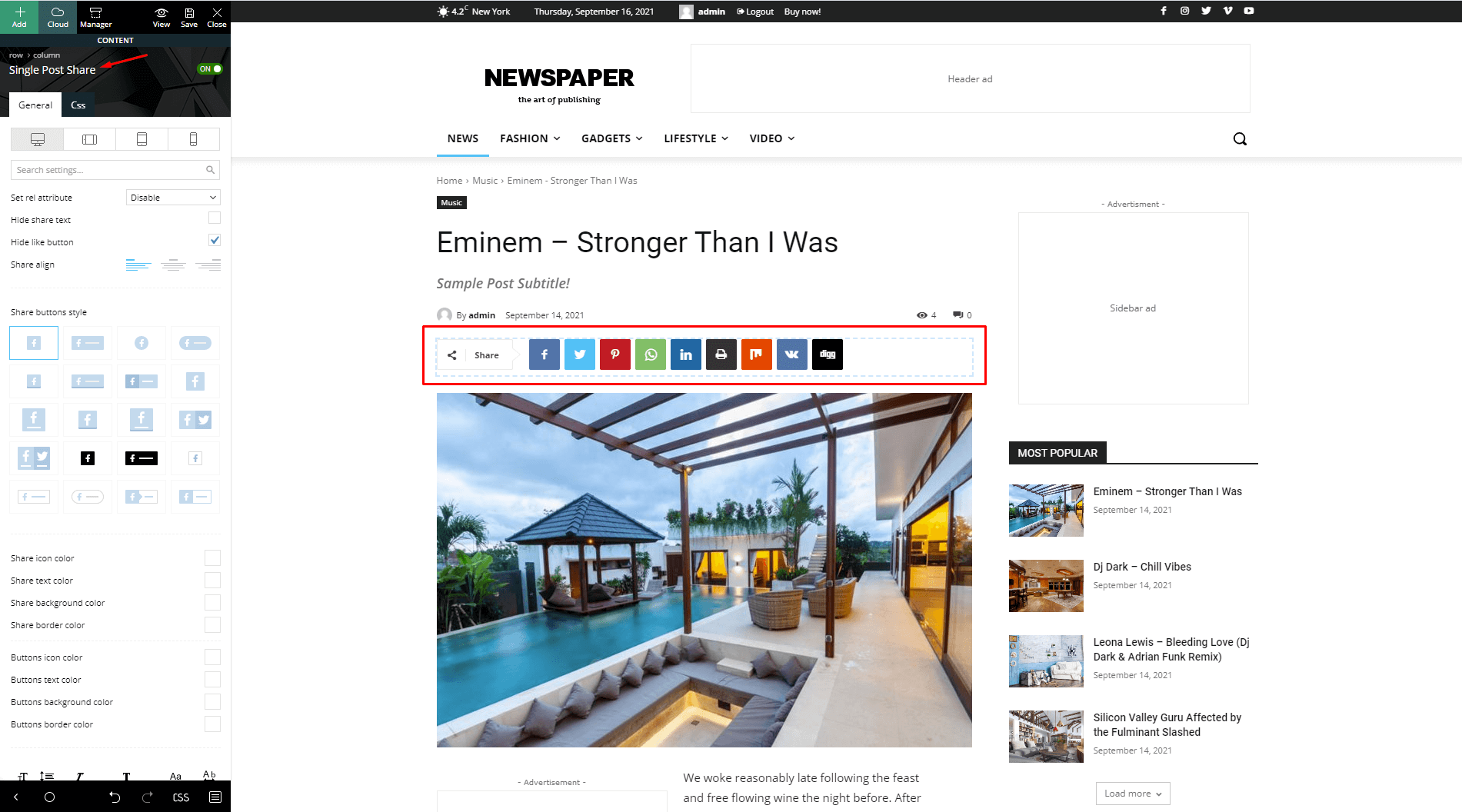 Social Sharing Buttons Style
The sharing buttons can have different styles that can match with your post to create an amazing experience for your visitors. You can browse through one of the 20 available styles.