A category page can be highly customized on your website. The Newspaper theme comes with other options, like background image/color, which can be set from Theme Panel > Categories. Each category contains the following sections:
To display a background for your category, please make sure you enable the boxed layout.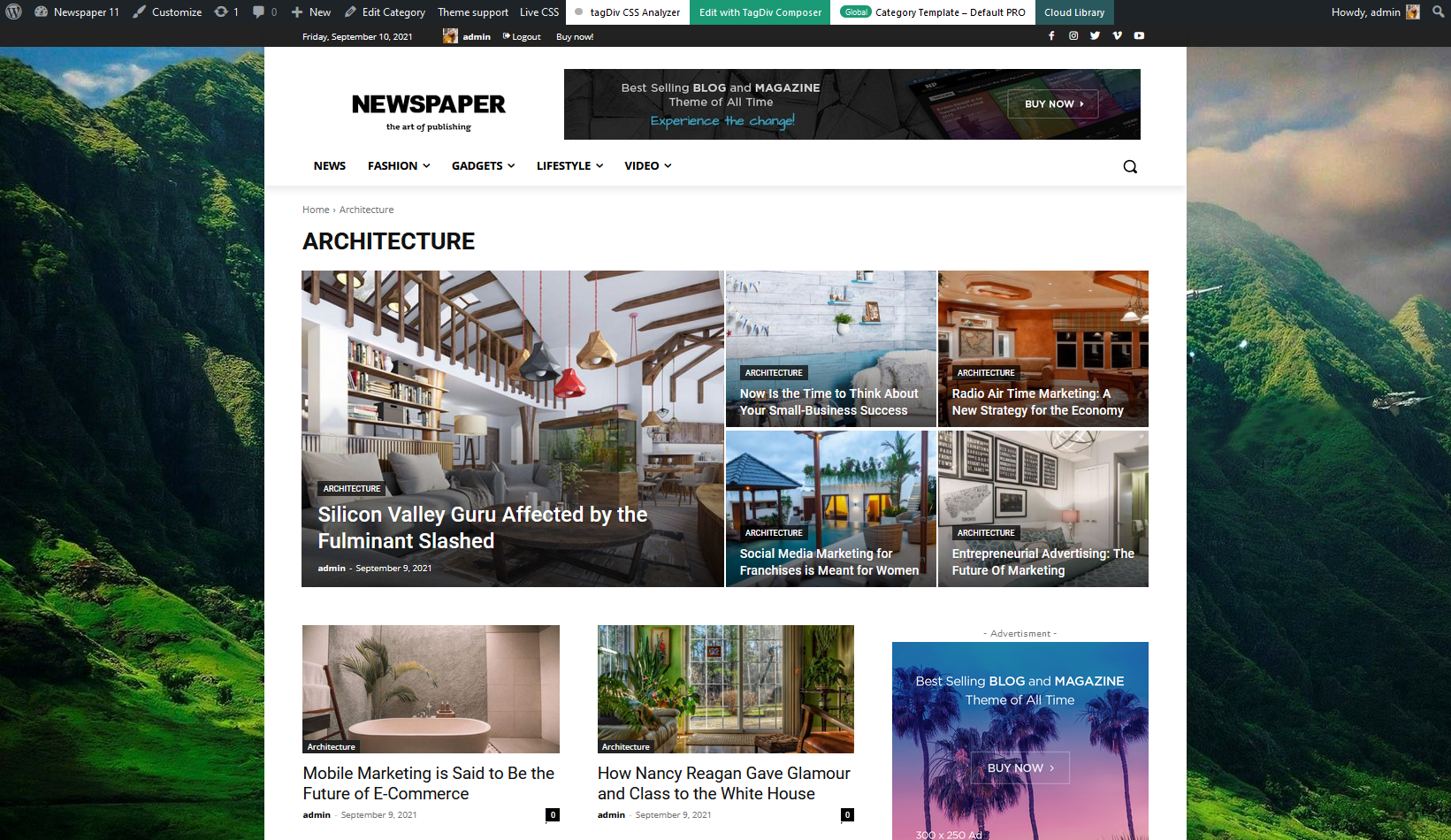 Please note that the posts from specific category will inherit the background too!
If you want to set a global background for your site, please check  our  guide.