With a unique design and the lightbox feature integrated, this amazing slide gallery was built to enhance your articles' value. It can accommodate different aspect ratio and each image displays a description and the copyright information.
VERY IMPORTANT! Please make sure you enable the thumbnails used by the tagDiv Slide Gallery.
Go to Theme Panel -> Block Settings -> Thumbs on modules & blocks and enable 80 x 60 and 0 x 420
How to Create an Image Slide Gallery
Step 1 – Place a new classic element on your post using the Gutenberg editor.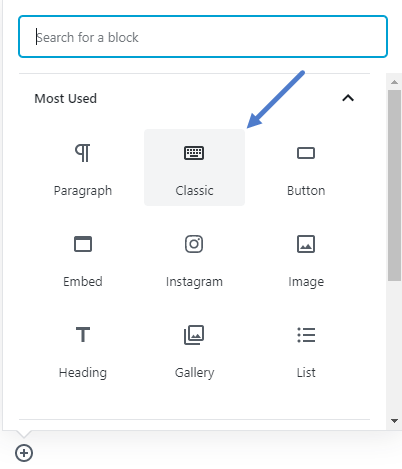 Step 2 – Press the Add Media button
Step 3 – From the Media page click the Create Gallery link.
Step 4 –  Select the images that will be displayed in this gallery.
Step 5 –  Click the Create a new gallery button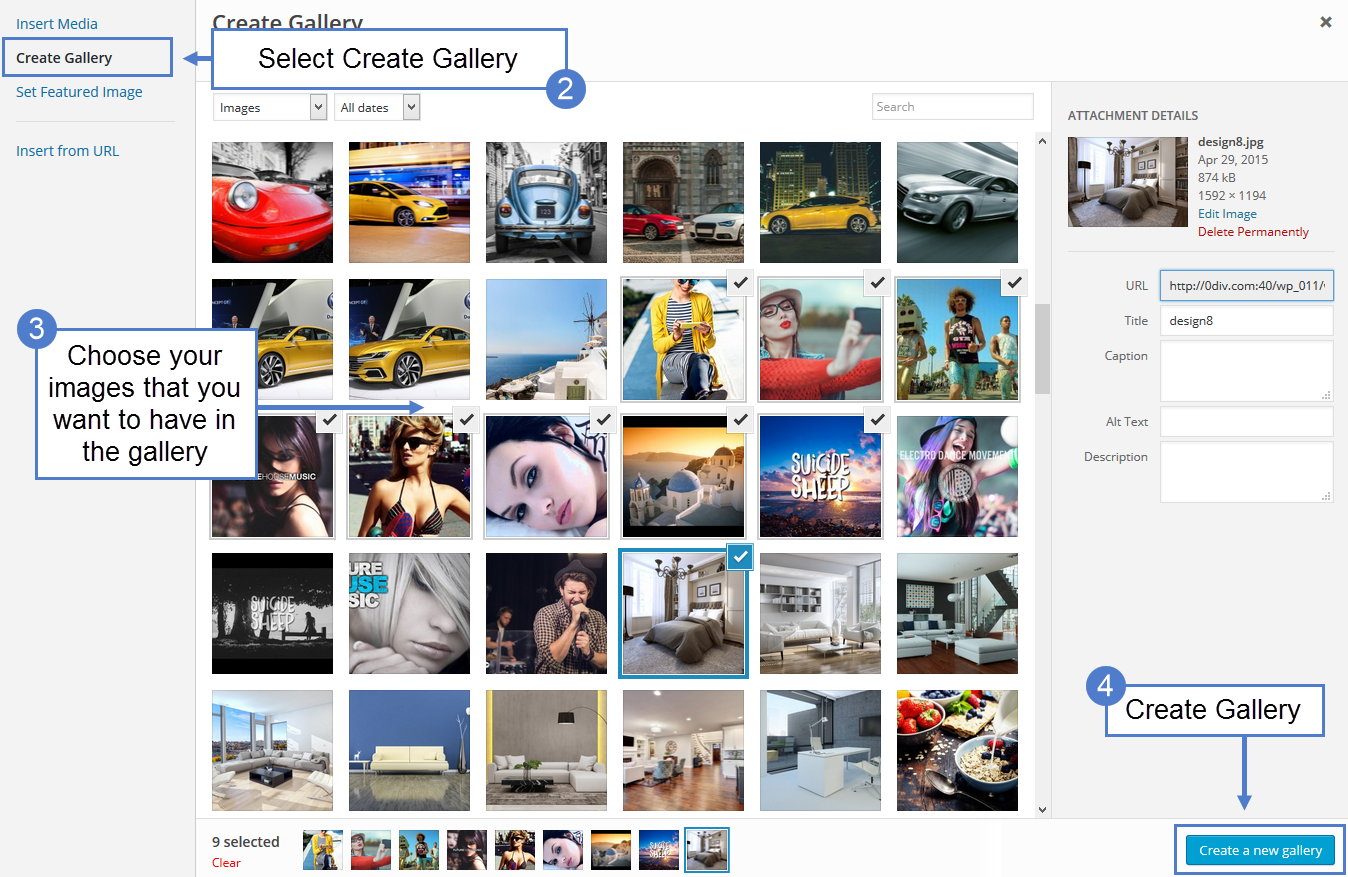 Step 5 – From the Gallery Type drop-down select TagDiv Slide Gallery
Step 6 –  Drag and drop to reorder the images if you want.
Step 7 –  Press Insert Gallery button.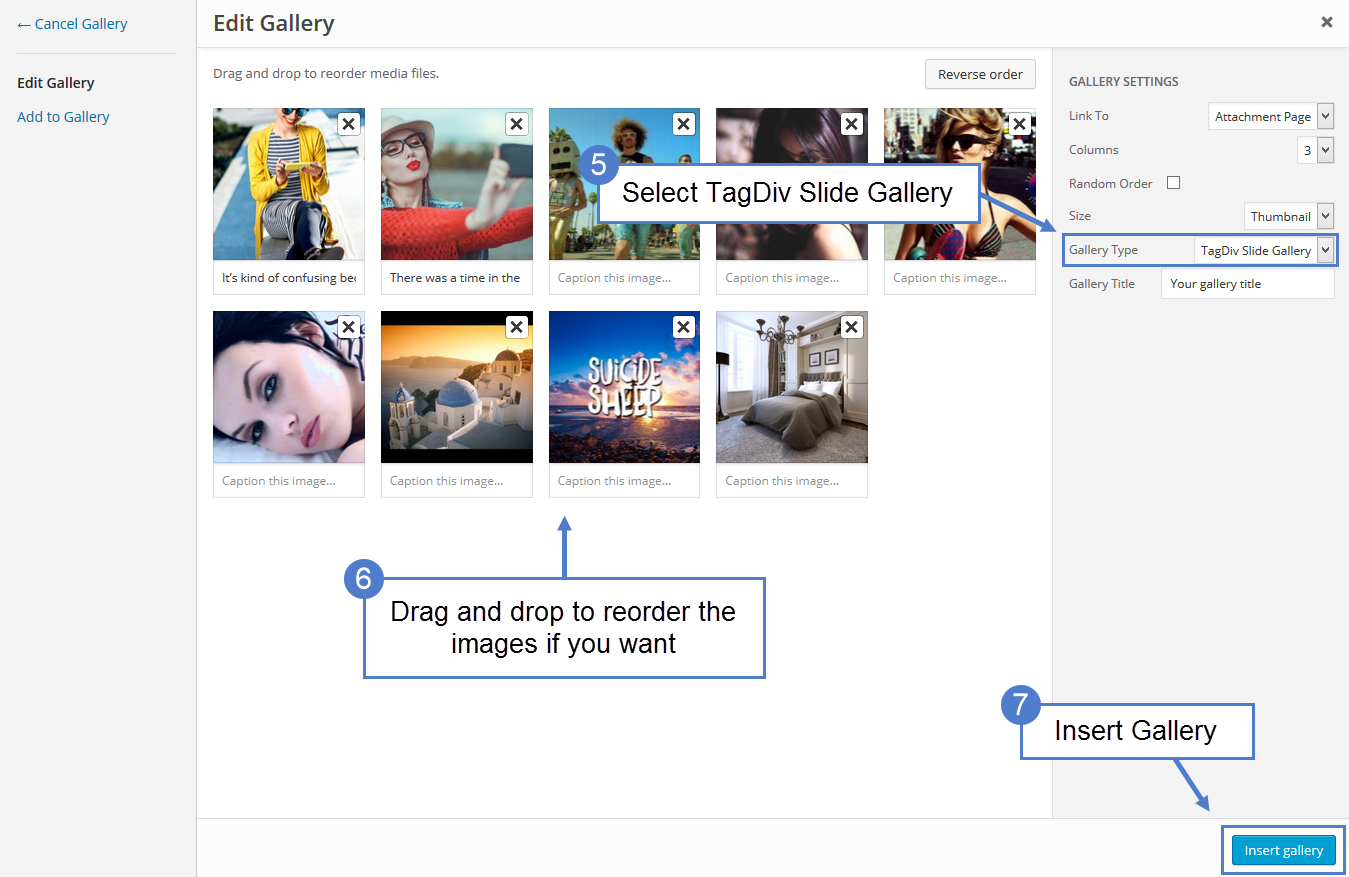 Step 8 – If you want to edit the gallery click on the Pencil Icon
Step 9 – Press Publish/Update button.
Now, your Gallery should look like this: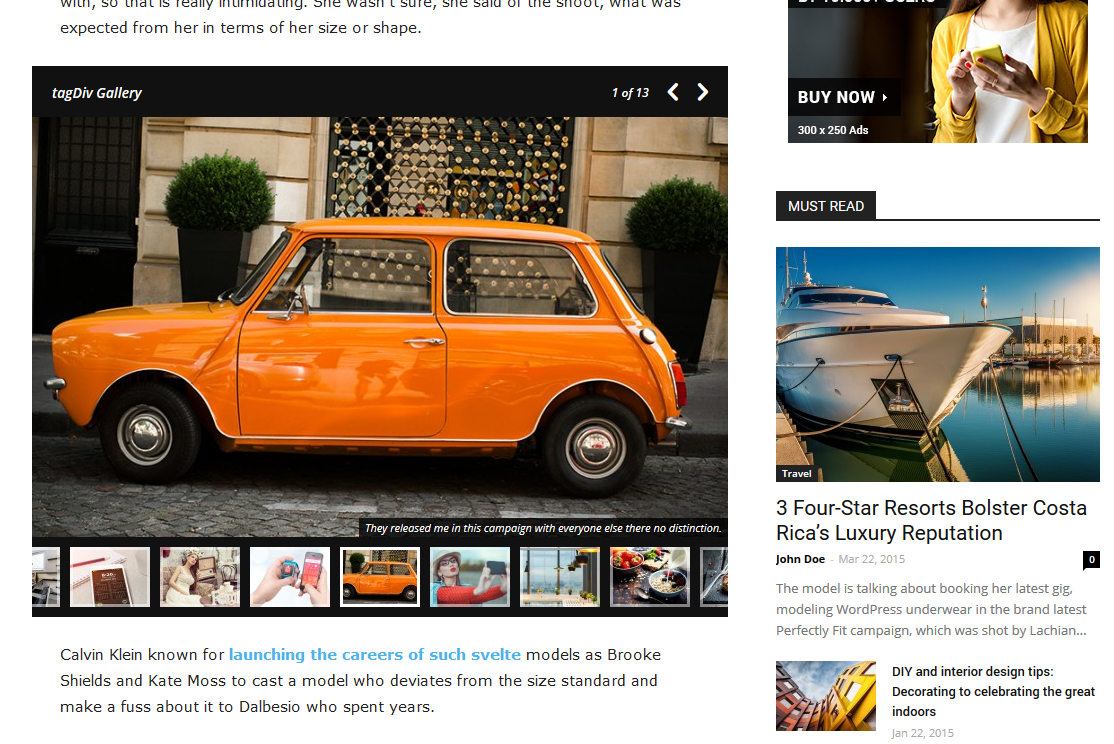 VERY IMPORTANT!  You can add the tagDiv Slide Gallery in a cloud template by using the element called "Column text" or "Text with title"! The steps are the same beginning with "Step 2 – Press the Add Media button" how it is presented above.