If you're a chef, a technician, or you're just passionate about games and you want to create your own review blog, then you're in the right spot. Newspaper comes with a built-in author review system. This feature allows you to create elegant review posts using a system based on stars, points or percentages. You can easily create product reviews using our theme.
On the Post page where you want to use the review system, you will see the Product Review section.
You can create unlimited review criteria and rate it. (rating categories)
Also, you can write a short review in the Review description box.
The Newspaper theme supports 3 types of reviews: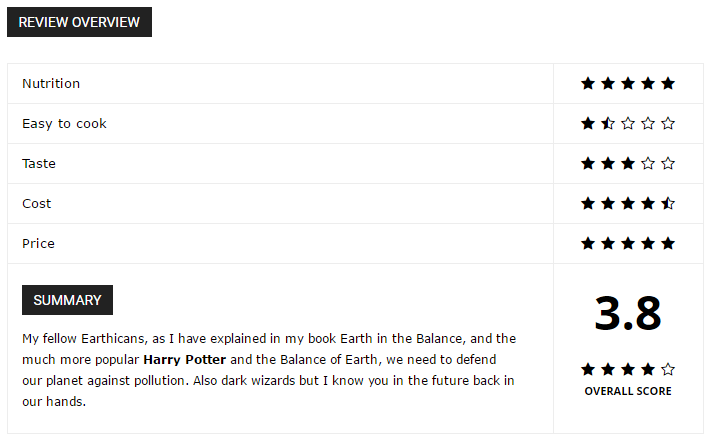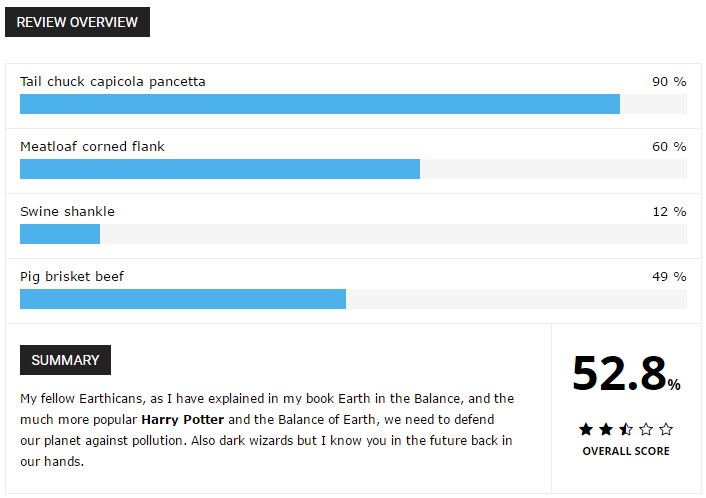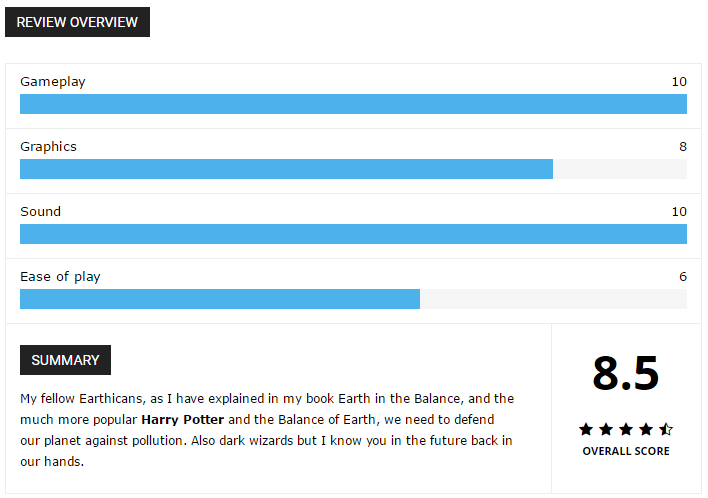 On modules, the review will be displayed as a simplified version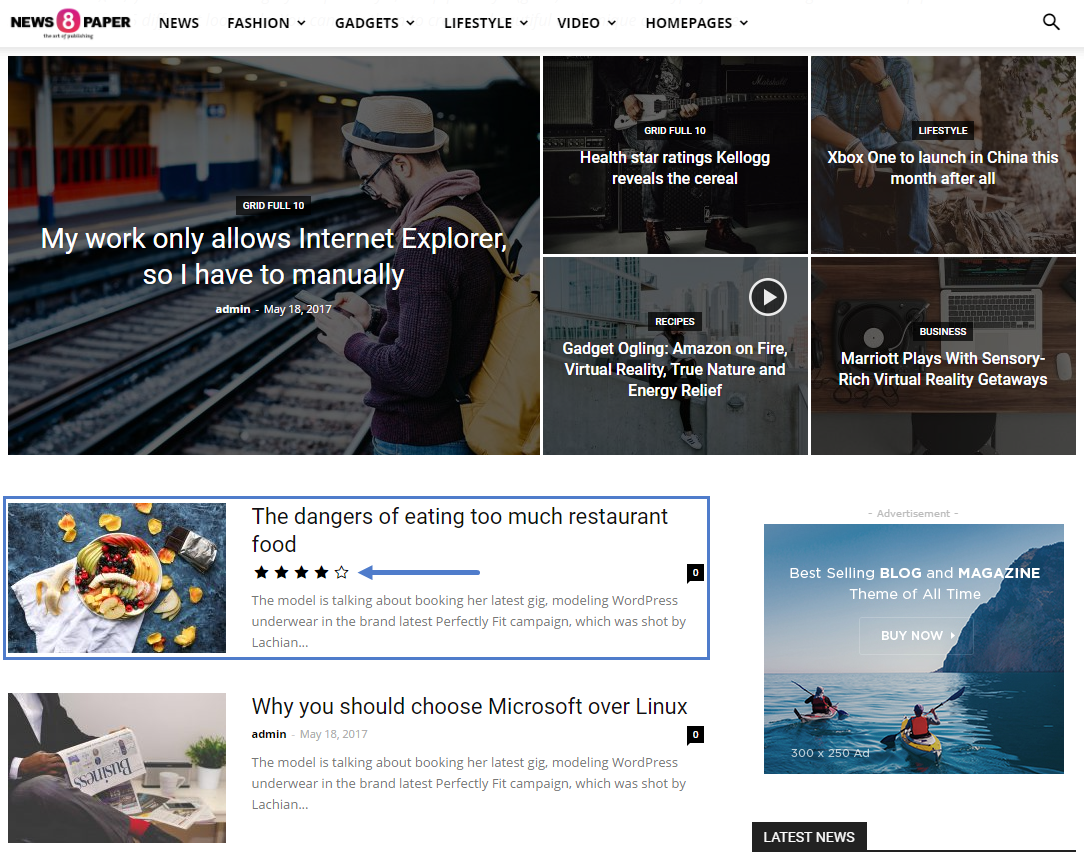 *The review stars on modules can be enabled/disabled in the Theme panel->Block settings.
Using Reviews with Default Post Templates
Once enabled and set, the reviews will automatically be displayed in the post page, always after the post content.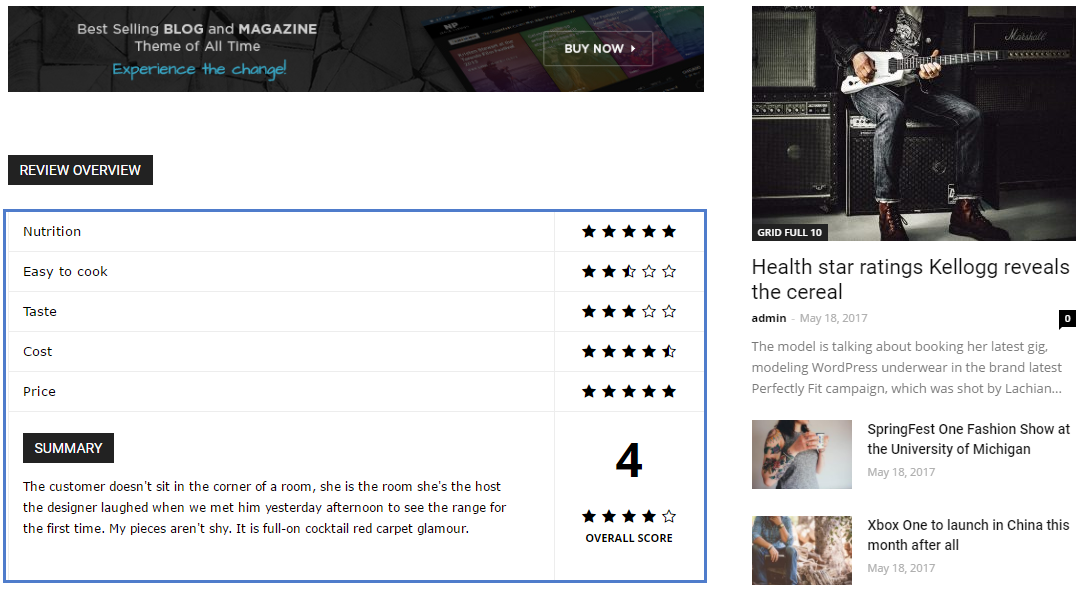 Using Reviews with tagDiv Cloud Library Post Templates
In order for a cloud post template do display a review, the template must contain the review shortcodes. The review section is split into 3 elements, which can be used individually. These can be added in the composer while editing the cloud post template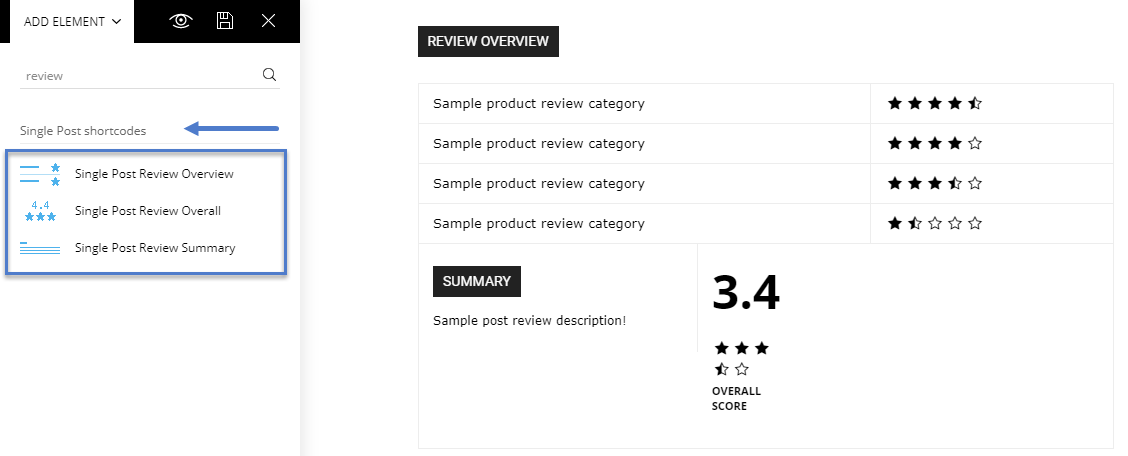 An advantage of using cloud post templates in this case, is that the review shortcodes can be placed in the location you want, for example above the post content, in the sidebar etc. Additionally each review shortcode has many design and font settings.
In the tagDiv Cloud Library there are ready made post templates containing the review elements, which can be imported (and modified if needed). If you are building a cloud post template, you can simply add them in the desired position.