If you want to enable or disable comments from visitors, please check and respect each of the following steps:
Step 1 – Go to the back-end section of your post, and in the top-right corner, you'll find the Setting Button. Make sure it is enabled.
Step 2 – Now go to the bottom right of your page, and look for the Discussion section. To enable comments, verify that the option is enabled
Step 3 – For the situations when you want to disable comments on your article, just uncheck the box.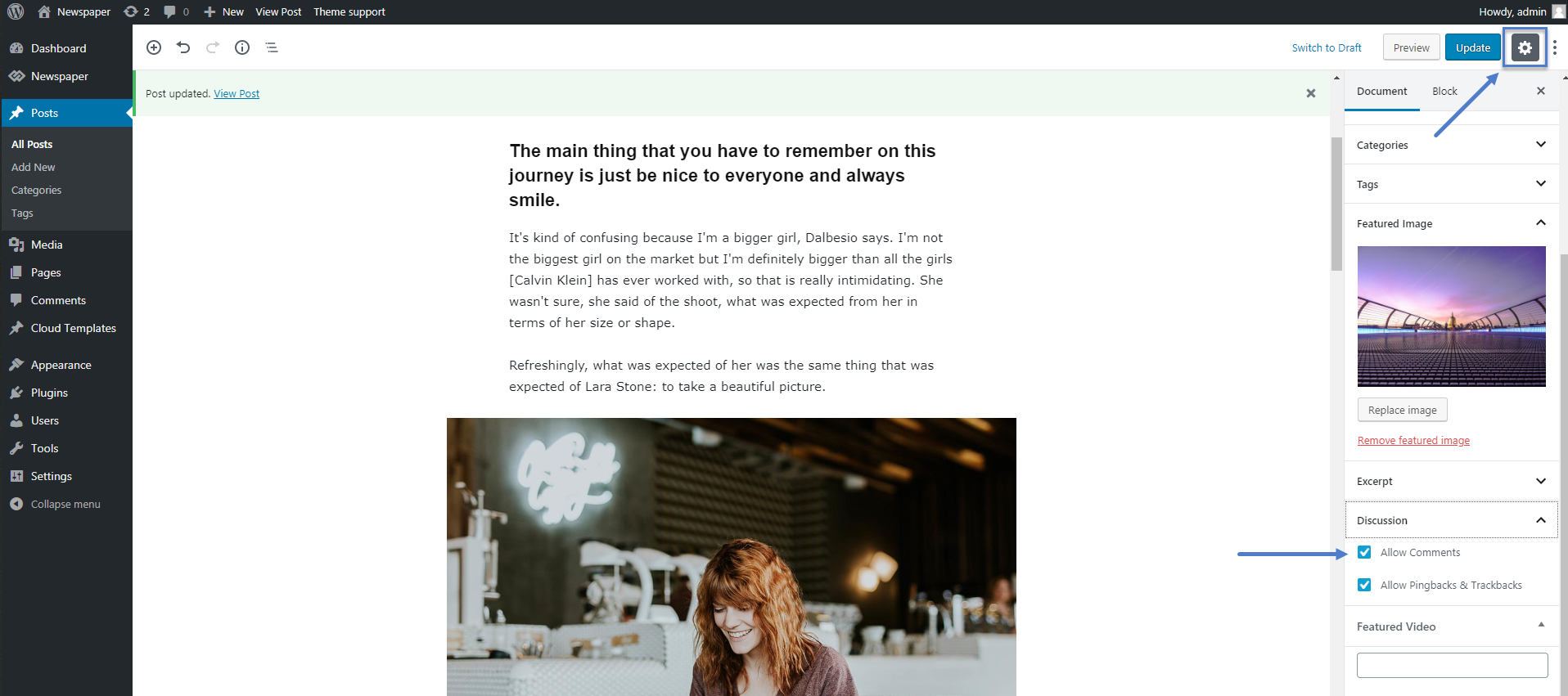 For pages, the theme provides an option to disable the comments for all pages at once. Please access the Theme Panel > Template Settings > Page Template and enable the option.