The user registration feature lets users create an account and log in to your website. The default role for new users can be set in the WordPress Dashboard > Settings > General.
By default, WordPress comes with the user registration option disabled. When you wish to enable it, simply go to Settings -> General tab, and check the "Anyone can register" box: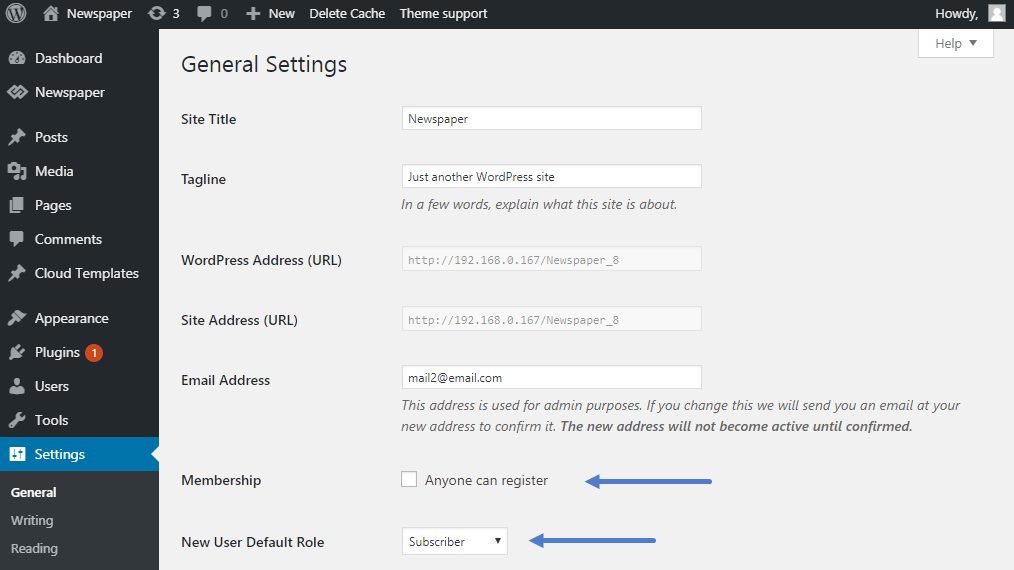 How to enable the theme registration login modal:
The Newspaper theme comes with a login/register modal and the button Sign in / Join. This opens the modal that is positioned on the top bar by default.

If you want to enable this feature, go to the Dashboard section, Theme Panel -> Header -> Top Bar.  Click on the Show sign in/ Join button to activate the option.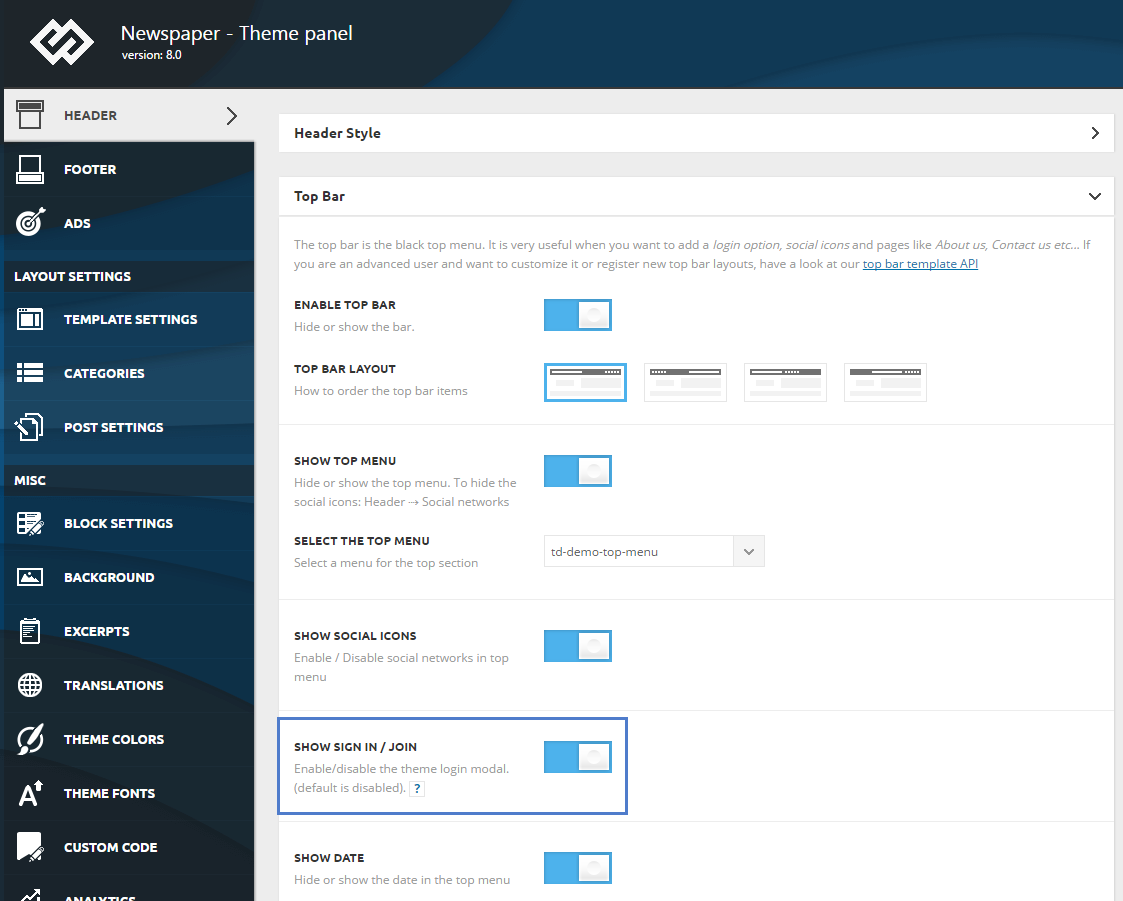 After the settings are on, your login modal will look like this by default: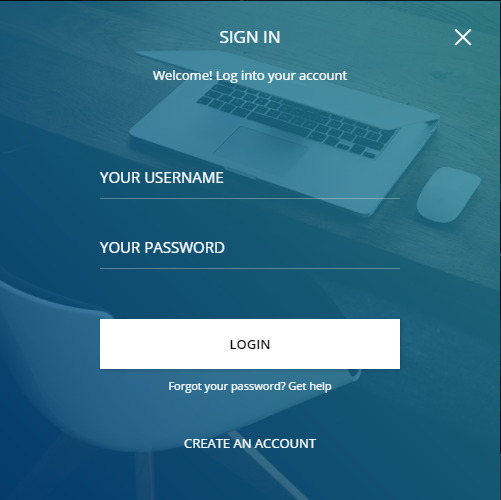 When using the header manager, you can use the "header login" element inside the Header Manager of the tagDiv Composer page builder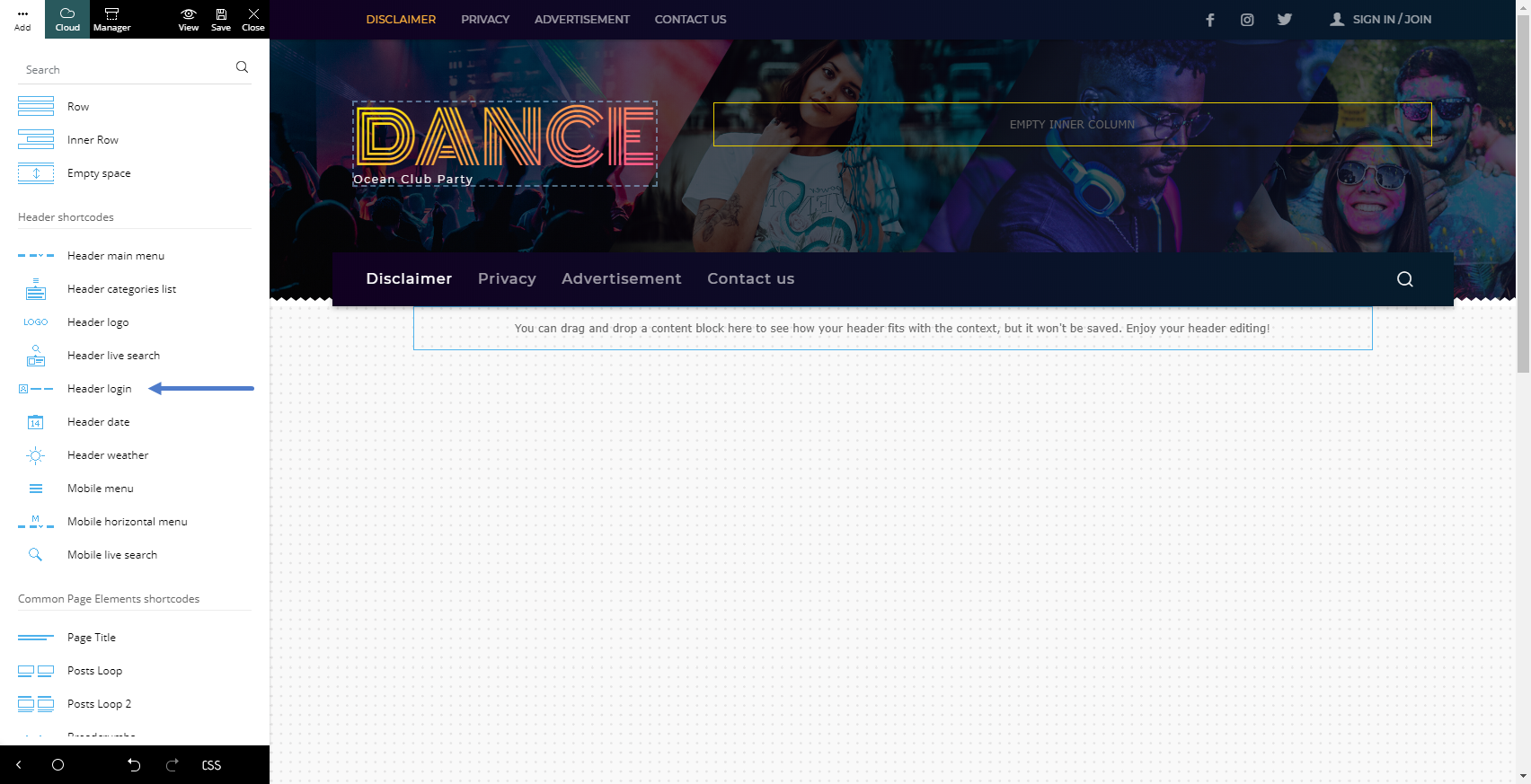 Using the header manager you have lots of available customization options for each element including the login modal.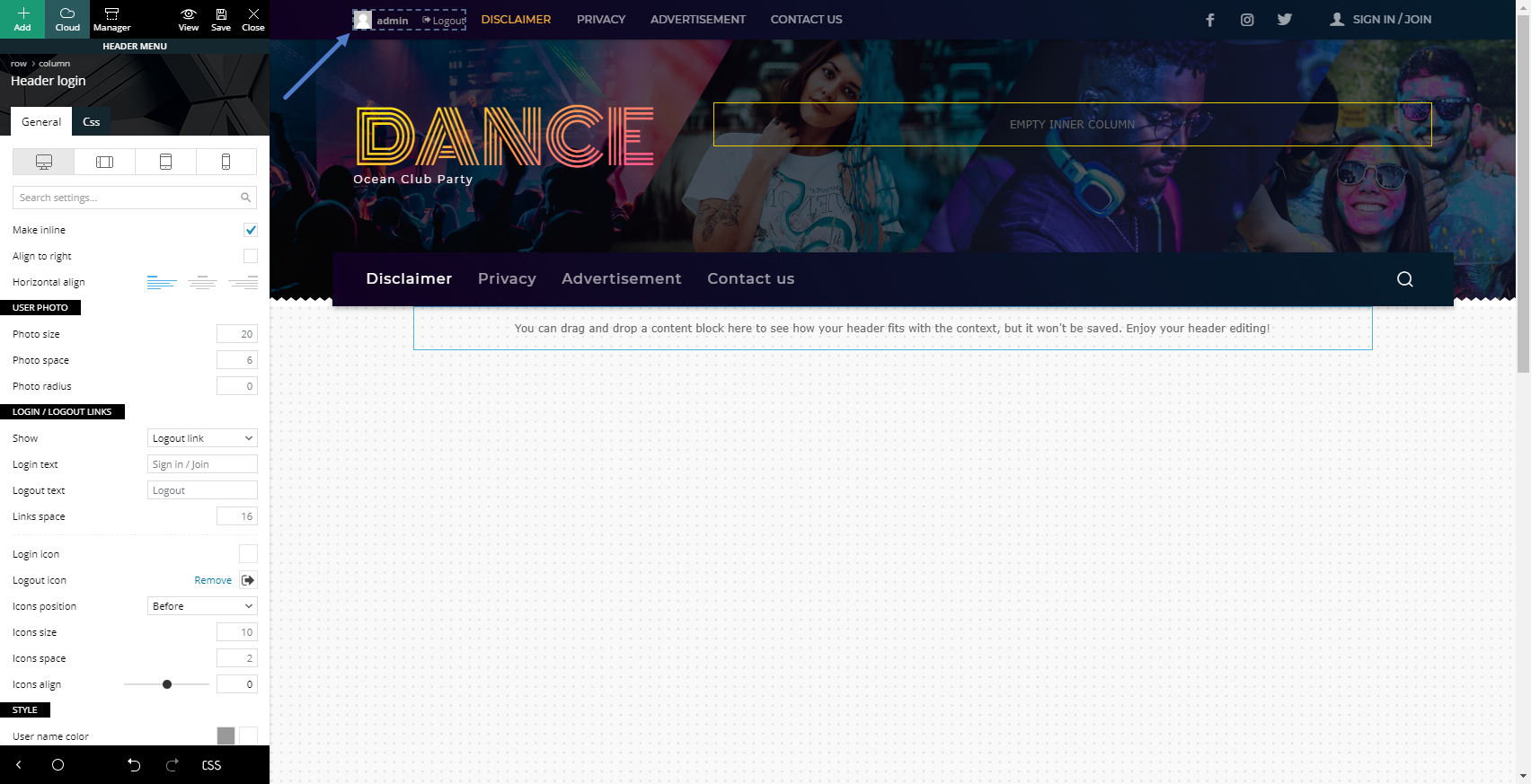 You can set the alignment of the element, the avatar size, change the text shown on the front-end , add icons to the element as well as change colors and fonts.