Sometimes you need the freedom to promote your special posts without publicly displaying their tags in the post. For this purpose, the Newspaper theme has a special category called Featured Posts that will help you achieve exactly what you want.
How to Use the Featured Posts
To mark a post as featured, you need to include it in the Featured category. To do this, you must go to the backend of your post, and from the All Categories section, check the box that says Featured. This category is created by default.  It is also hidden, so no Featured category tag will appear on pages or blocks.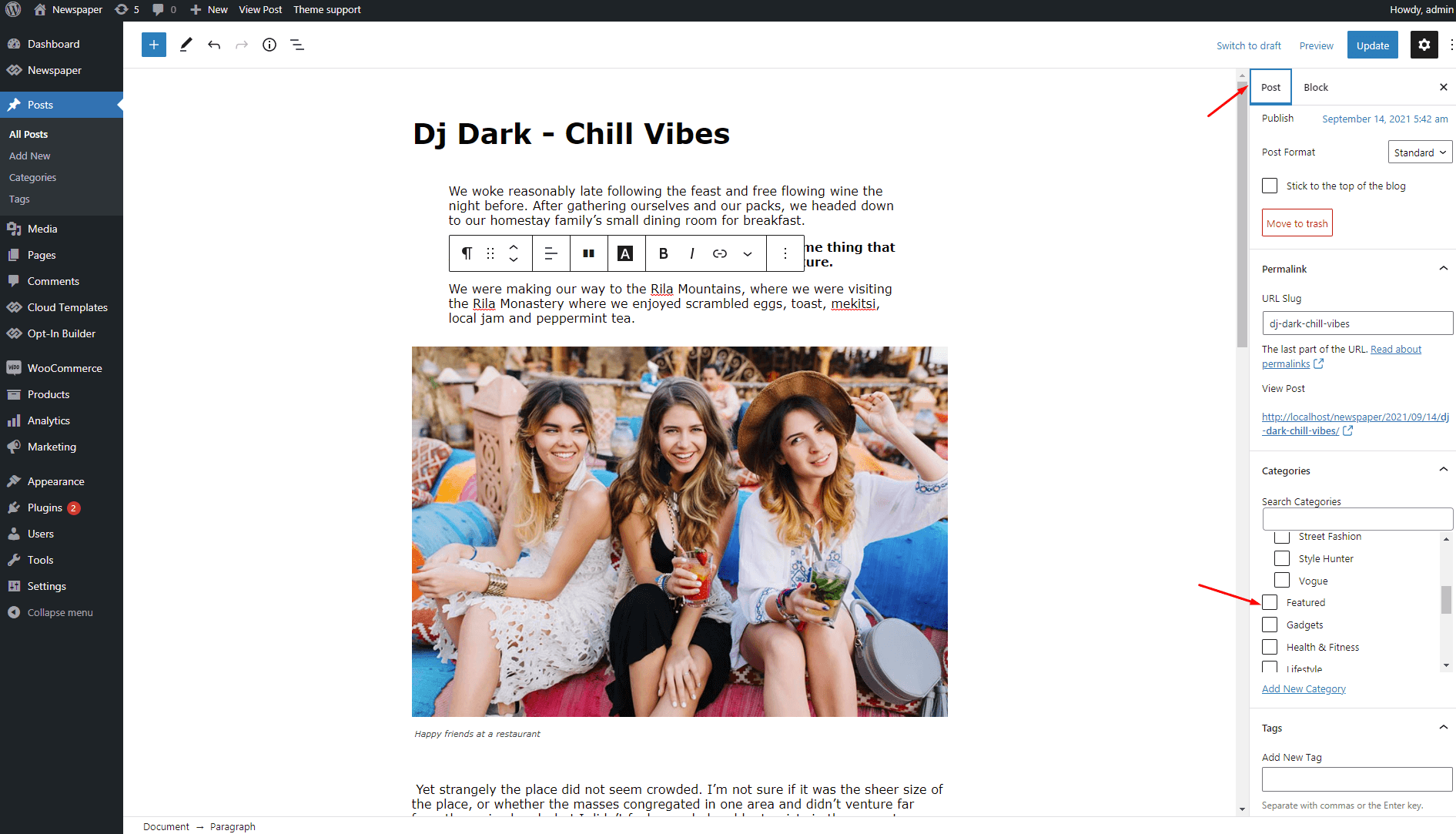 Using the Newspaper theme frontend builder (tagDiv Composer) you can edit and sort the posts in flex blocks using the featured option and you can set the Ajax filter for Featured posts.