In the tagDiv Opt-In Builder, you'll find a way to gain new Leads through Emails. Also, you can build Lists to organize your subscribers.
Under the Opt-In Builder tab, you can see the Leads-Emails and Add New tabs – that both refer to email subscription database. 
Leads – Emails
You can manually add new subscribers or download a .CSV file with all the email addresses. However, this section is created to store the automatically added users that have consent to subscription on your website.
add a new email (manually) or preview all your email database (that was automatically filled)
there are three custom fields where you can add additional information to your subscribers.
Leads – Lists
how to create a new email list to help you show content to a specific group.
Leads Shortcode within the tagDiv Composer Page Builder
Leads is a block shortcode that helps you find new leads and automatically adds new subscribers directly to your tagDiv Opt-In Builder Email Lists. You just have to find and drag the Leads block onto your post template and make the necessary adjustments.
Don't forget to select the mailing list from the dropdown. This action ensures that your subscribers will be in the right email list, and that the content they want to read is unlocked.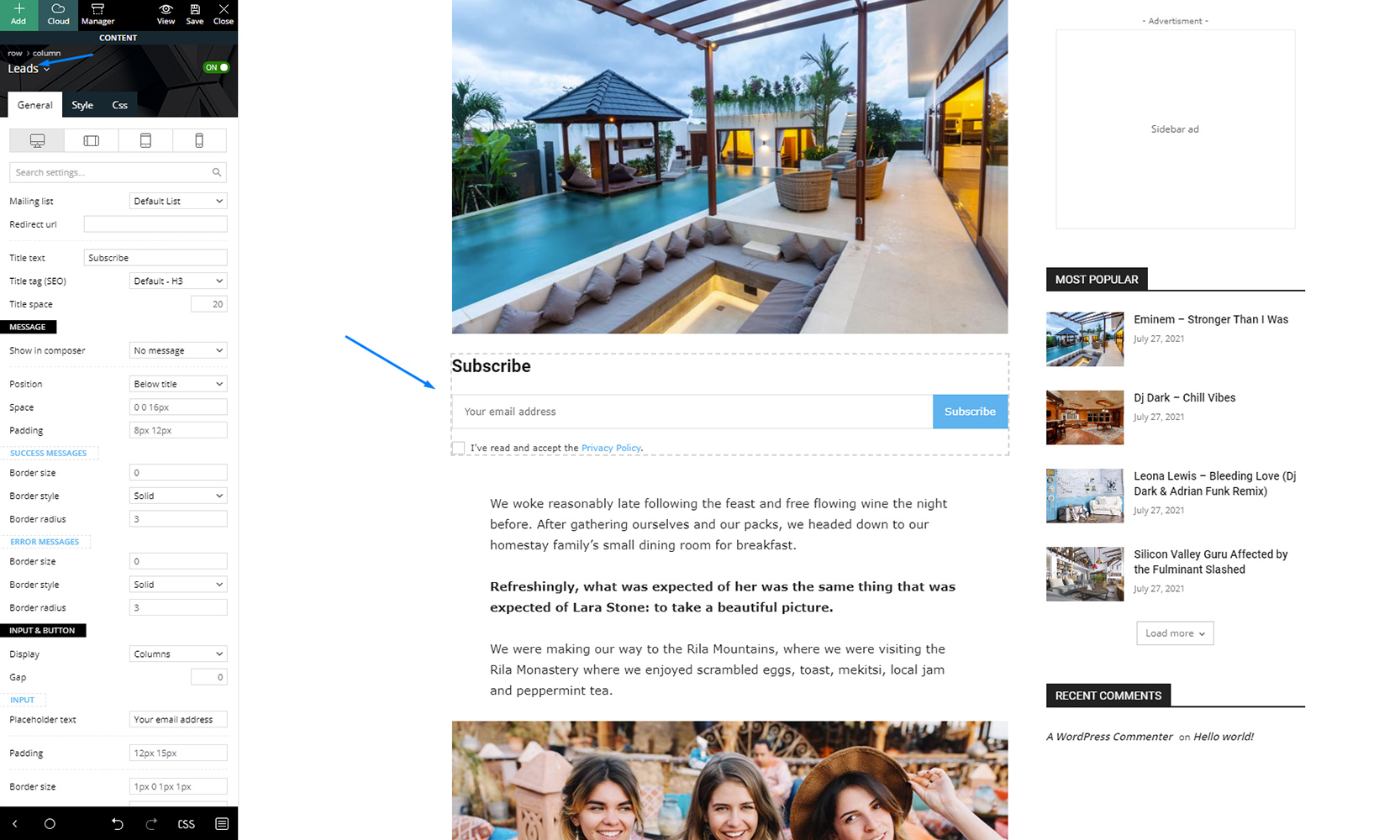 The Newspaper theme is now packed with more shortcodes to customize your membership pages.