This tutorial covers the basic steps required for updating a plugin. We will show how to update a plugin in Newspaper theme using as an example the tagDiv Composer. The latest version for each plugin is included in the theme package.
Automatic Update
The theme features an automatic update system for the tagDiv plugins. If an older version of the plugin is detected, you will be prompted to update it.
The update process is simple and effective with just a push of a button.
After the update has been succesfully completed you will be welcomed by the themes welcome screen wich comes in handy on installing and activating all the required plugins.
As an alternative you can access the theme panel plugins section and press the "Update" button for each individual plugin: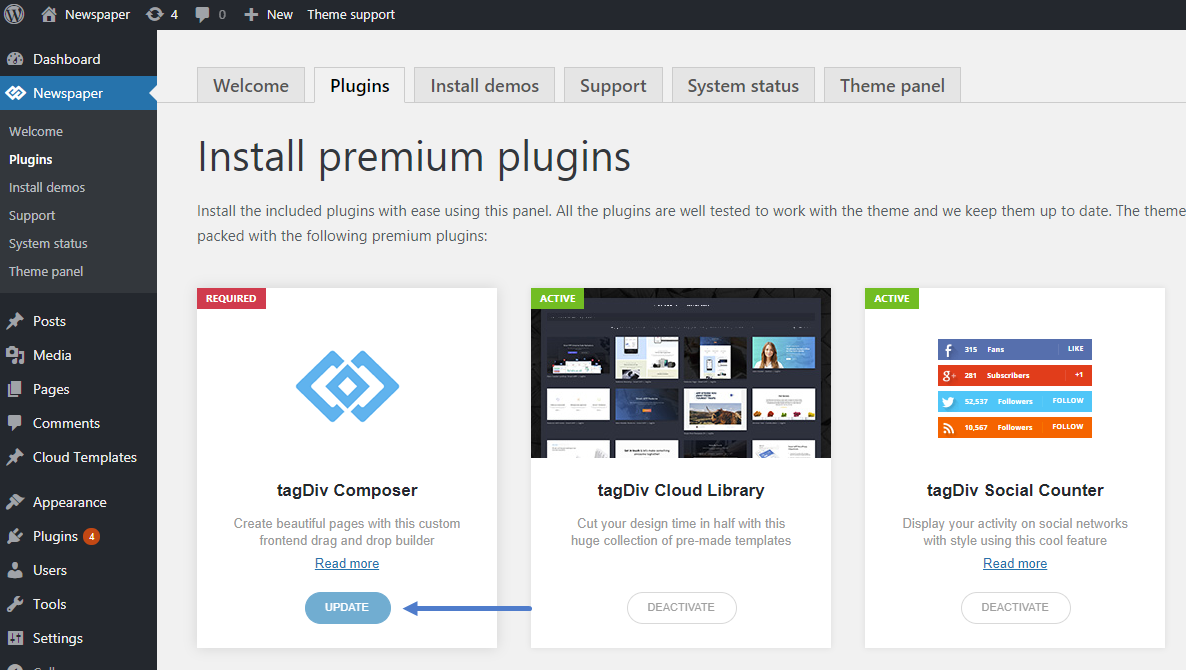 Manual Update
You will need to have the latest version of the theme package downloaded so you can upload the newer version of the plugins you need updated.
1) From the WP-Admin > Plugins section, deactivate and delete the plugin you want to update.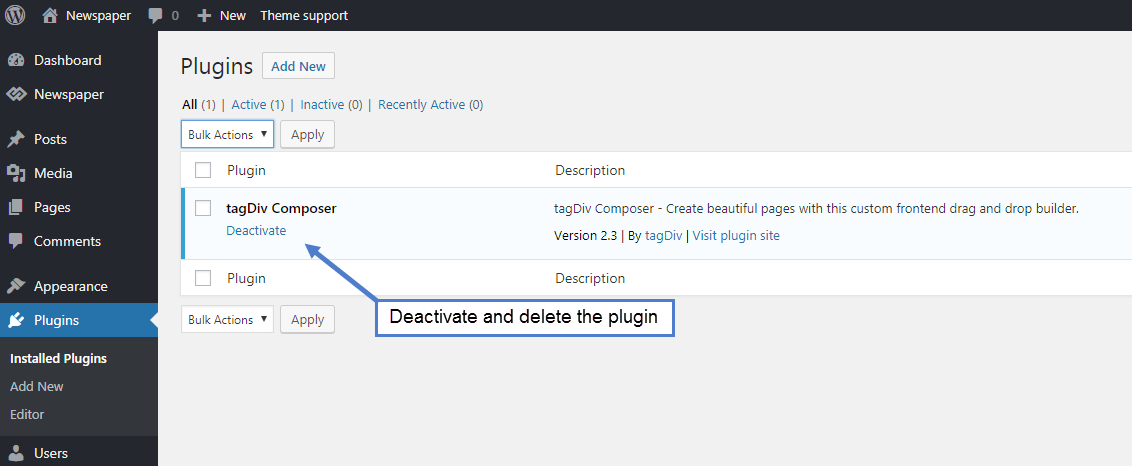 2) Go to WP-Admin > Plugins > Add New section
3) Press the "Upload Plugin" button
4) Press the "Choose File" button
5) Select the Newspaper-tf/plugins/td-composer.zip file from the latest theme package you downloaded from your Envato account and then press Open
6) Press the Install button

7) Now you can activate the plugin, and your tagDiv Composer will be up-to-date.