There are a few cases where general options may interfere with the Newspaper WordPress theme. Let's take a look at the most frequent ones:
Options that may interfere: Jetpack Toolbar
When the admin bar no longer displays the tagDiv Composer button and it looks like this:

This situation is generated by the "Enable the WordPress.com toolbar" option from the Jetpack plugin.
To disable the WordPress.com toolbar, go to Jetpack > Settings > Writing and disable the "Enable the WordPress.com toolbar" module.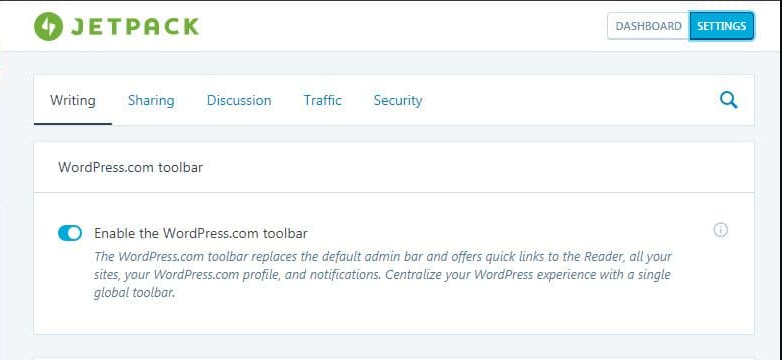 Yoast SEO
If the Yoast SEO plugin is enabled and when you click on an author's name you are redirected to the home page instead of the author's page,  you have to check the "Author Archives" option in the plugin's options. To avoid this situation, the Author Archive option must be enabled.
To activate the option go to Yoast SEO > Search Appearance > Archives > Author Archives.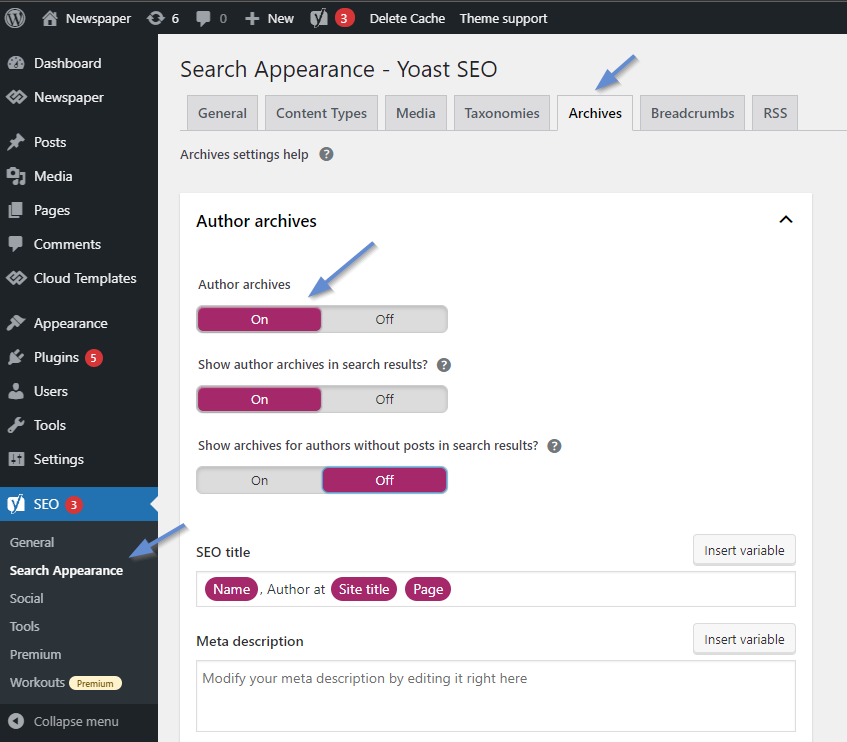 BuddyPress
Using the Newspaper theme with the BuddyPress plugin for your social network platform, you need to use the "BuddyPress Legacy" template. It can be set from Settings > BuddyPress > Options.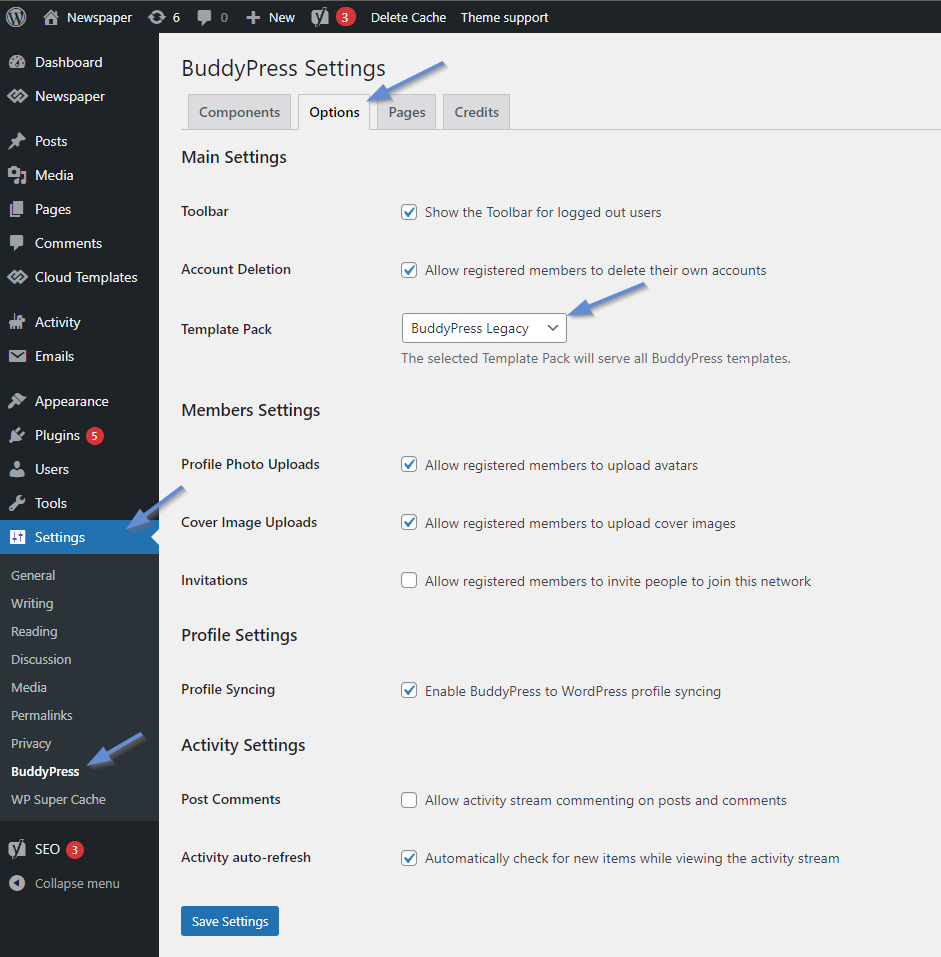 .htaccess deny from all
When the WP Editor from tagDiv Composer is not loading, and the error  appears in the browser console, it seems that the .htaccess file that contains a deny code. This usually is set in each WordPress subfolder.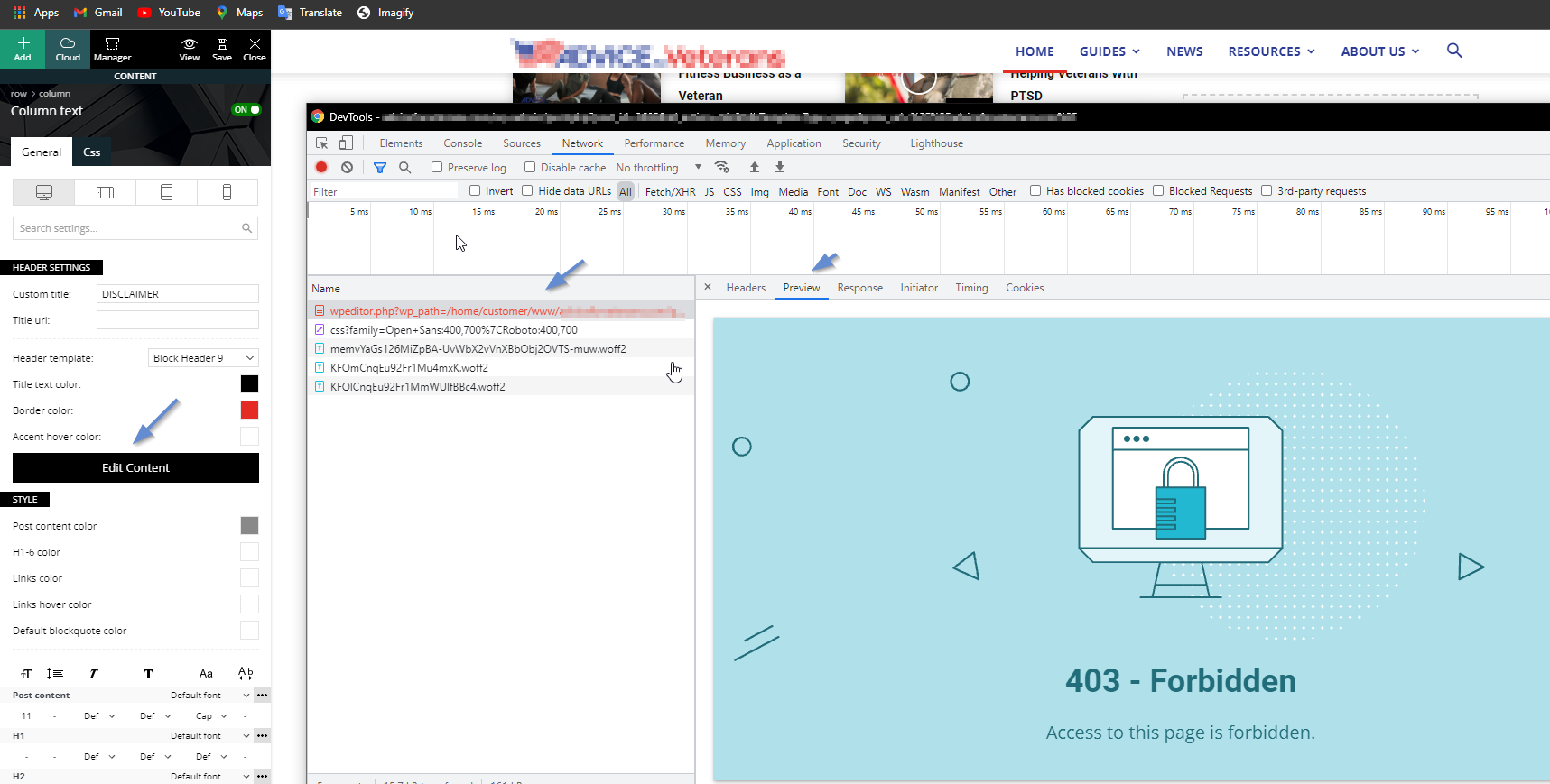 Example for subfolders containing .htaccess: wp-content, wp-content/plugins.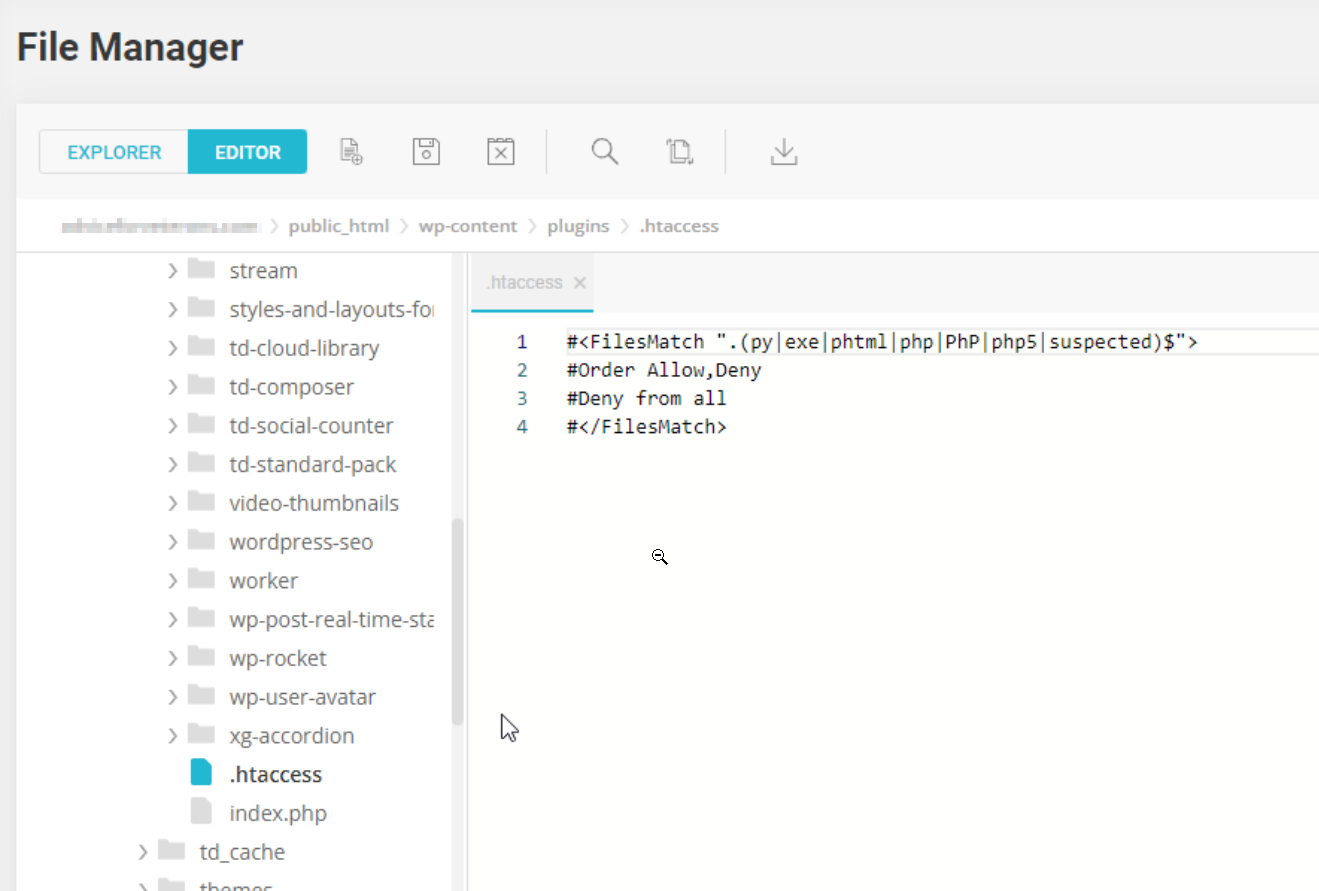 You should check all the .htaccess files and remove the deny code. Now, check out the WP Editor, as it should work as expected.
Object Cache on Backend
When you make some settings in the Newspaper Theme Panel and save them, but when you refresh the page the modifications do not seem applied. When the old settings are still available it could be a situation generated by the object cache on the backend.
This can be added by a plugin or it can be a hosting option. You'll need to identify the source that causes the object cache.
Hosting – the option needs to be disabled so the object cache can be cleared.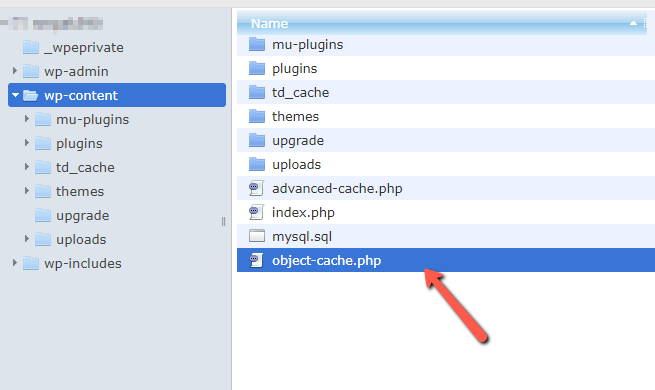 ModSecurity
Sometimes, an error message appears while editing a page set as homepage with the tagDiv Composer. If you set another page as homepage and the page builder works perfectly, one possible explanation would be the ModSecurity option from the cPanel.


If the ModSecurity option is enabled for your site, you have to disable it and try again to edit the page set as your homepage. It should work as expected.


If you need more tips when When tagDiv Composer is Not Working, please follow our guidelines.