Newspaper currently offers over 50 different Header Styles, each with its own unique design. Every layout comes with a logo spot which powers up your web identity and a custom ad spot to maximize your income.
Cloud Library Header Styles
Newspaper comes with over 40 header styles to choose from using the Cloud Library allowing you to edit each and every one using the TagDiv Composer page builder.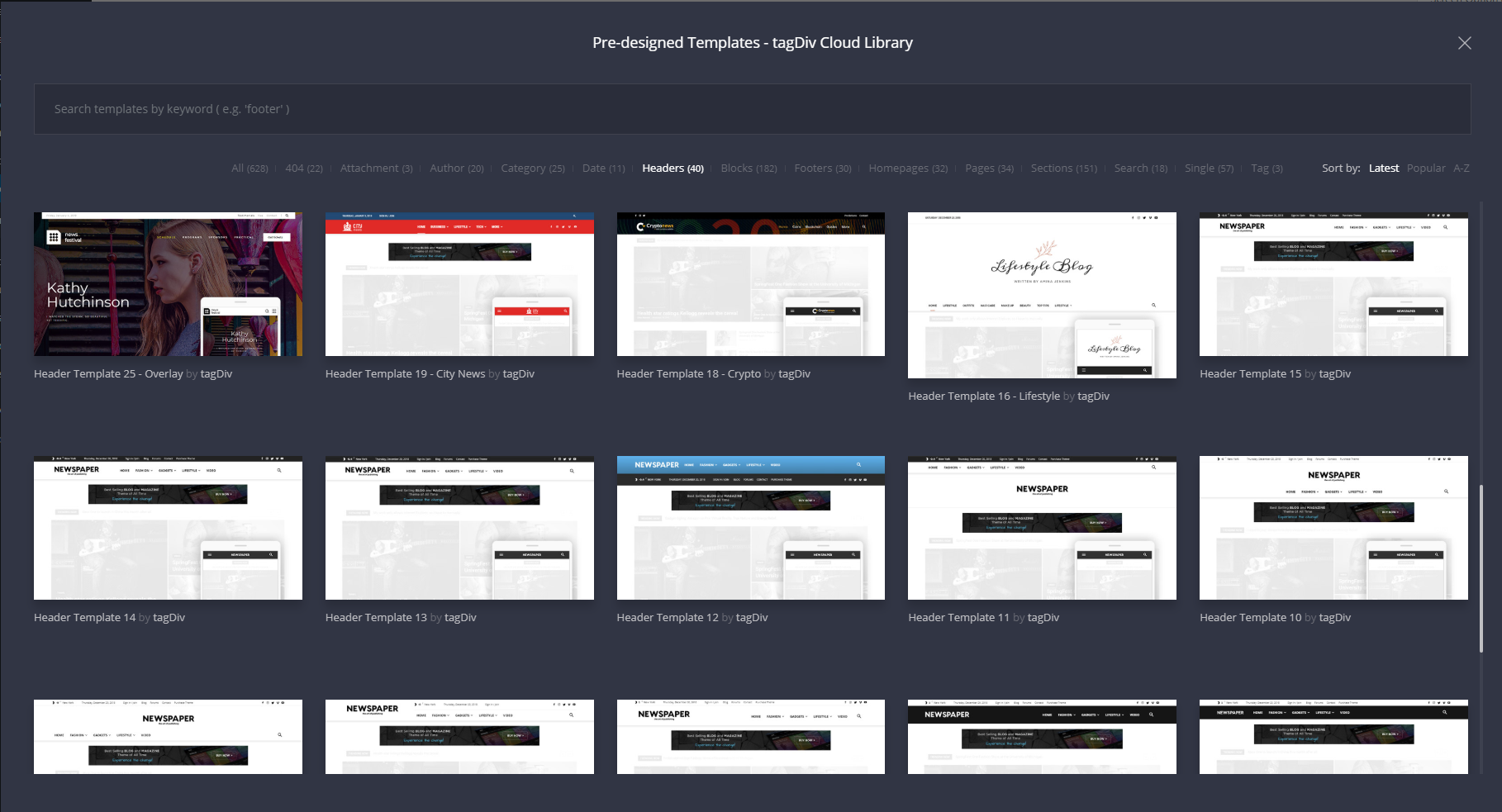 Once you find the design you like, you can press the "create template" button to import the header.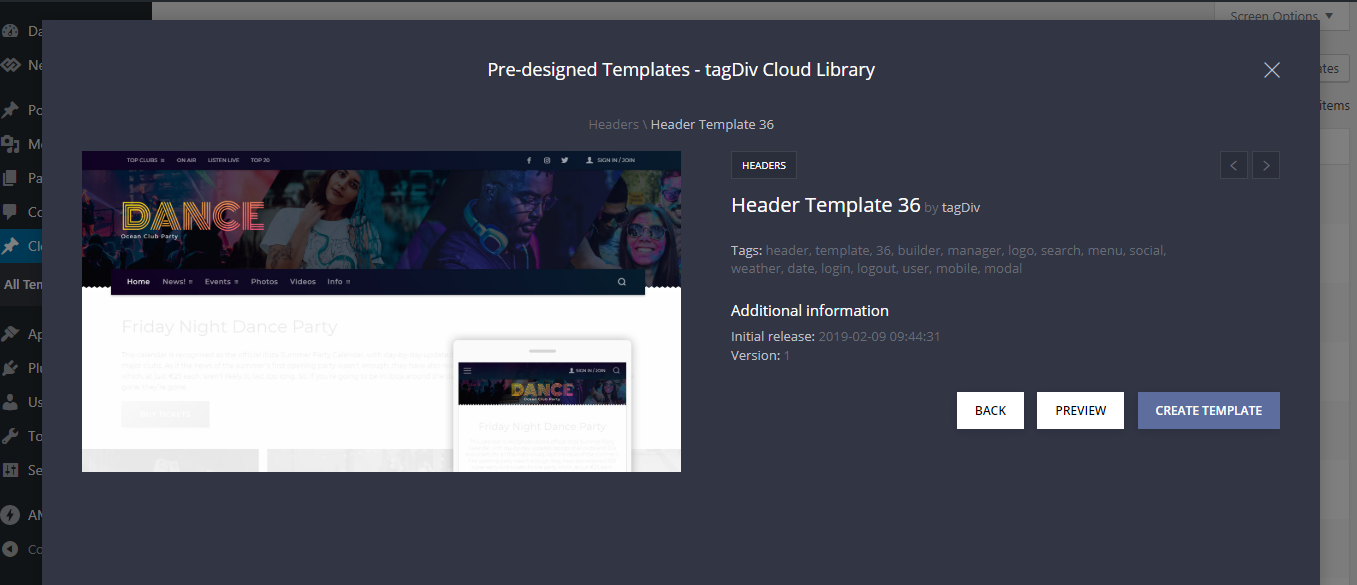 Once you import the header style, wait for the template to load and then press the "done" button.  You will be taken directly to the tagDiv Composer in edit mode.
You can now choose to customize the header or simply save it and use it directly on your site.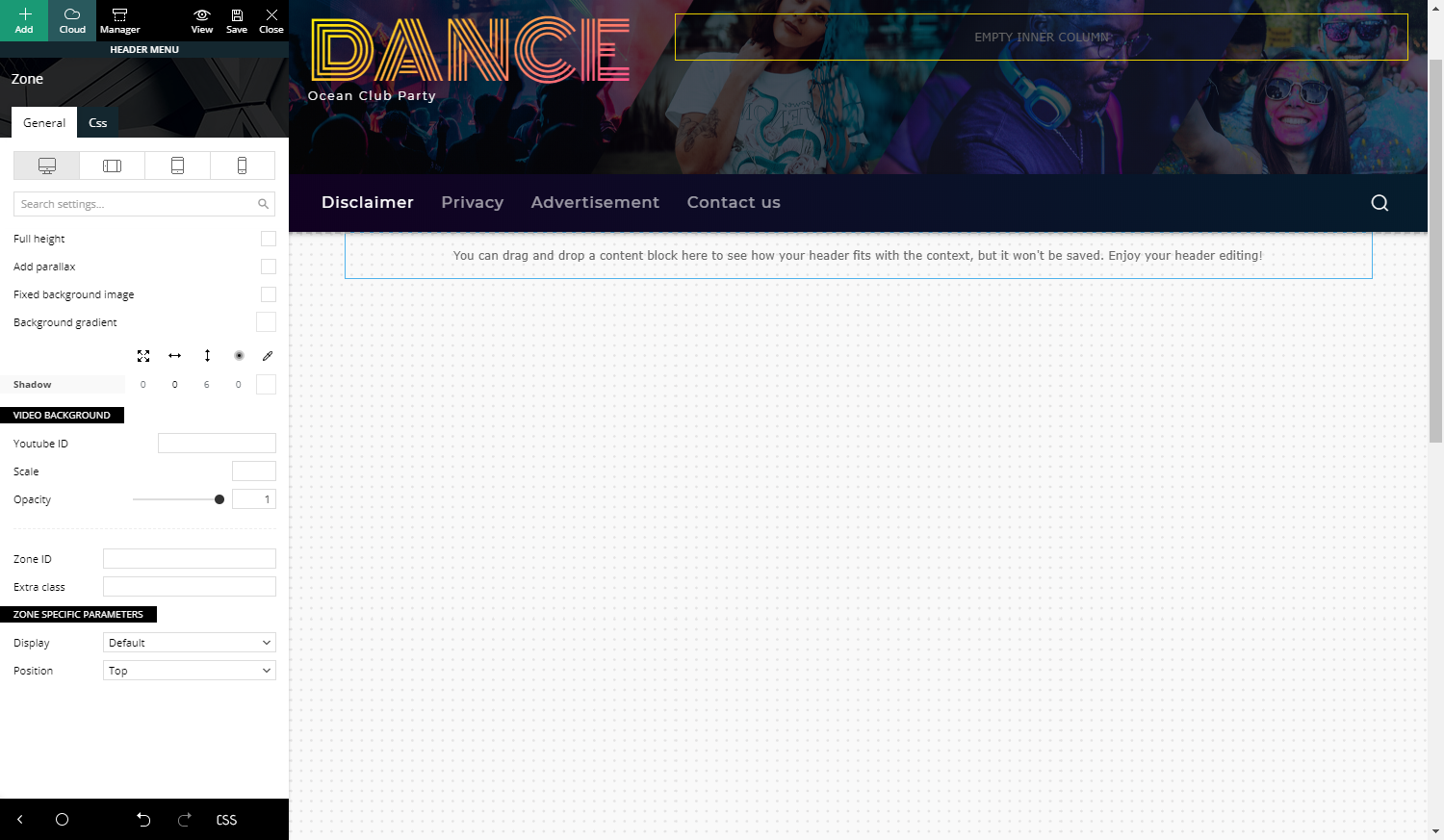 If you want to use the header style as is, after you press the save button, you can then set the header to your website from the theme panel header section: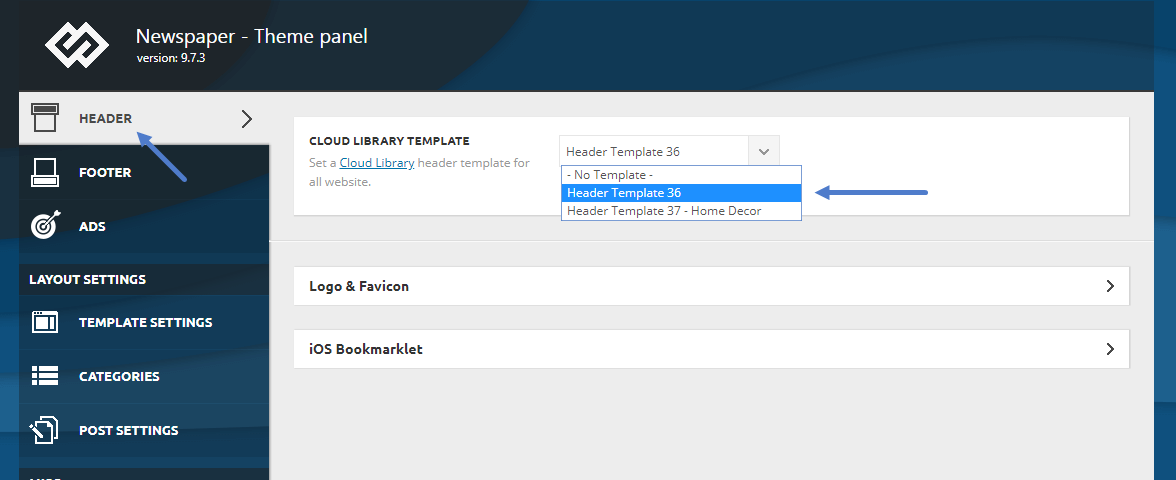 If you choose to edit the header style, please note you will need a basic understanding of the tagDiv Composer basic functionality so we advice to learn how to use the tagDiv Composer page builder by reading this guide first.
In edit mode, you can add or remove elements just as you would a standard page.  There will be header specific elements seen in the tagDiv Composer element list among all the other composer elements.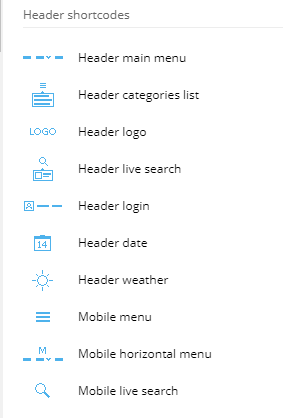 You can design the header freely using the 4 zones provided by the header manager. Press the "Esc" key in the composer and you can select the header manager zone you want to edit.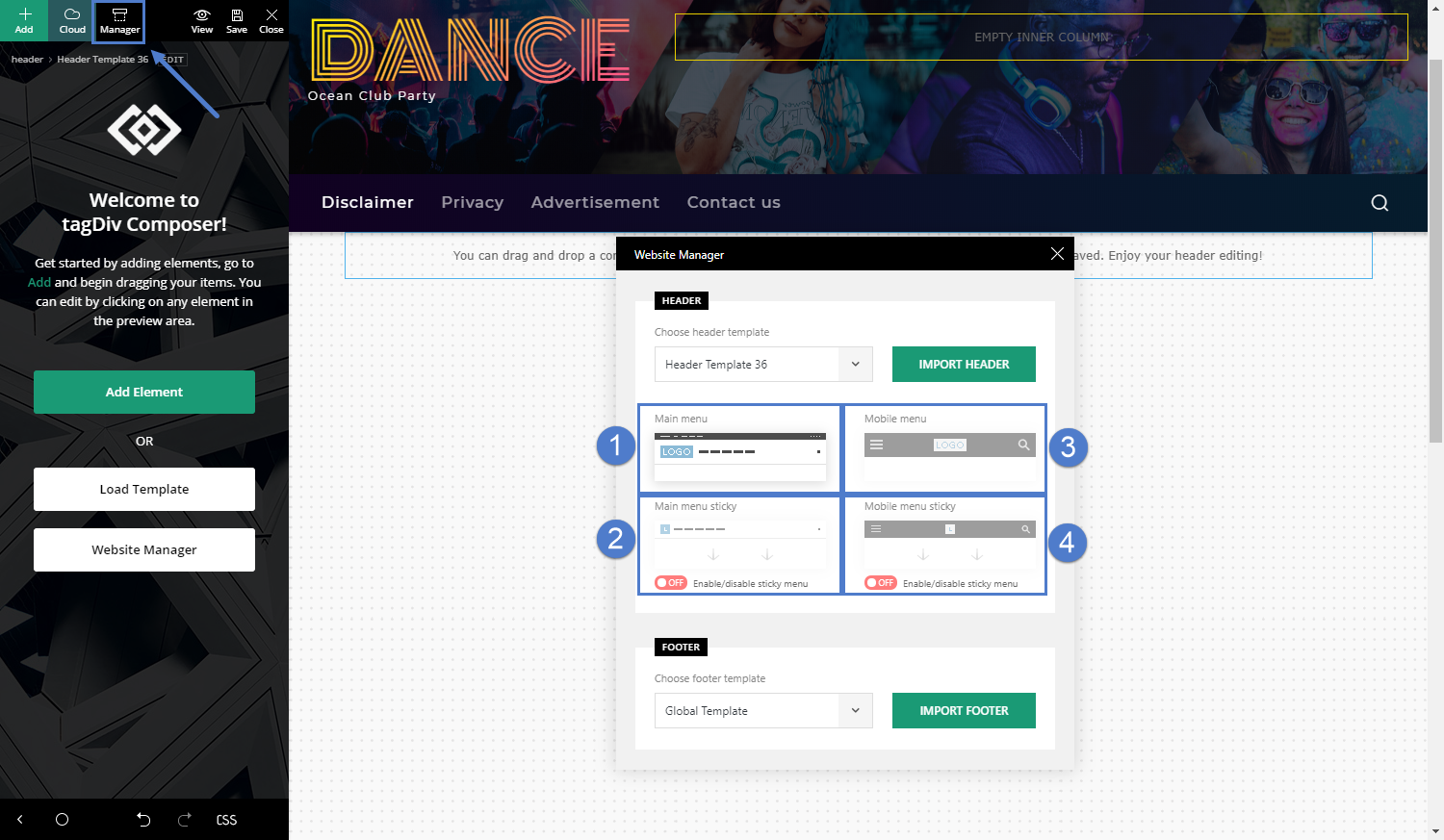 Each of the 4 zones are edited particularly so you get full control over the whole header on all devices.
You can also choose the header you want to edit in this section. This is helpful because it allows you to select separate headers for separate pages. The header manager is available everywhere you can access the tagDiv Composer Page Builder.
You can now have separate headers on specific templates by selecting another header from the dropdown list  or importing a new header directly in the page builder.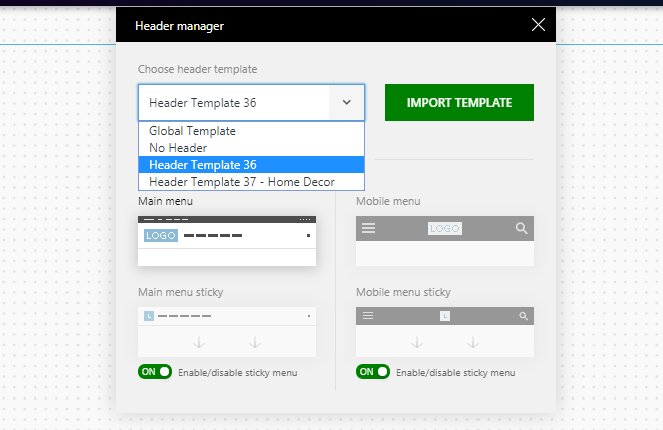 Choose the header you like, edit it as you see fit and take your website to another level with the new Header Manager Functionality.
Default Header Styles
If you want to keep things simple though, the default header styles can be chosen from the theme panel if a cloud library template is not preferred.  Select the "no template" option in the header section and the default header styles will be presented.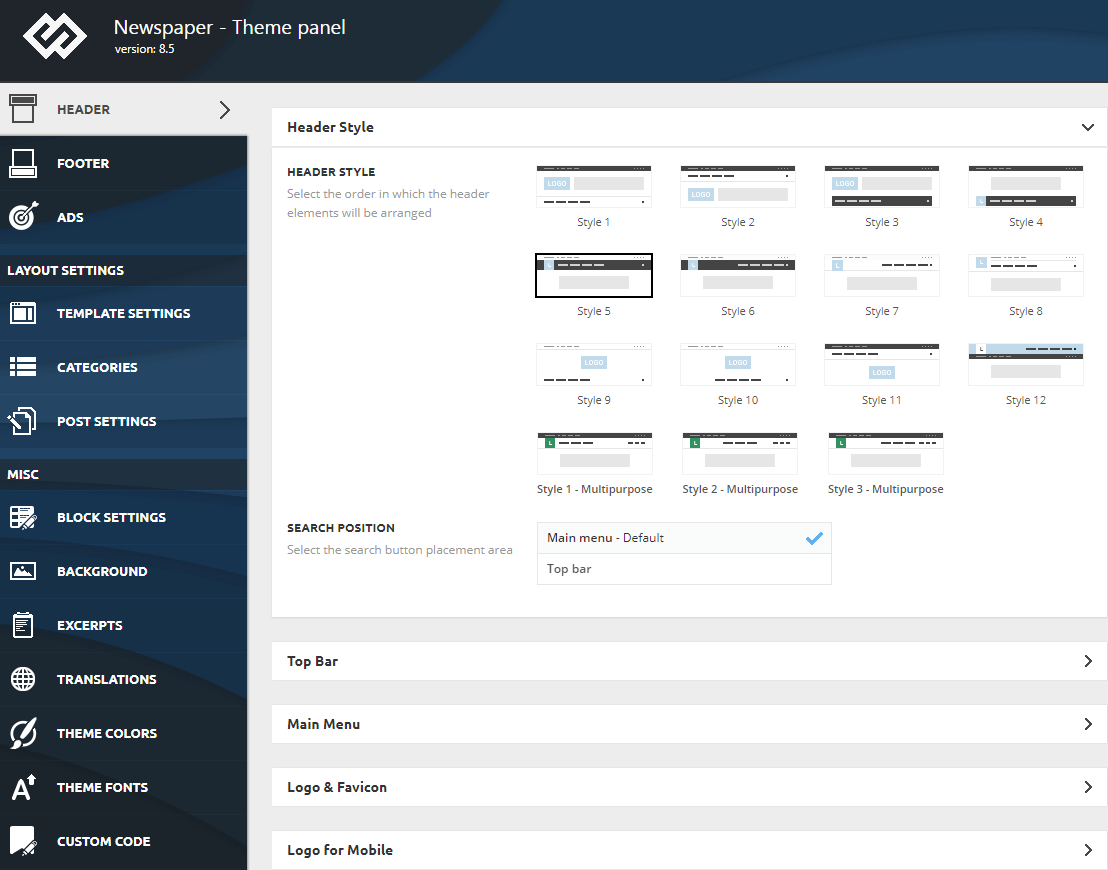 How To Setup The default headers:
Step 1 – Navigate to Newspaper > Theme panel > Header style to access the header options. You will see 7 sections.
Step 2 – Expand the Header Style section and select the "no template" option and then choose the desired Header style.
Step 3 – Click the Save Setting button