Enjoy the freedom to transform the category pages into creative interfaces that guide the visitors to the desired content! You have multiple templates for the category header and on the top section, you can use different delightful grids and styles. You can display your posts in various ways, customize your sidebars, and use unlimited colors and background options for each category. You have dozens of combination to try and endless possibilities to make your website an amazing user experience for visitors.
The category top post style refers to the grid present in the top section of the category page. The grid adds value to the page display and it draws visitors attention to the category latest posts. You can change the grid displayed on all the categories and also on specific categories. For example, you can have a global setting for all categories to use Grid 3, and you can also specify that "category 1" will use Grid 2 and "category 2" will use Grid 4.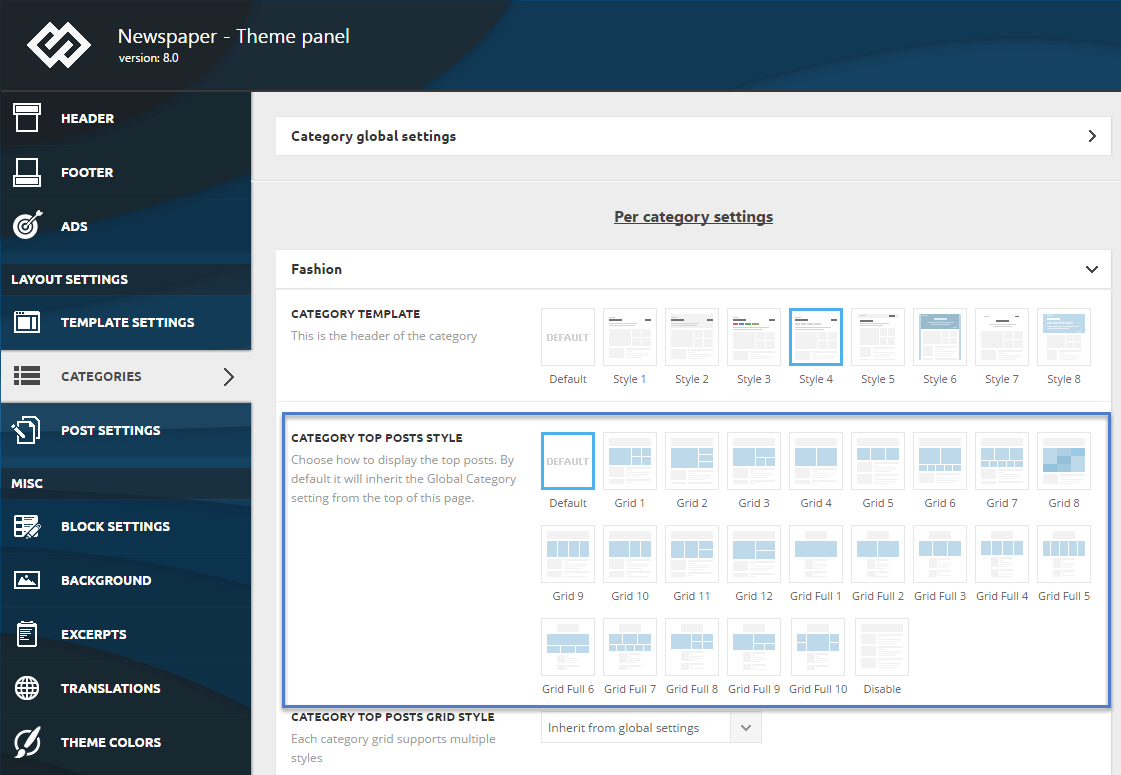 The theme has 12 different layouts (called Grids) as well as 10 new full width grids for the category top post section.
Let's meet the 12 category top post grids: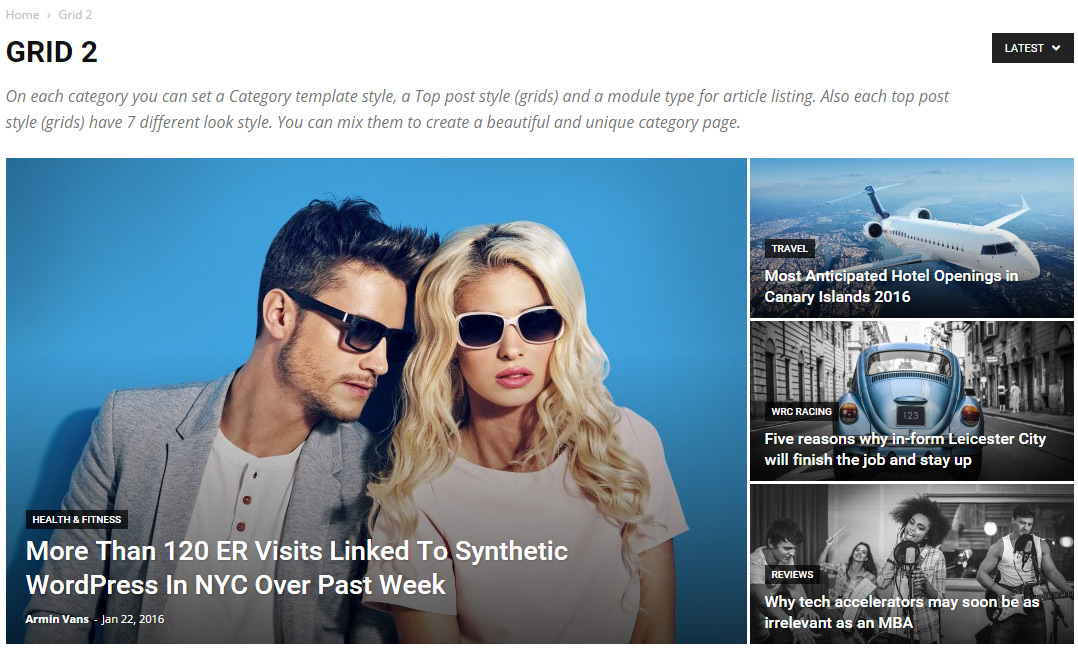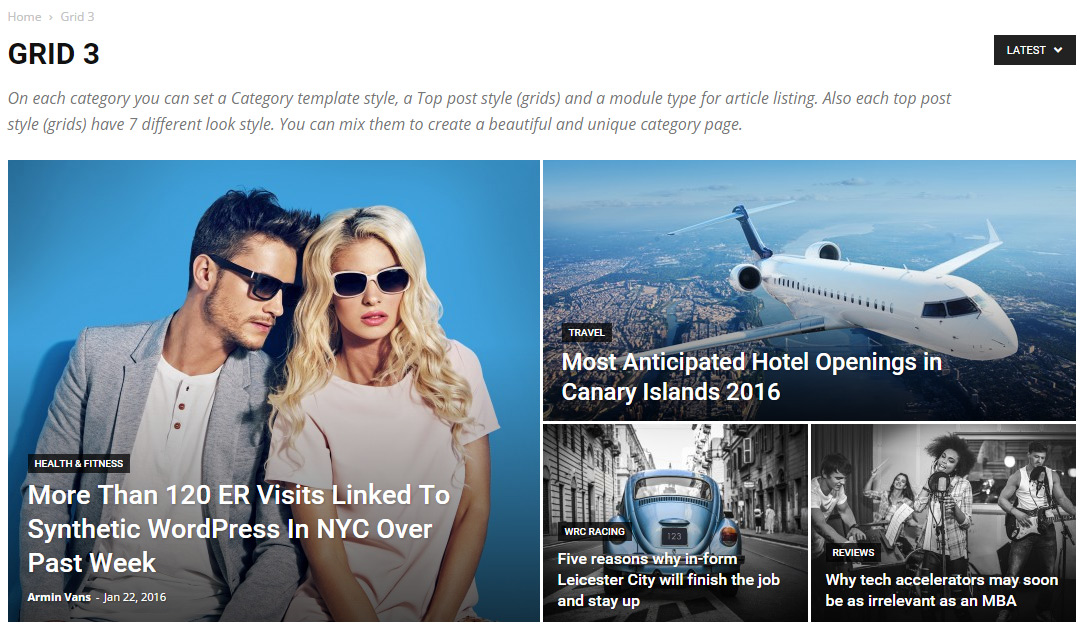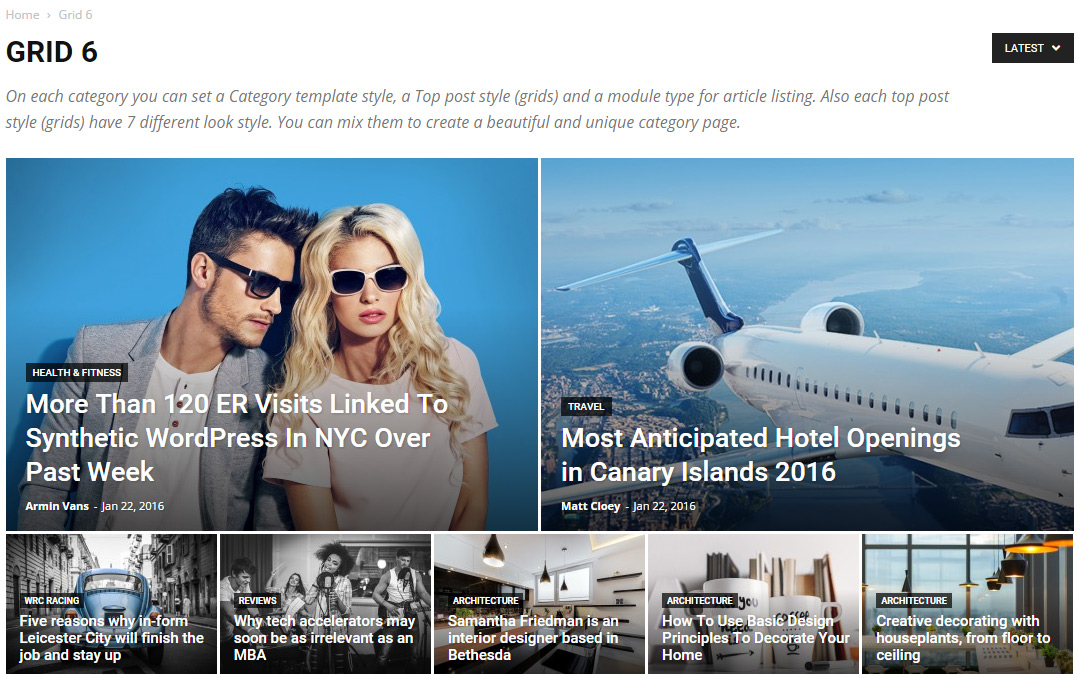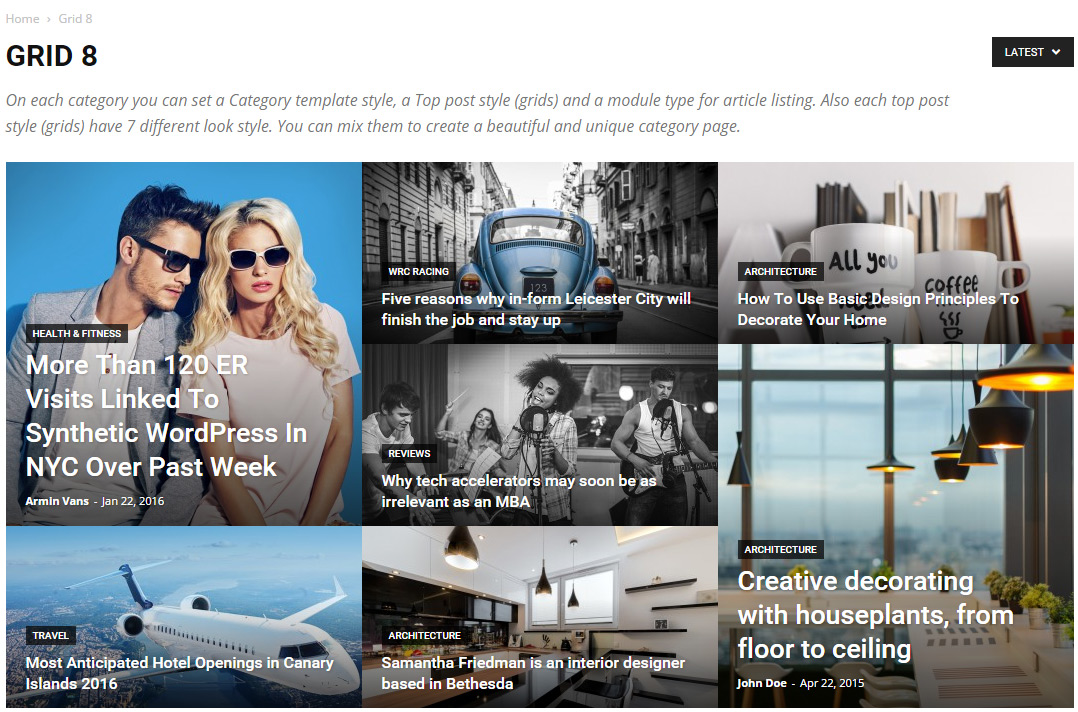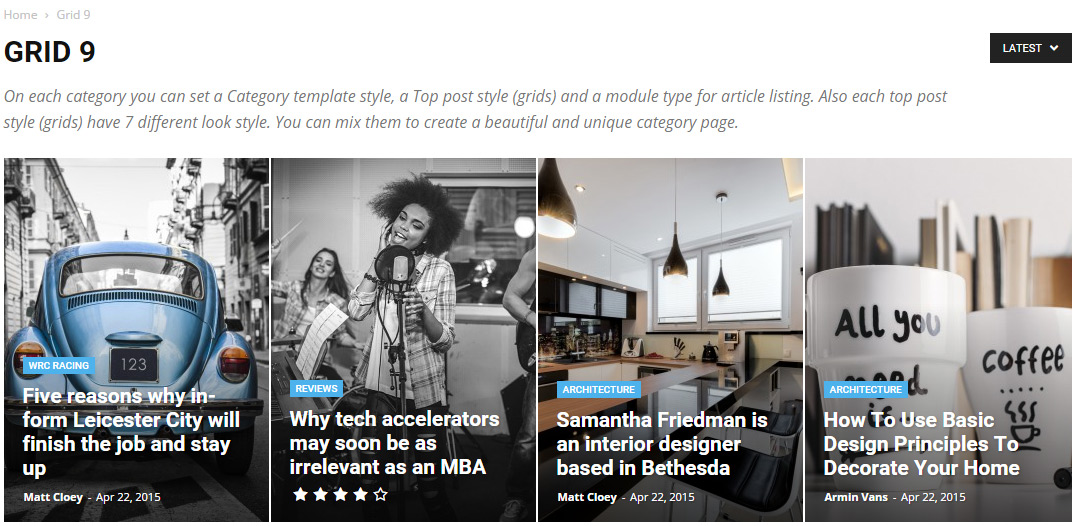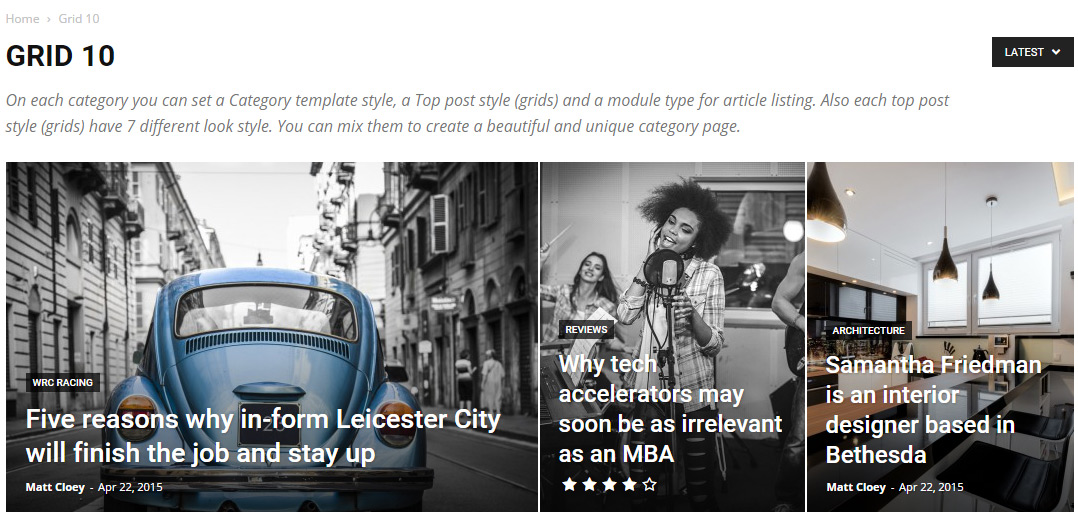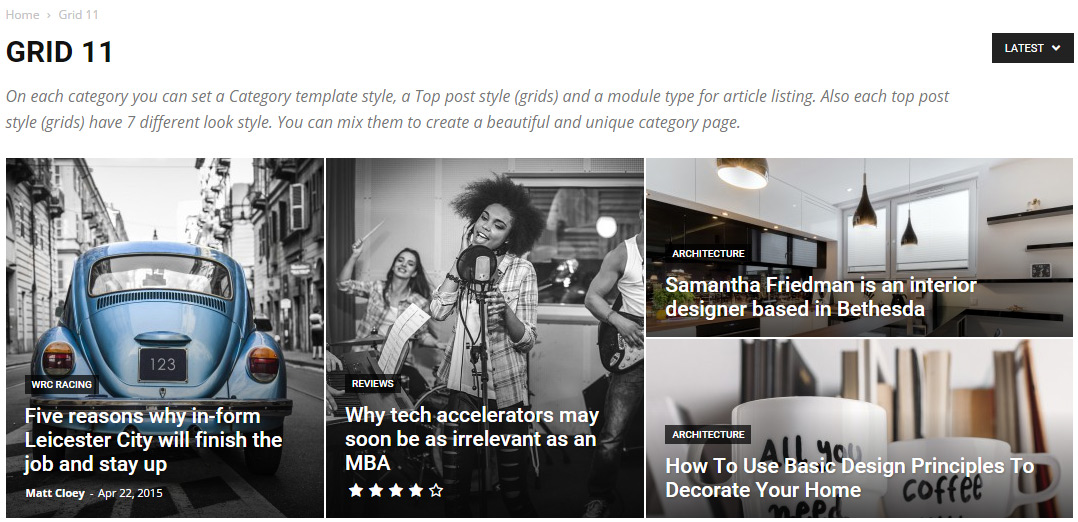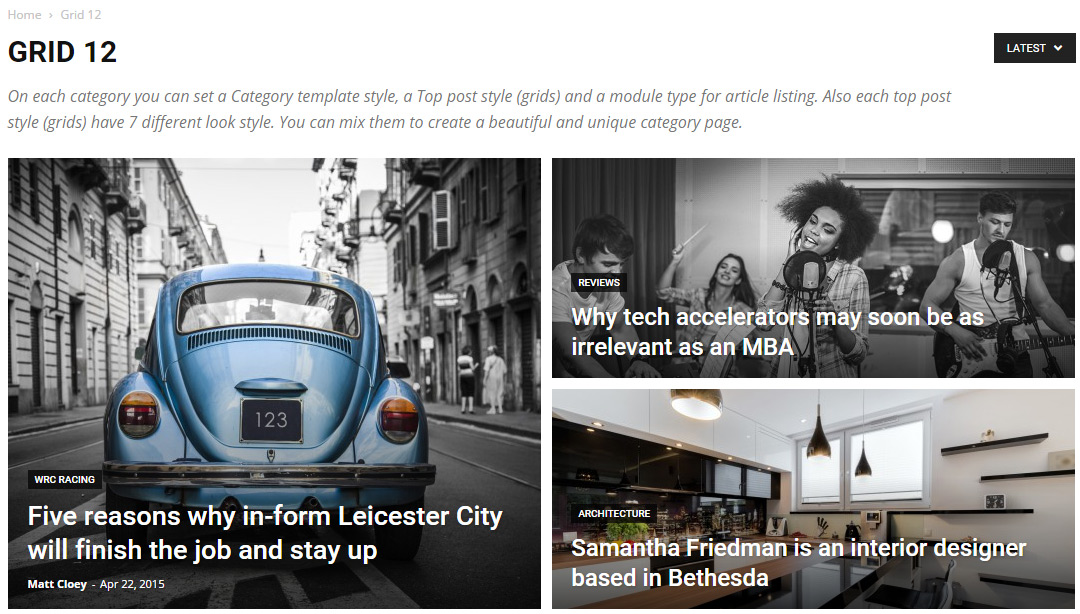 Let's meet the 10 full width top post grids: