When you have an amazing story to tell, we know how important it is to find precisely the right words and the perfect form to reveal it to the world. One design will not work for every story, so we created 11 unique post templates for you.
In Newspaper you have two different types of options to customize your posts:
Global settings – These options will be applied to all post pages. You can overwrite this setting on a per post basis. To use these options go to Newspaper > Theme panel > Post settings
Individual post settings – you can apply them individually for each post. You will find these options under your post.
In this documentation section, you will learn how to use the individual post settings. If you are looking for global settings please follow this link.
Individual post template settings:
They are available for each post and the settings are located in the post editing section inside the Post Settings > General tab. The individual settings override the post's global template settings.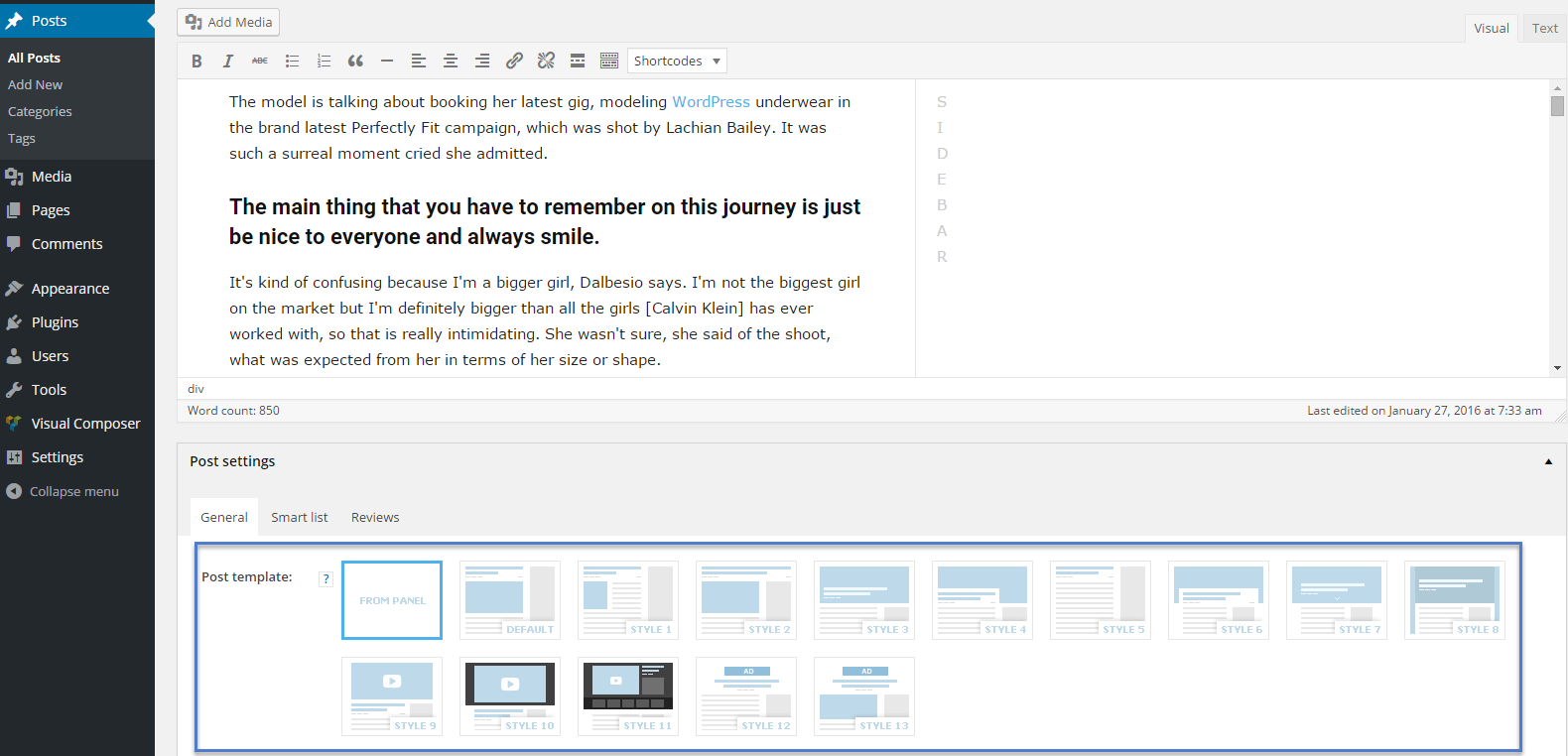 Meet the beautiful Post Templates:
Default: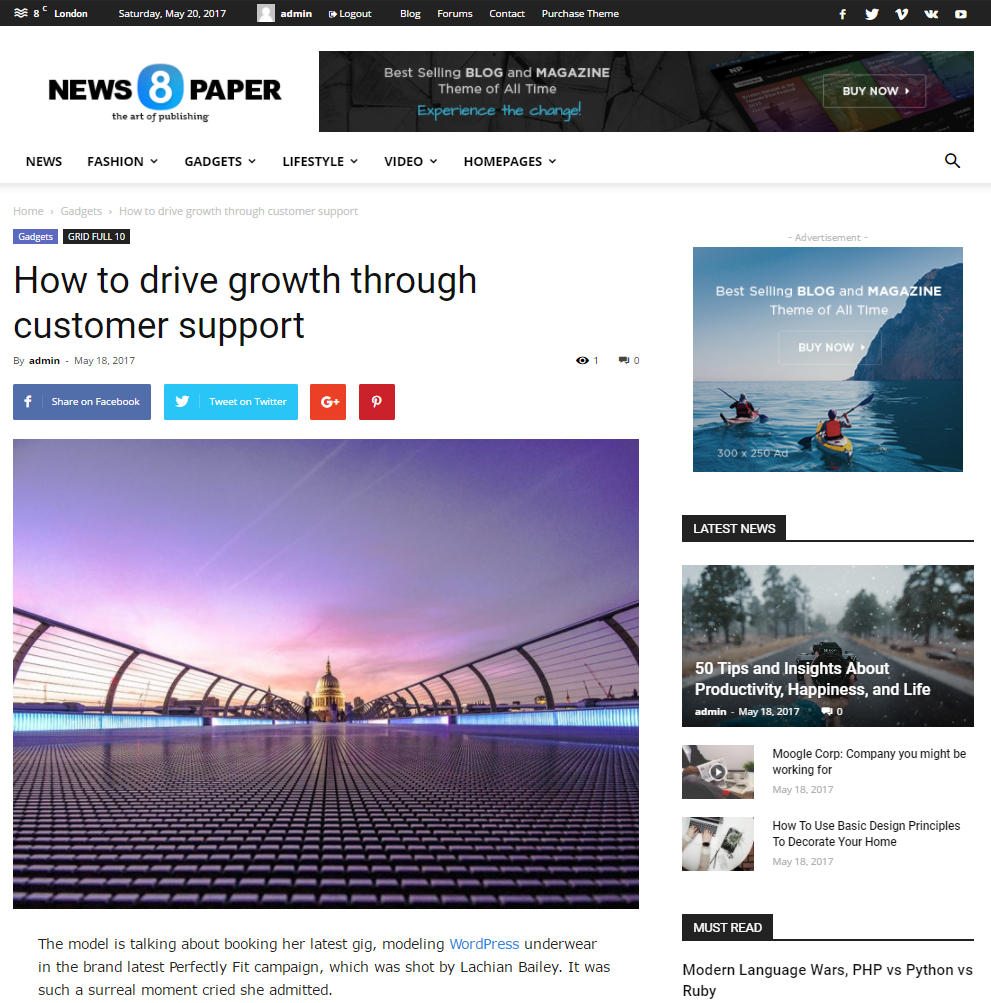 Style 1: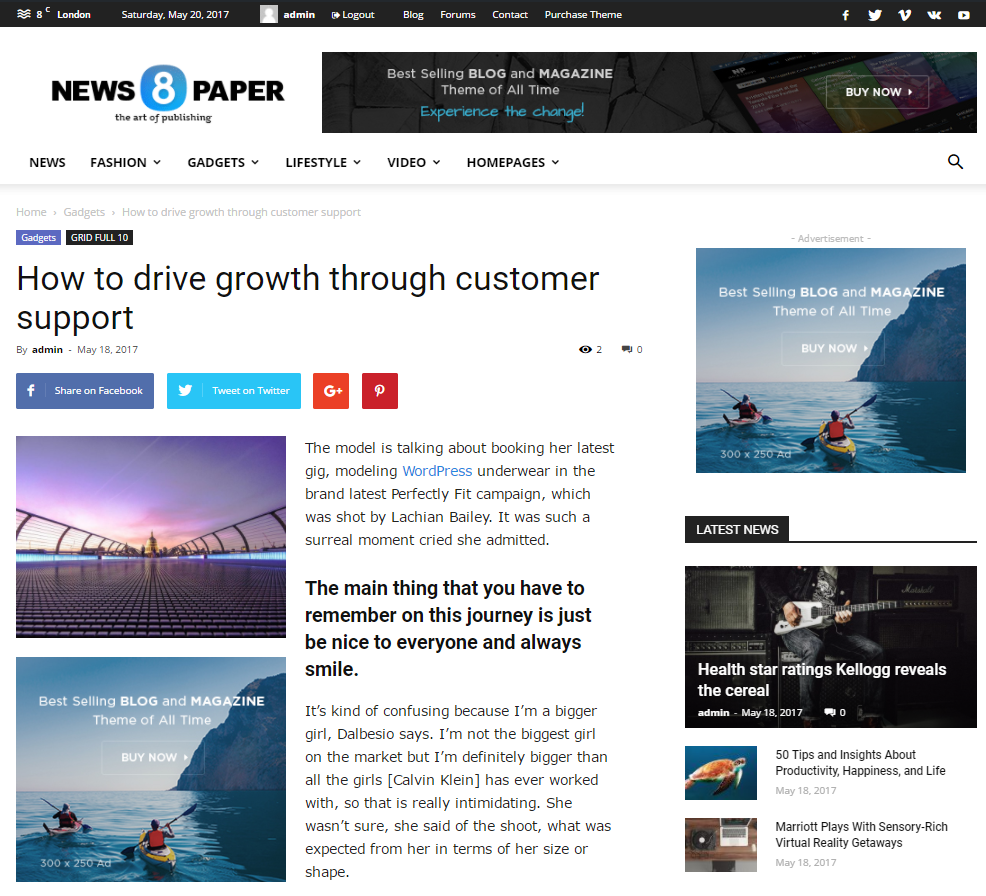 Style 2: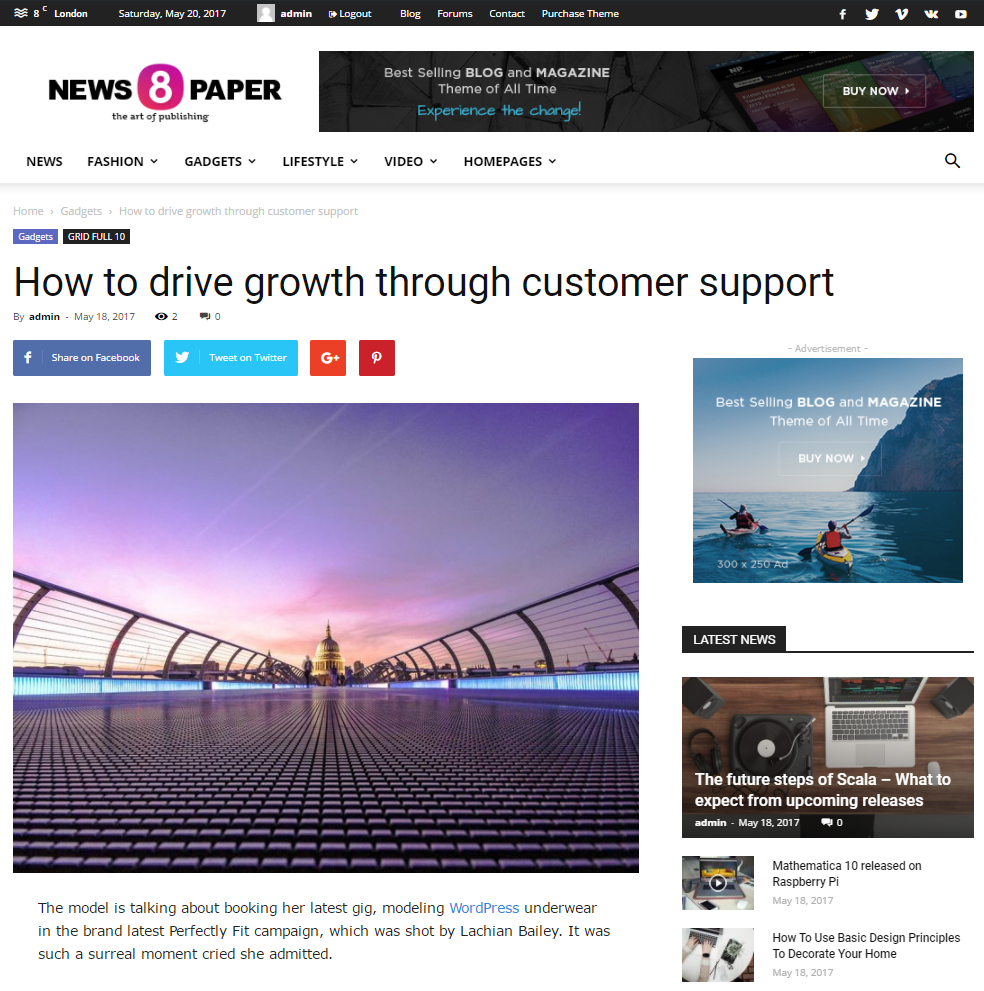 Style 3: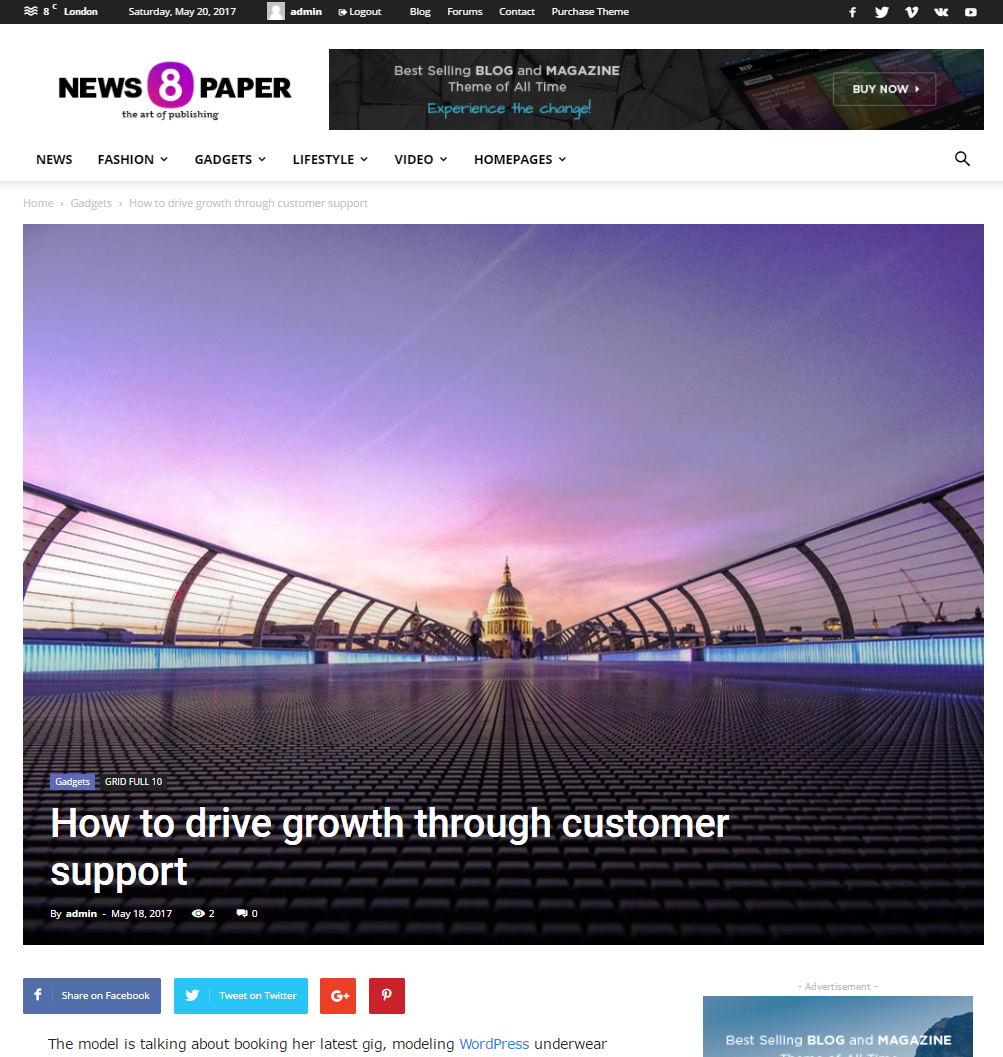 Style 4: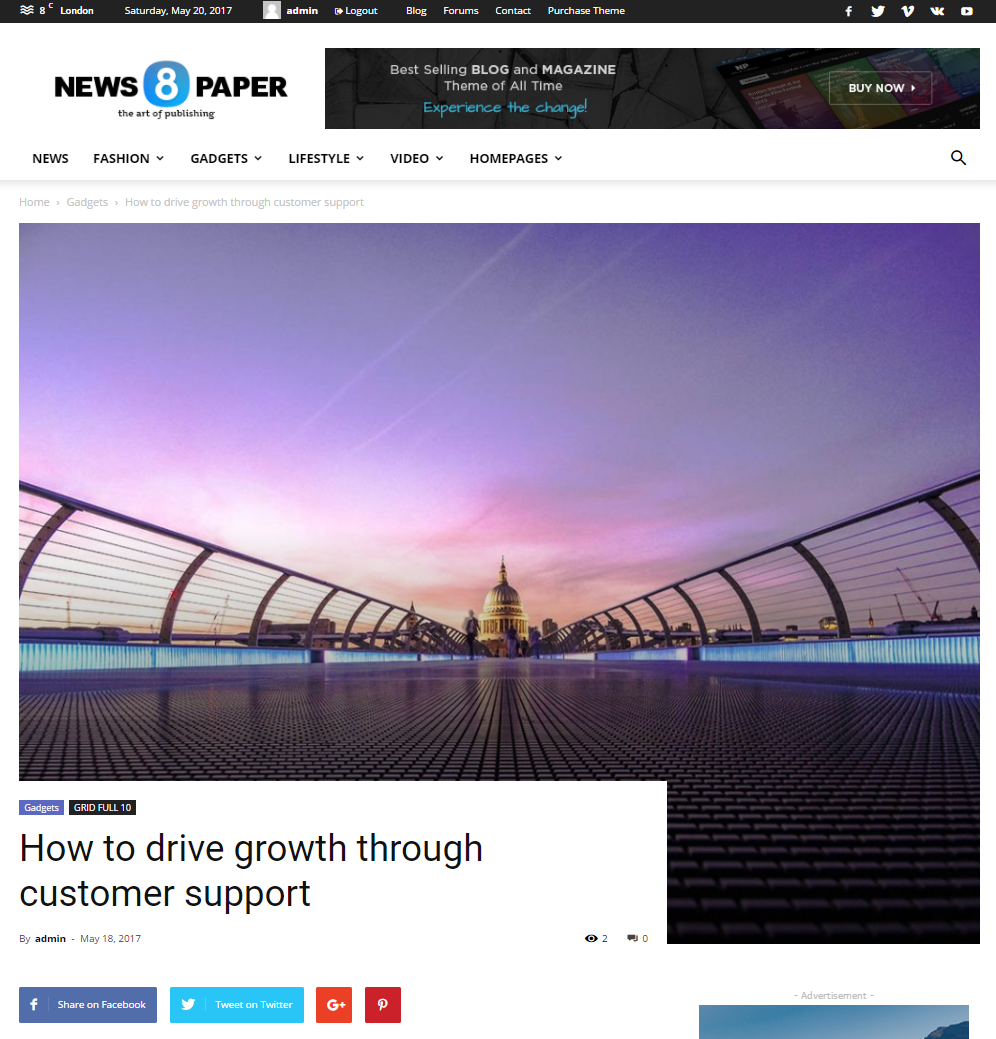 Style 5: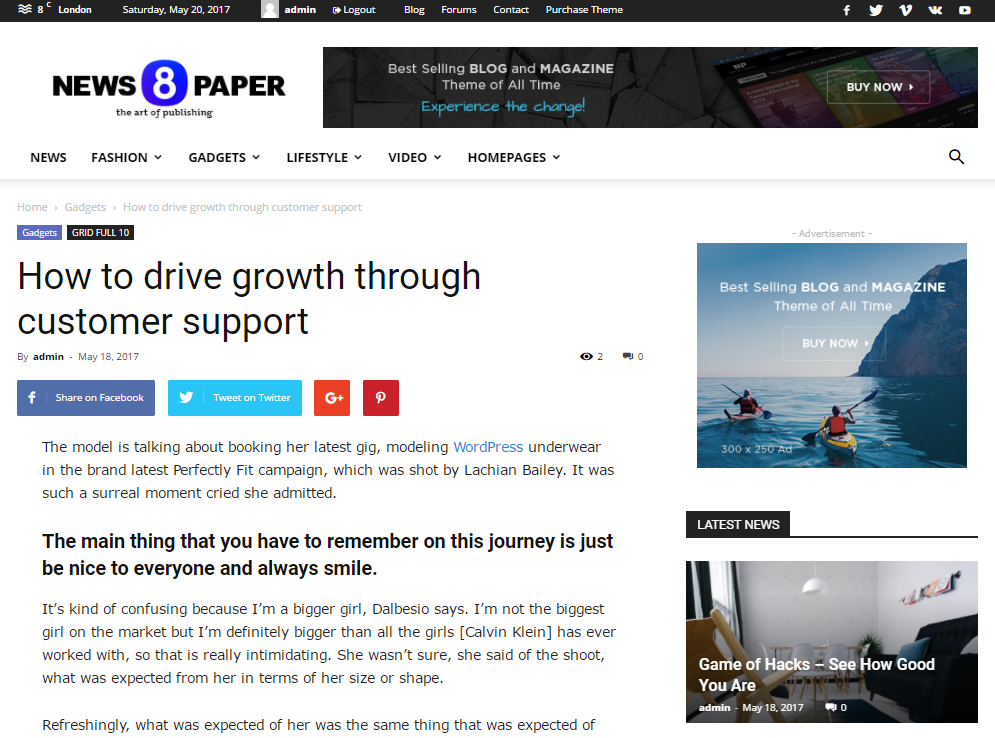 Style 6: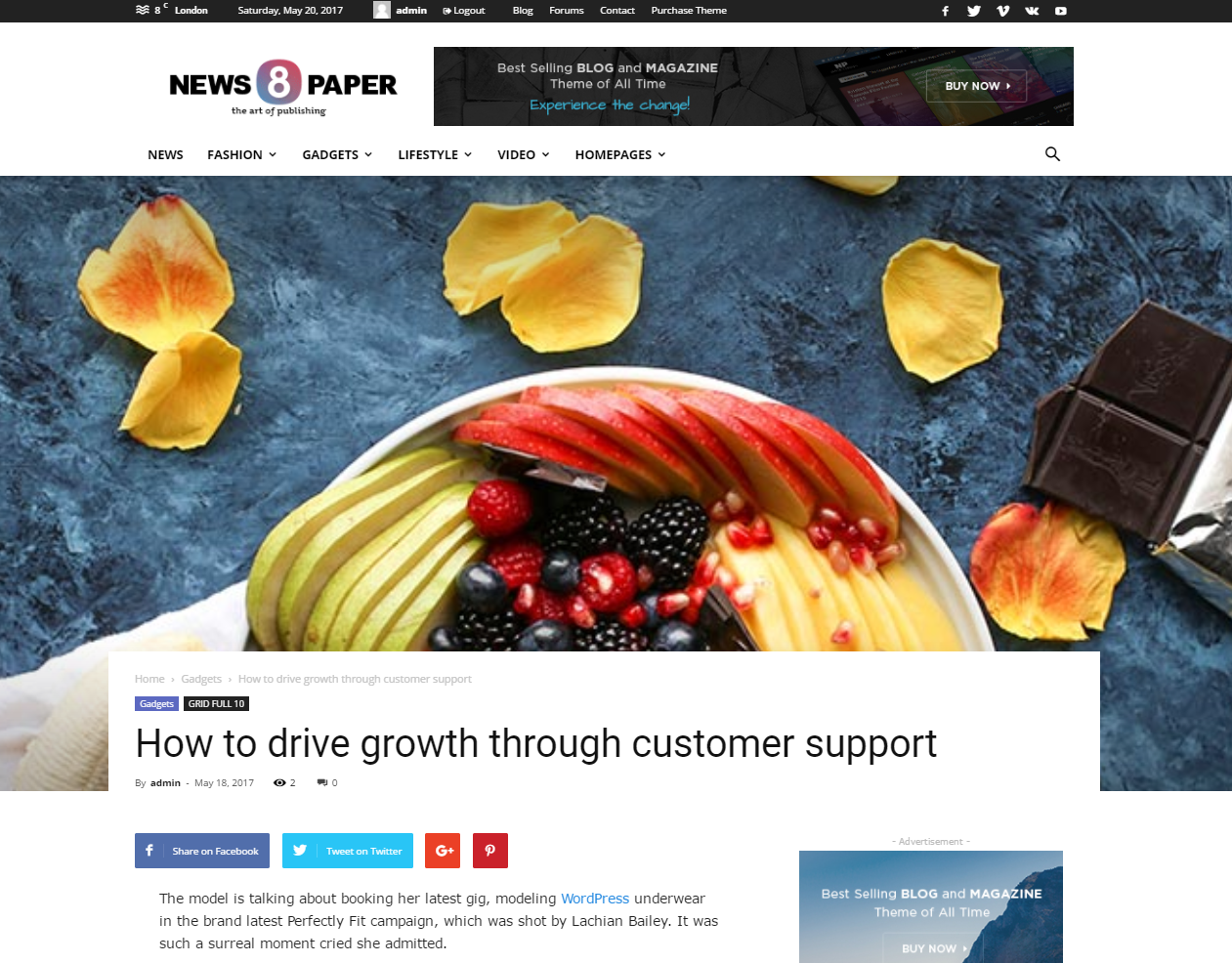 Style 7: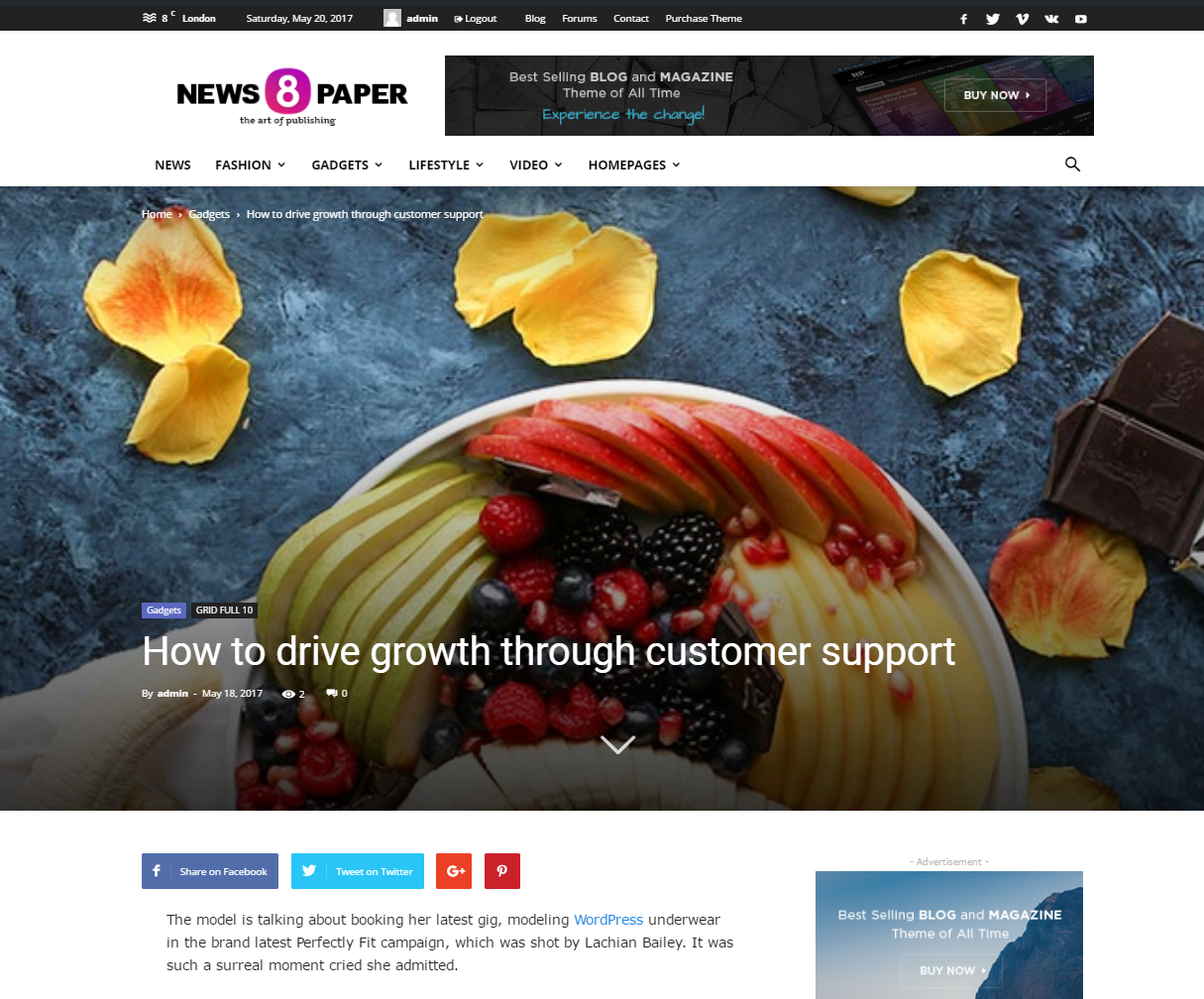 Style 8: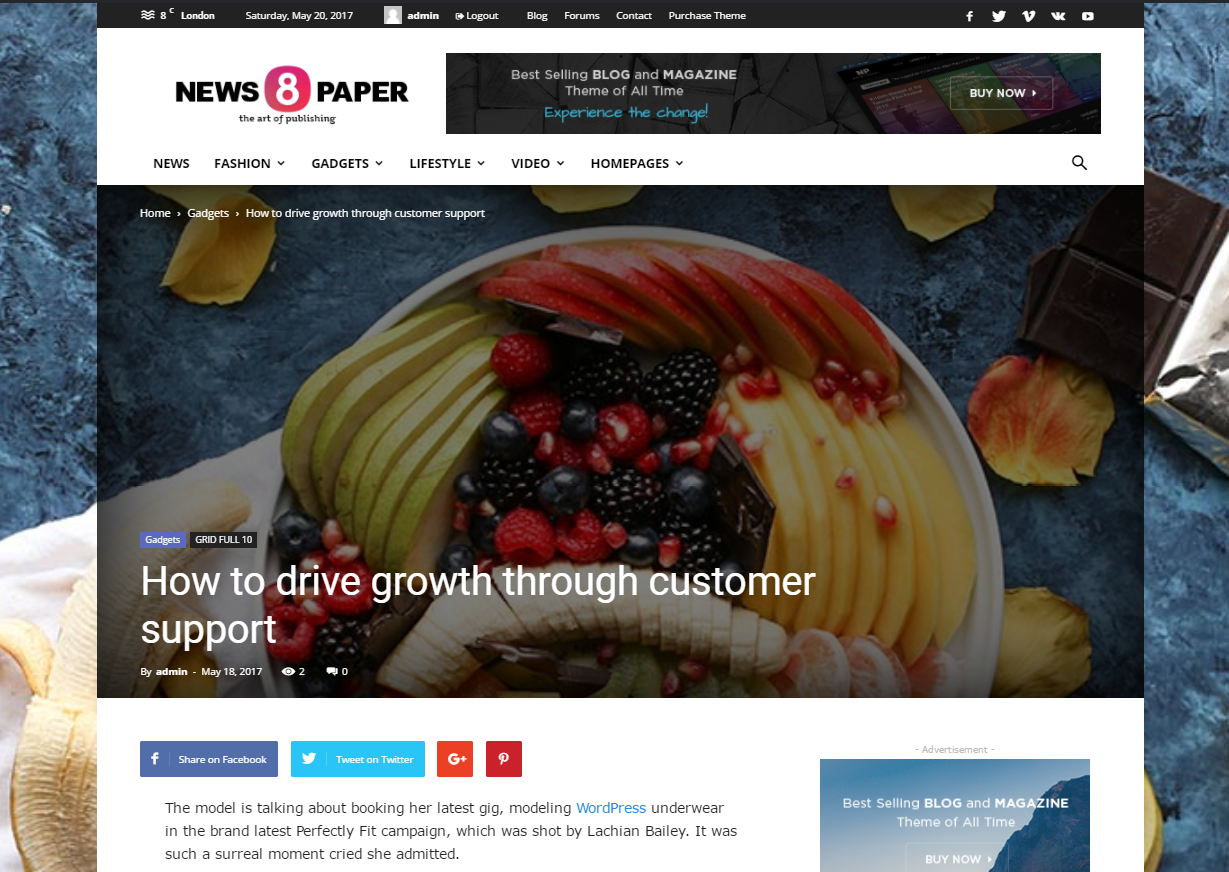 Style 9: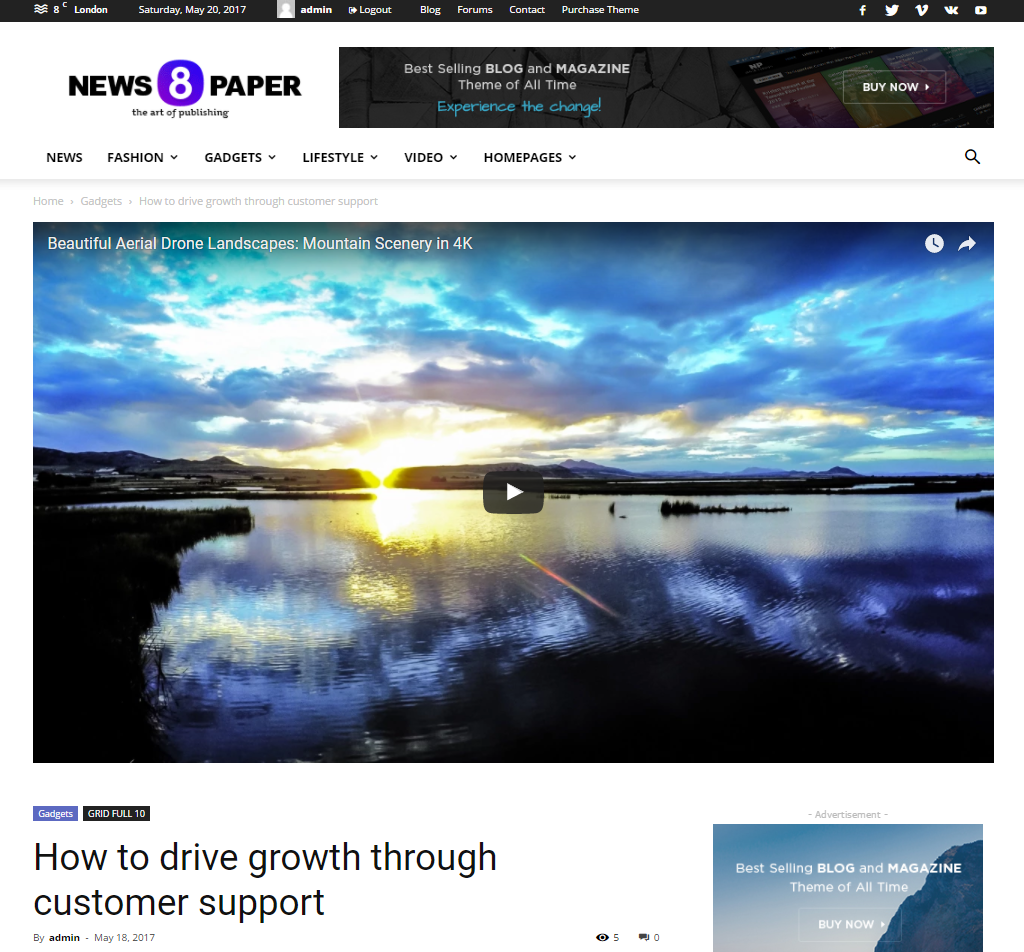 Style 10: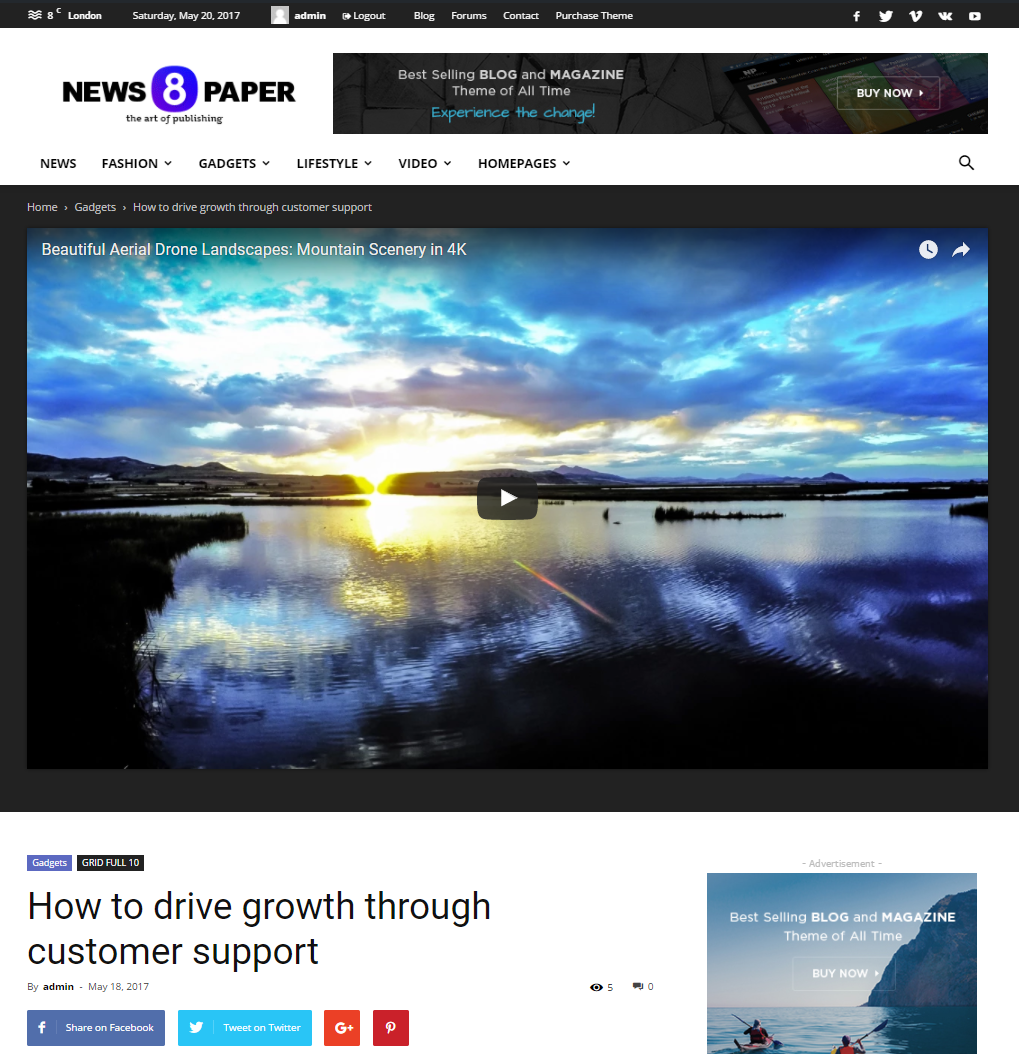 Style 11: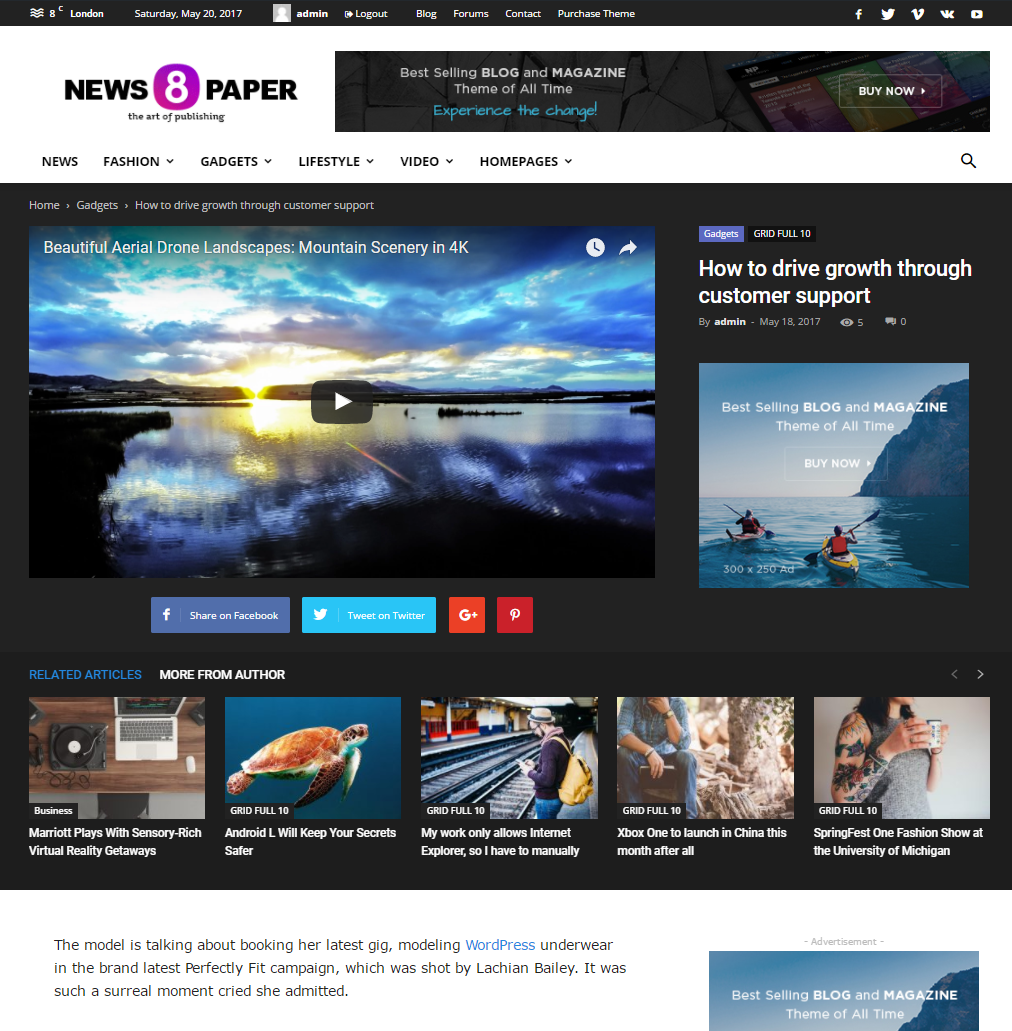 Style 12:
Style 13: